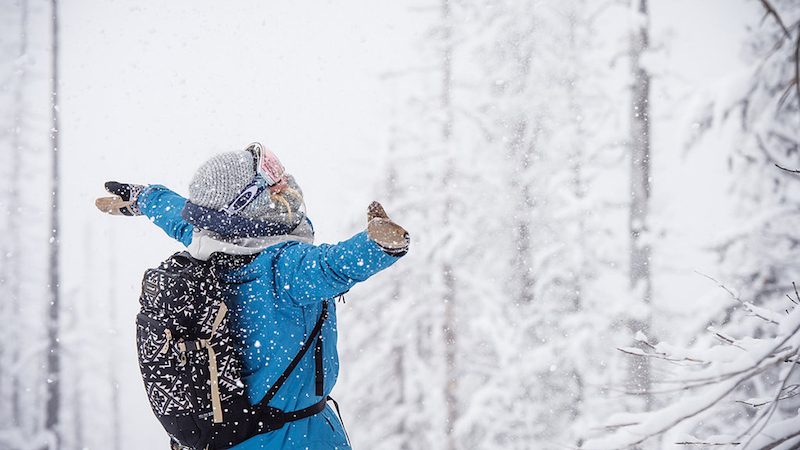 Dakine Announces New Snowboard Accessories Team Riders For Winter 2018/19
Dakine have announced some exciting new riders to their Snow Accessories Team for next winter. Olympic gold medalist Jamie Anderson, Drink Water co-founder Bryan Fox and backcountry shredder Kazu Kokubo will all rock Dakine sport in 2018/19. 
Press Release: ANNECY, France (January 16th, 2018) – As a pioneer in backcountry snow packs and the global leader in gloves for over 20 years, Dakine is excited to welcome three new riders to its Snowboard Accessories Team for Winter 2018/19.
Jamie Anderson, Olympic gold medalist and one of the top female riders of all time, will be wearing the new women's GORE-TEX® Continental Mitt and Fleetwood Mitt, in addition to the women's Heli Pro 20L pack this season. The men's Phantom Glove and Heli Pro 24L pack will be worn by Bryan Fox, co-founder of the Drink Water movement, award-winning filmmaker and all-around ripper. Kazu Kokubo, currently one of the best backcountry riders in the world and a consecutive gold medalist in the US Open Halfpipe plus an Olympic representative for Japan in two winter games, will rock the Excursion Glove as his chosen model along with the Poacher RAS 26L pack.
Trusted by the snow community for over two decades, Dakine designs and manufactures innovative gloves and mitts to withstand winter weather and stand up to a variety of terrain. Its re-design of the best-selling Highline series this season, the brand's iconic technical glove collection, emphasizes increased durability, comfort, protection, and warmth for every kind of rider.
To stay up to date on athlete news, videos and more please visit dakine.com/dakineteam or @dakine_snowboarding on Instagram.
About Dakine:
Founded in Hawaii in 1979 and located at the base of Mt. Hood in Hood River, Oregon, Dakine builds backpacks, travel bags, accessories, outerwear and clothing for people who surf, snowboard, skateboard, mountain bike, ski, windsurf, kiteboard and travel. For more information, visit www.dakine.com.