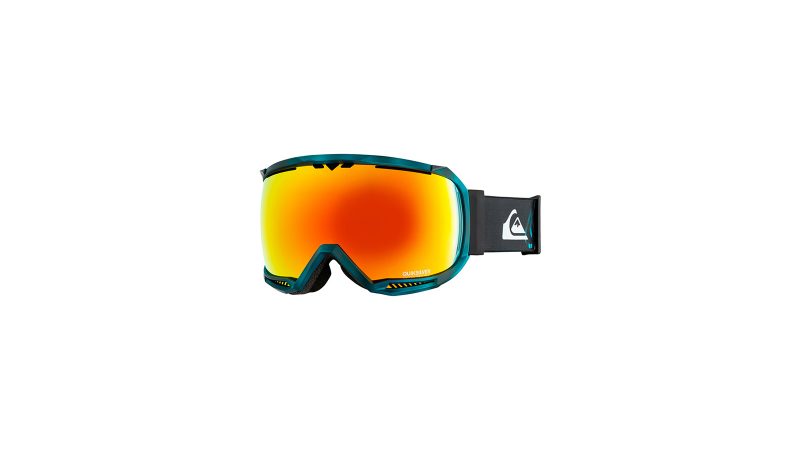 Quiksilver Goggles FW18/19 Preview
Retail Buyers Guide: Goggles FW18/19
Catagory: Goggles
Brand: Quiksilver
Interviewee: Stephanie Leuridan – Product manager/developer
What is THE hot new trend in your goggle line for FW18/19?
The new trend is all about vision! This year we worked a lot to simplify life in the mountains when riding, and our range is based on peripheral vision frames and a new partnership with Zeiss to offer the clarity in terms of vision and reducing eye-fatigue.
Lenses: What are your most popular tints? Are there any technical innovations to talk about for next season?
We introduce the Colour luxe technology, we have a new collaboration with Zeiss company and are using the SONAR lens technology on 60% of our range. The Colour Luxe collection uses the latest in vision technology to create a lens that renders full details & colour. Reduce eye fatigue without compromising contrast.
What about the colour and pattern highlights for 18/19? Are they tied to other parts of your range/product offerings?
We have this year a mix of plain and print patterns, jacquards, silicone print and logos. Colours are darker and camo print, resin print more abstract, then we have some model with brighter and active colours. All prints used in the collection are tie-in our outerwear collection, and this is the strength of the collection. You can match any of our goggles to the colour palette from our outerwear department.
Any interesting marketing stories?
We have the Travis Rice signature on the HUBBLE model again. Matching his complete outfit from jacket and pant to the gloves.
Please talk us through your 3 key models for FW18/19?
1/ Travis Rice HUBBLE goggle – TR signature with stellar bird print, a mix of navy and black abstract print colour. With Color Luxe lens technology HD lens by Dalloz, rotative side clip to adjust the fit.
2/ Introduction of the new BROWDY model, thin rim, super light PU injection frame, with Color luxe lens technology SONAR lens by Zeiss. Available in 4 different colours, silicon print, silicon grip on the inside strap, cylindrical lens available in different lens filter category from bad weather, every day to sunny weather.
3/QS_RC model introduced last season with big success, improved this year with the Sonar lens technology with different lens tint colours for all type of weather.