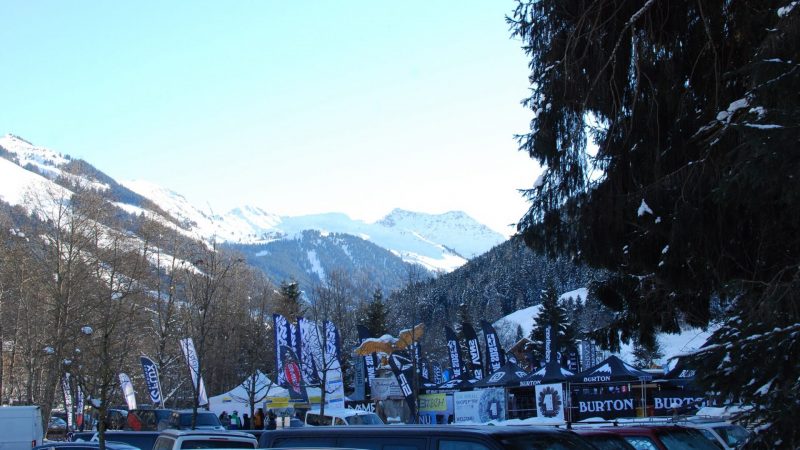 Shops 1st Try, Alpbachtal-Wildschönau, Austria, January 21-23
Alpbachtal is again the location for Shops 1st Try with its spacious test area with varied terrain, including the snow park.
 Last January was the busiest Shops 1st try yet with 185 shops and 849 visitors from 13 countries attending the event and this year a record 80 brands have registered. As always this is mostly hardgoods brands but now also a significant number of goggles, accessories and outerwear brands will have products on display and available to test.
Brands include 686, adidas Snowboarding, Amplid, Amplifi, Anon, Arbor, Bataleon Snowboards, Bent Metal, Bern, Boa Technology, Bonfire, Burton, Capita, Dakine, DC, Deeluxe, Dinosaurs Will Die, Drake, Dupraz, Eivy, Electric, Fix Bindings, Flow Snowboarding, Flux Bindings, Giro, Gnu, Goodboards, Horsefeathers, Icetools, Jones, K2, Karakoram, L1, Lib-Tech, Lobster Snowboards, Melon Optics, Never Summer Industries, Nidecker, Nikita, Now, Northwave, Nitro Bags, Nitro Snowboards, Oakley, Now, Picture Organic Clothing, Plum, POW, Ride Snowboards, Rip Curl, Rome SDS, Rossignol Snowboards, Roxy, Salomon Snowboards, Sandbox, Sessions, Sims Snowboards, Smith, SP, Switchback Bindings, Thirtytwo, TSG Protection, Union, Vans, Vimana, Volcom and Yes. New to the show brands include ABS, Airblaster, Borealis Snowboards, Haglofs, O'Neill, Slash, Spark R&D, Stance, Transform Gloves, WeeDo Childrens Clothes, WEST Snowboarding, WOO Sports.
Everything kicks off on Saturday at 7pm with the Industry Welcome Dinner with Muck's bilingual introduction. Next morning, as on all 3 days, registration starts at 7.45am at the Pöglbahn Parking test area in Inneralpbach, with the snow test opening at 8.15 am and closing at 3.30pm. This year's test village will be similar in size to last year's expanded format, which provides space for the additional brands and means that after the Dakine waffle and coffee breakfast, the test arena will now have its very own snack station from the good people at Stance. And on hand to accompany you on your trip up and down the hill will be a full roster of Shred Buddies (brand Ambassadors and Pros). Reichmann snowboard service equipment will be on site so you can grind and wax your boards in situ.
At the Congress Center Alpbach, the Highlight Exhibition Area opens at 4pm and is followed by the Exhibition Dinner in the Congress Center in Alpbach on both Sunday and Monday nights. The dinners are a combination of eating, drinking and chatting against a backdrop of wall stands from every single brand at the event. As last year the outerwear brands will be there in force, as this was the time of day when retailers had the time to talk about this product category after a full day of testing hardgoods. During dinner a Snowboard History Quiz will be held (you get free beer) and you get to cast your vote for the winner of this year's Source design award. The evening ends on Sunday with the after show party with DJ Selecta Marcin at Jakober Pub from 10pm to 1am and on Monday with DJ Brix & DJ Julle at the same time and venue. On Tuesday, the final day, the event closes at 3.30 pm.
With this heavily packed schedule Shops 1st Try is a very attractive proposition for all retailers wanting to test product on snow, so don't wait too long to register, if you sign on before December 5 you will get lift tickets and dinner for free. For more information go to www.shops-1st-try.com