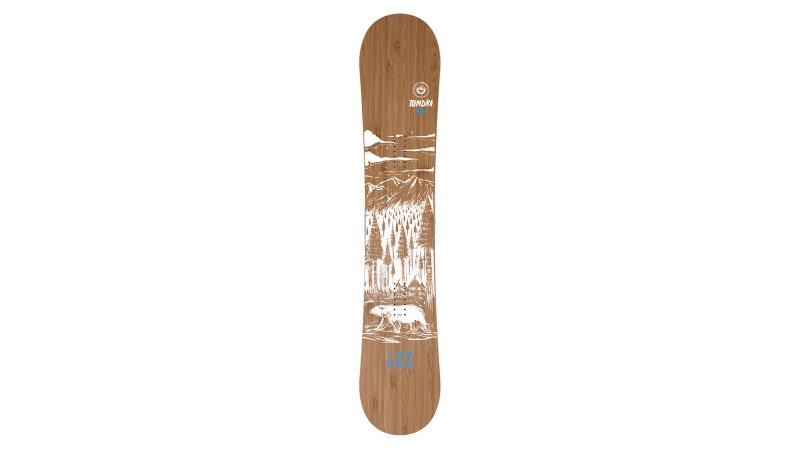 Borealis Snowboards FW18/19 Preview
Retail Buyers Guide: Staff Sales Handbook: Snowboards 2018/19
Category: Snowboards
Brand: Borealis
KEY PRODUCT FOCUS: Please pick the three most exciting boards from your new 18/19 line and tell us about them and please talk to us about the new ingredients in your boards, and how you are building differently. We're interested in anything new in inserts / edges / cores / sidewalls / glue / wood types / base material etc here.
For 2018/2019, we are introducing a new type of super light wood core made of poplar, paulownia and bamboo in most of our our models. We continue to use Greenpoxy® and NZero® Eco Wax in all our boards.
We will also see the birth of the Arcane Ultima, a beefed-up version of the Arcane, with added carbon fiber, a new ultra fast racing base and never-seen-before futuristic graphics by video game Star Citizen© concept artist Sarah McCulloch. The Arcane Ultima is our take on ultra-high-end big mountain riding, for serious riders looking for the best big mountain board out there (ridden on the Freeride World Tour by our team rider Clément Bochatay). Our award-winning model, the Koi, is getting new graphics and also an alternative version: the deep blue, similar construction but with a beautiful blue topsheet and a view on the new core.
Finally, the Glyph, our pure freestyle model has been tweaked for ever-better performance in the park and street, with cool new low-profile graphics.
Where are you building, what factory in what country? No wrong answer here. What makes this production facility the best solution?
Our boards are made by Meditec and GP87, in Tunisia and China.
Meditec is a great partner with extensive experience in board making and is located very close to our HQ (we are based in the South of France and the boards are shipped by boat directly to Marseille, saving on carbon footprint). GP87 is also a great partner, they are American-owned and specialise in ultra-high-end boards with great attention to detail. That's where our premium Shaman model is made.
Which pricepoint is seeing the most action at retail? Premium, bottom or in the middle? What do the people want?
People who live in or close to the mountains tend to buy the higher-range boards (generally big mountain/freeride and splitboards) as they ride all winter and want to invest in more specific gear, whereas casual riders tend to buy entry-price or middle-price all-mountain models like the Tundra or Artefact, which are also more versatile.
Unusual shapes are gaining wider consumer acceptance. Doing anything unseen next year in shapes? Asym/double swallow/reverse sidecut/triple ender etc?
Most of our shapes are designed in house and have a unique look; from the Koi's super long and fat nose to the Shaman's cool and unusual tip and tail shape, we push ourselves to innovate and offer new stuff every year.
We light even see the birth of a "snowsurf" with swallow tail by 2019…
We're interested in graphic themes running through your line. What is your art department feeding you for next year? Flashy, muted, landscapes, patterns, photos, what?
2019 will be very interesting graphics-wise. Our new Arcane Ultima will carry futuristic, spaceship-inspired graphics, our Koi will be offered in its "deep blue" alternative version and bamboo will be ever-more present in our line, as it is and has been since the beginning (2013) Borealis' s identity, along with using other eco-materials. Our graphics tend to be simple but efficient, nature-inspired and often in accordance with the "zen feel" of bamboo.
What is your latest innovation in splitboards?
Our award-winning Arcane Split (Splitboard Magazine Best Big Mountain Splitboard 2018) will have its wood core replaced for a lighter-one (like most models in our line) and new minimalistic "deep blue" graphics with a view on the wood core.
What the hell can we all do to make more normal people want to snowboard again?
Organise more events, make snowboarding more independent from skiing, push shops to sell more boards and less skis!
What are your top marketing stories for next season? This will help us to put the focus in the right place.
Borealis focuses on eco-materials and high performance. Its award-winning boards (more awards every year) are available in more and more countries and are considered as a true alternative to other brands out there, with its limited impact on mother Earth and its cool minimalistic graphics (and honest prices). Our team rider will represent Borealis on the FWT this winter, riding eco-snowboards Arcane and Artefact.