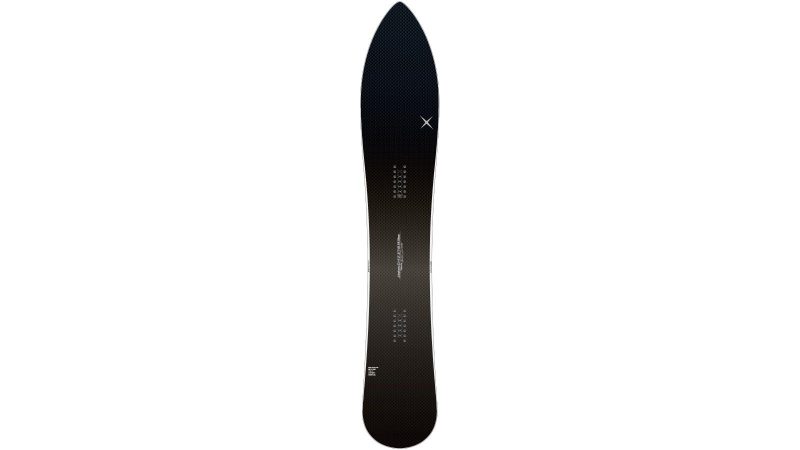 Dupraz Snowboards FW18/19 Preview
Retail Buyers Guide: Staff Sales Handbook: Snowboards 2018/19
Category: Snowboards
Brand: Dupraz
Interviewee: Serge Dupraz – Shaper and Founder
KEY PRODUCT FOCUS: Please pick the three most exciting boards from your new 18/19 line and tell us about them.
DI 'S' models. In different lengths
High responsive materials powering the DI's timeless legendary shape
Free Kids 'FreeKs' – First real freeriding/freecarving snowboard for kids
HOT DI co-branding
Construction. This is the place where you can talk to us about the new ingredients in your boards, and how you are building differently. We're interested in anything new in inserts / edges / cores / sidewalls / glue / wood types / base material etc here.
Following our 'Evergreen' model co-branded ten years ago with the 'Mountain riders' association, our D-Tour splitboard models are made with latest Eco friendly materials such as linen fibres, resin, etc
A recycling program is created
We keep on playing with high end materials, which can bring very different characters to the DI. The new 'S' is made with a big proportion of carbon.
Where are you building, what factory in what country? No wrong answer here. What makes this production facility the best solution?
Our factory is based in a democratic country. How could it be different when we bring to the market free-riding products with such feelings of freedom if the people making them by hand would not themselves be free?
In Poland workers are highly motivated to improve their lifestyle from back in the days, they do have real freedom and social protections. Our factory is close to the mountains and resorts, so workers know what they are manufacturing. They enjoy going for a ride! Being in Europe means no big transportation impact for the planet, material or crew.
Which pricepoint is seeing the most action at retail? Premium, bottom or in the middle? What do the people want?
When a snowboarder is stoked by the sensations he discovers and by a program so adapted to his personal use, then he is happy to pay the price for our premium products. He knows what it worth….
Unusual shapes are gaining wider consumer acceptance. Doing anything unseen next year in shapes? Asym/double swallow/reverse sidecut/triple ender etc?
During 25 years the shapes have almost been totally frozen, 95% of them were looking like so close, the leaders of the sport, followed by the whole industry have been talking almost exclusively to twelve to twenty two years old snowboarders…. not considering older potential consumers. All the existing brands and media's have together put our sport into a very elitist freestyle 'niche', not questioning themselves, forgetting the fundamental point which is powder riding and the pleasure of the carve. The industry forgot also the roots of surfing the snow, the industry became concerned about fashion, without any vision of the sport, without knowing the real history of the sport, just acting short term.
Only one shaper analysed that crazy situation and worked on a shape able to re-open the whole market, able to bring more fun, for playing more naturally with all terrains. After a unique, decisive and long term 'game changer' Odyssey that Dupraz made, we are now facing an opposite situation, another stupid one: the more surprising a shape looks, the cooler it is. Unusual shapes do not mean efficient shapes.
The geometry is not at the same level of the design. We are not riding glossy paper advertising, the sensations we get mostly come from the shape, before the construction and for sure graphic design does not bring any difference. When you touch a single parameter you can feel a huge difference. With our Dupraz shape we have been making the track. Our DI was often shocking because it's so different. Open-minded Dupraz riders made a huge job to spread worldwide the word how efficient the board is. Today everybody is more or less trying to copy us. Pointy noses and carving is the new trend. Be sure we do have huge advance, Original Duprazshape is THE reference.
Our unique alchemy is still way ahead, we are playing with it for so long. Each on snow demo is confirming it, with bright eyes and smiles.
We're interested in graphic themes running through your line. What is your art department feeding you for next year? Flashy, muted, landscapes, patterns, photos, what?
More flashy colors to show how fun is our concept, that's the direction we're going the more into. We also propose full carbon aspects for high end models, and wooden topsheets for freeriders wishing the nice looking of the wood.
What is your latest innovation in splitboards?
A splitboard for kids, 125cm long
What the hell can we all do to make more normal people want to snowboard again?
Stop being disconnected to the reality, to the real world. The Internet is great, but real world is another story we are still living in. The industry should analyse better what are people mostly enjoying when snowboarding. That is almost opposite from what the whole industry showed or did in the last 25 years. Get involved in open minded and safe events as Banked Slaloms. Stop being ridiculously driven by the marketing blabla of the bigger brands which were selling you totally different concepts not long ago… take a moment to realize that.
Open your minds, become critical about the brands you are pushing, about who is doing what (not just words), about where the money goes when you pay a bill, who will get it in his pocket, who are you feeding or making richer. Bring our simple values to the consumer, stick to them and your client will love it. Question yourself about what is the real identity of the sport. Snowboarding is not following the mass. Make choices, be more humble and respect your clients… fuel yourself by simply sharing simple moments of riding, go back in the mountain playing more naturally when riding on our shapes, listen to your senses…
What are your top marketing stories for next season? This will help us to put the focus in the right place.
In twenty years we'll probably consider now as the moment where our sport finally came out of the freestyle niche where it stayed more than 25 years. A new golden age of snowboarding is ahead of us. With his deepest roots as a shaper on the snowboard market, Serge Dupraz with his DI will bring you in that new era based upon ''le plaisir de la courbe'' 'the pleasure of the curve'', surfing the mountains, with a more fluid and intuitive way of riding. A more efficient and natural one, using less efforts, whatever the terrain and the snow conditions. Finally more connected to your senses and to the nature