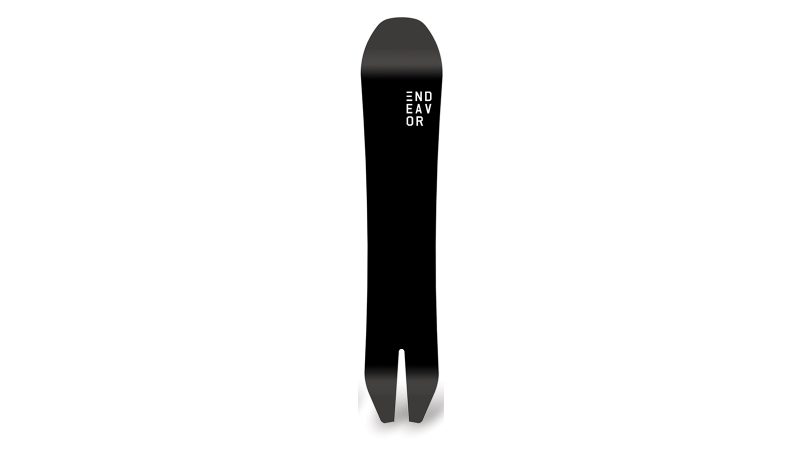 Endeavor Snowboards 18/19 Preview
Retail Buyers Guide: Staff Sales Handbook: Snowboards 2018/19
Catagory: Men's Snowboards
Brand: Endeavor
Interviewee: Max Jenke
Construction. This is the place where you can talk to us about the new ingredients in your boards, and how you are building differently. We're interested in anything new in inserts / edges / cores / sidewalls / glue / wood types / base material etc here.
Endeavor follows up on our ISPO innovation award-winning sidewall construction with the introduction of "smooth wall". Smoothwall takes lessons learnt with our seamless sidewall and further improves them from a manufacturing perspective while maintaining the process's key features of being the smoothest ride and durability.
We have also focussed only on sintered bases and have sourced these in a facility close to our factory to ease the carbon footprint of importing raw materials. We are proud that the majority of our raw materials are sourced locally.
Where are you building, what factory in what country? What makes this production facility the best solution?
We are proud to work with maosen sports in ningbo, China. Great facility, new in comparison to others but eager to learn and open to feedback. Much easier than most to work through innovation and we have a great relationship with the other brands they produce which creates a community support network to help lift quality and drive innovation.
Which price point is seeing the most action at retail? Premium, bottom or in the middle? What do the people want?
Our focus is certainly on mid to premium products. Doing away with the extruded boards means we can focus on performance.
Unusual shapes are gaining wider consumer acceptance. Doing anything unseen next year in shapes? Asym/double swallow/reverse sidecut/triple ender etc?
After 5 years we are seeing a huge demand for our archetype series, which is the sickest quiver board out there. The kicked tail is perfect for popping off features while the swallow cut allows you to cut nicely in powder, like a fork in ice cream.
We're interested in graphic themes running through your line. What is your art department feeding you for next year? Flashy, muted, landscapes, patterns, photos, what?
Black on black. We've focussed on printing techniques and graphics to tell the story of our Vancouver design-led brand. Matte and gloss contrasts, top printed hits, knockouts showing the core of the board, all sitting on simple die cut bases speak to a modern collection of snowboards unlike any other.
What is your latest innovation in splitboards?
Inspired by our successful freeride shape the maverick, we introduce the patrol split. Like all of our boards, we offer the channel binding system as it provides the best option for stances.
What the hell can we all do to make more normal people want to snowboard again?
There's nothing like escaping the cold, rainy months of winter like heading into the alps and we believe more and more people are embracing this. Add the fact that there are great restaurants, bars, and hotels in beautiful destinations, we hope that "normal" people will opt for this rather than an escape to the beach. Celebrities may help make it aspirational – David Beckham took his family to Whistler this past winter, Kanye and Kim head out to Aspen. People may hate on this but we'd rather see Instagram photos in the snow over palm trees. We also note that as we all get a bit older and have families, we are sharing our passion with a whole new generation – my family goes snowboarding in the winter and we do it all together. There are not many activities a family can enjoy together and packing a gondola with our whole posse is the best feeling ever.
What are your top marketing stories for next season? 
Our focus is on design and brand. Endeavor is a reflection of us – our family, our crew, and it's our opinion of what snowboarding is. Our inspiration is very focused – we love architecture, automobiles, objects and that is what gets us excited to design snowboards. Endeavor shares those experiences.
Please pick the three most exciting boards from your new 18/19 line.
The archetype seriesThe pioneer series
The bod series