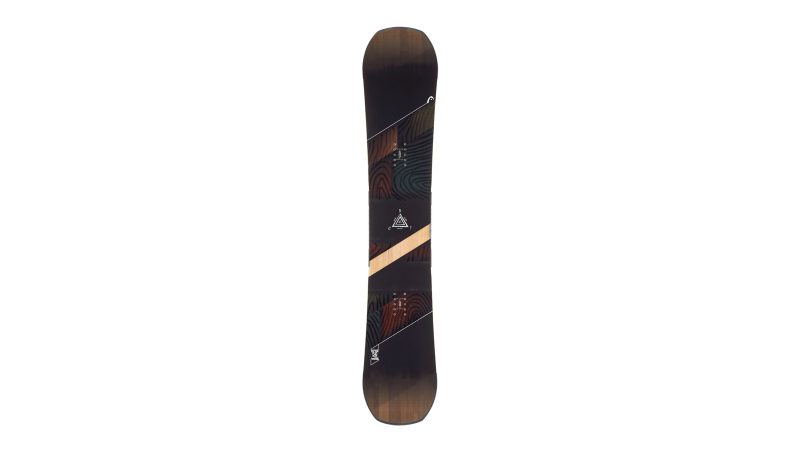 Head Snowboards FW18/19 Preview
Retail Buyers Guide: Staff Sales Handbook: Snowboards 2018/19
Category: Snowboard
Brand: Head
Interviewee: Max Thurner, international Marketing Manager Snowboard & Protection
KEY PRODUCT FOCUS: Please pick the three most exciting boards from your new 18/19 line and tell us about them.
The DAYMAKER / SHINE (women)
At 320€, those boards are positioned on an entry level price point, still loaded with features. Most importantly, those boards feature a hybrid camber shape, making them super versatile – the perfect board after spending the first days on a snowboard on a rental board. With the Daymaker & Shine, you will have a lot of fun for a long time, everywhere on the mountain.
The ARCHITECT
The ARCHITECT is a true unisex model, meaning we go down to sizes as low as 136 all up to 161. with 380€ retail it is still very affordable, the mid-wide shape and big size range makes is very easy for a retailer, to stock this as a 2nd price point. It is favored by our athletes, all of them will use it for the Olympics, resulting in a lot of exposure as well.
The DAY
Our cruiser / powder board – super wide nose, easy and fun to ride – designed for the more mature rider, split ready in case you would like to build your own split board.
Construction. This is the place where you can talk to us about the new ingredients in your boards, and how you are building differently. We're interested in anything new in inserts / edges / cores / sidewalls / glue / wood types / base material etc here.
We continue to use Hexagonal Core, some sort of honeycomb inlays which make our boards lighter, -200g compared with similar boards without Hexagonal Core. To hold up the level of strength and support, we continue to use Graphene in our boards.
Where are you building, what factory in what country? No wrong answer here. What makes this production facility the best solution?
We produce in Taiwan and in China, we have been producing there since a long time now. A lot of knowledge and development is shared with our partners there, it's not only a factory but also a lot of expertise which we developed together.
Which price point is seeing the most action at retail? Premium, bottom or in the middle? What do the people want?
We see an increase in the 2nd price point; the reason is that the increase of rental cannibalizes the first price point; so if a consumer invests in their own setup then they are looking for something which is not covered by rental anymore.
Unusual shapes are gaining wider consumer acceptance. Doing anything unseen next year in shapes? Asym/double swallow/reverse sidecut/triple ender etc?
We continue with our camber mix of Hybrid Camber boards on the top line, Flat and Camber shapes on the entry level price points.
We're interested in graphic themes running through your line. What is your art department feeding you for next year? Flashy, muted, landscapes, patterns, photos, what?
We have a very technical inspired, clean look throughout our line, with some nice spot coloured details. Those of course match our boots and bindings.
What the hell can we all do to make more normal people want to snowboard again?
We should come up with an approach, where every brand invests in an overall campaign, not highlighting the single brands and actions, but one overall story – which is: go out and have fun. Similar to what happened in the USA with the RV business, they invested in national campaigns, highlighting the purpose itself and not single brand messages only. And we need to include our brothers from other winter sports segments. We are all sitting in the same boat here, uniformity will not get us out of here – but a strong message throughout the industry will help.
What are your top marketing stories for next season? This will help us to put the focus in the right place. 
We have a new youth program, called Futureheads. Kids between 14 and 18 are invited to apply for a season product sponsorship, more details: head.com/futurehedas.
Our whole marketing for the next season is pivoting around the idea of a hybrid service package – of course, we do produce and sell snowboards, but there is more to winter than only that. Only because you like to ride does not mean that you have to be a full on core snowboarder. It is OK to be 32 years old, having a family, working as a doctor, go riding every now and then – and sometimes do other things. Like sledging, or other winter sports. Our boot, the Operator, is reflecting exactly that. And the rest of you communication will follow the idea.