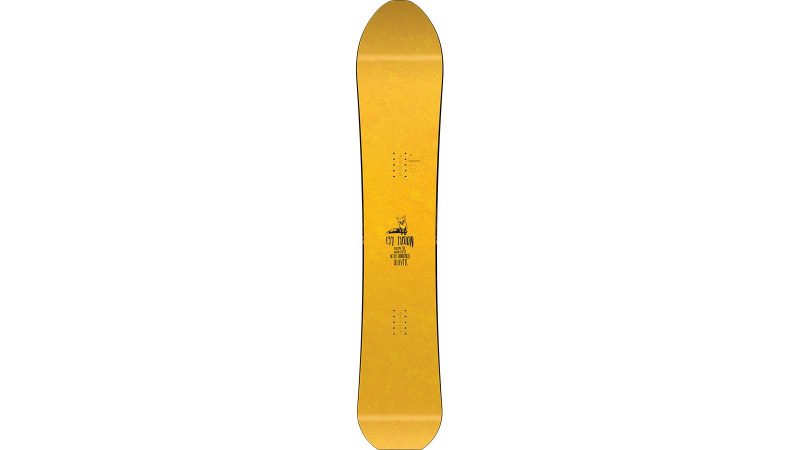 Nitro Snowboards FW18/19 Preview
Retail Buyers Guide: Staff Sales Handbook: Snowboards 2018/19
Category: Snowboards
Brand: Nitro
Interviewee: Tommy Delago, Founder&President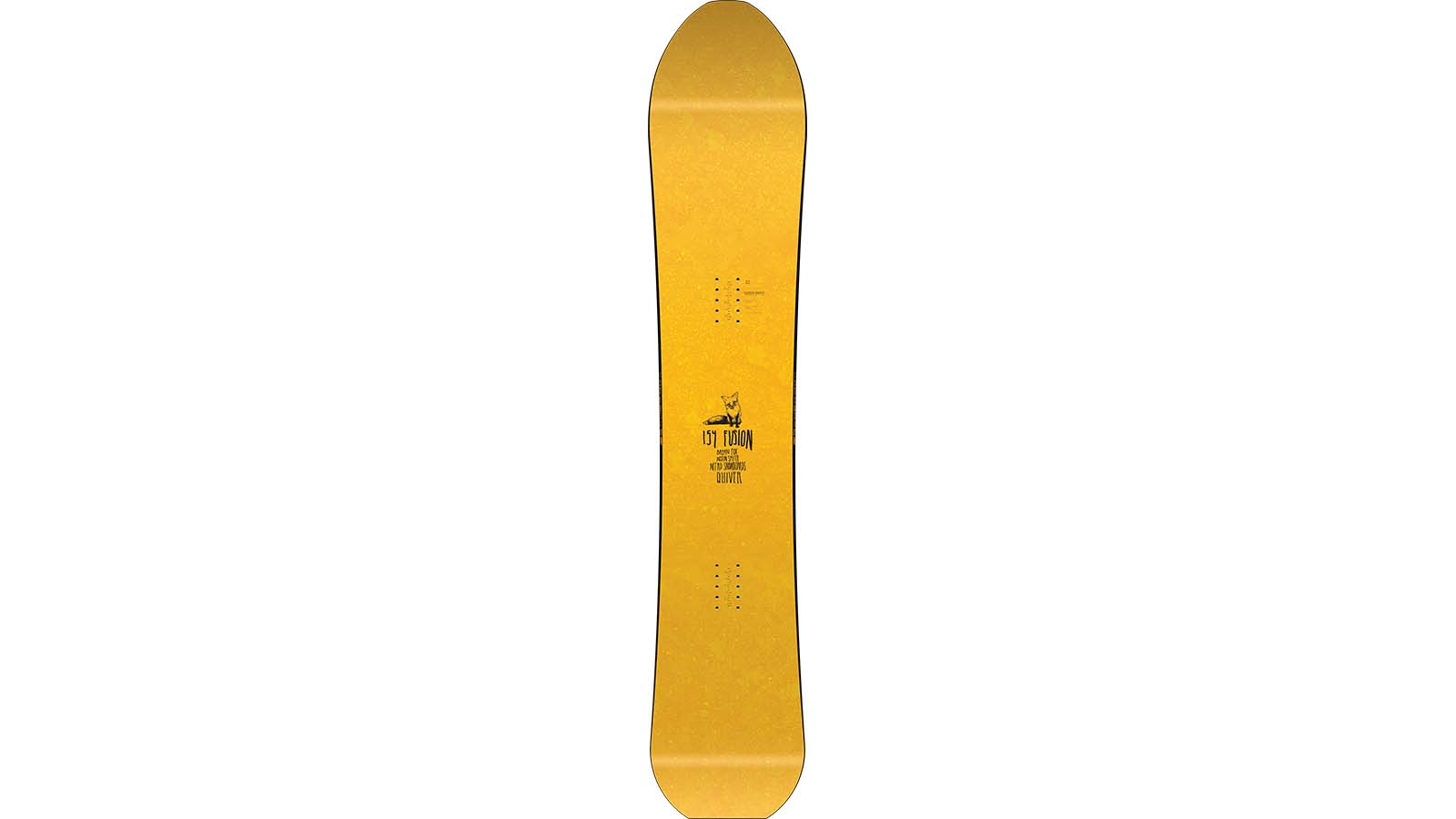 KEY PRODUCT FOCUS: Please pick the three most exciting boards from your new 18/19 line and tell us about them.
SQUASH: This board is not entirely new to the line, but we have taken it out from the Quiver to become its own model. The SQUASH is a modern directional all-mountain board that combines serious carve-ability with a very directional, powder-friendly shape Shapes and graphics are entirely unisex and available in a full range of size/width options from 148 to 163.
We also mixed up our QUIVER SERIES of boards again. Bryan Fox and Austin Smith who have been instrumental in this project since the beginning wanted to bring back more shape variety again. So we have added two models with retro-inspired shapes that have been modernized for today's riders: The FUSION brings back memories from the first Nitro years. It's a classic all-mountain shape with square tail, while the HAZZARD brings back the concept of a park-specific boar with short tip and tail and a relatively long running length. This board can and should be ridden at least 5-6 cm shorter than usual.
Finally, we have also added a new park-specific board in the regular line, the /SHtik/. Like the HAZZARD, the /SHtik/ has short tips and a longer running length, but with a more modern overall shape. Also, the /SHtik/ should be ridden 5-6cm shorter.
Construction. This is the place where you can talk to us about the new ingredients in your boards, and how you are building differently. We're interested in anything new in inserts / edges / cores / sidewalls / glue / wood types / base material etc here.
No crazy space age stuff here. Retailers and consumers are tired of being guinea pigs for something super exotic but untested. We are spending much more time in researching and testing new materials and processes today than we did 15 years ago, so there's not the "next fancy thing" every year. Instead, we carefully expand proven innovation into the line: For 18/19 two more models (DOPPLEGÄNGER and VICTORIA) are receiving our high-end KOROYD® core for less swing weight and vibration.
Where are you building, what factory in what country? No wrong answer here. What makes this production facility the best solution?
For many years now, we have been making our boards in Taiwan, using our own R&D as well as our own full-time tech engineer in the factory. This setup has worked very well for us.
Unusual shapes are gaining wider consumer acceptance. Doing anything unseen next year in shapes? Asym/double swallow/reverse sidecut/triple ender etc?
We have done 'unusual shapes' for many years and continue to do so also for 18/19 with the new QUIVER SERIES. The FURY is our latest board with an asymmetrial twintip shape, a concept that Nitro invented 28 years ago and that we're still cultivating. Also, we have reduced the price on two successful Quiver models – the POW and the TREEHIGGER – to make fun shapes less of an exclusive board concept.
But it's actually very important that we don't lose sight of the reason WHY these shapes are being more accepted today than 10 years ago. Pro riders, as well as board designers, are looking for new ways to express themselves, and also consumers take this opportunity as another way to show their individualism and have fun in a new, simpler way. Also, we're seeing many 'veteran' riders with these boards, as they are shaped mainly for all-mountain riding and they give a great incentive to buy a 'modern' board and use it for their favourite riding style.
We're interested in graphic themes running through your line. What is your art department feeding you for next year? Flashy, muted, landscapes, patterns, photos, what?
From muted brights and collages to photo art and hard-lined graphics, we are trying to build out the character of a board model and fit the graphic to what we feel the taste of that particular rider is.
This is also where our collabs are happening for 18/19: A project with Bryan and Austin's DRINK WATER initiative, where we have made special versions of their FUSION and HAZZARD boards, together with a matching TEAM binding.
We also see another evolutionary step with the TEAM EXPOSURE Series, which traditionally have carried photo- artistic graphics. This year, we have worked closely with RED BULL Photography to come up with a cool nature inspired photo collage. A percentage of each board sale is donated to the WINGS FOR LIFE foundation which is working on to finding a cure for spinal cord injury.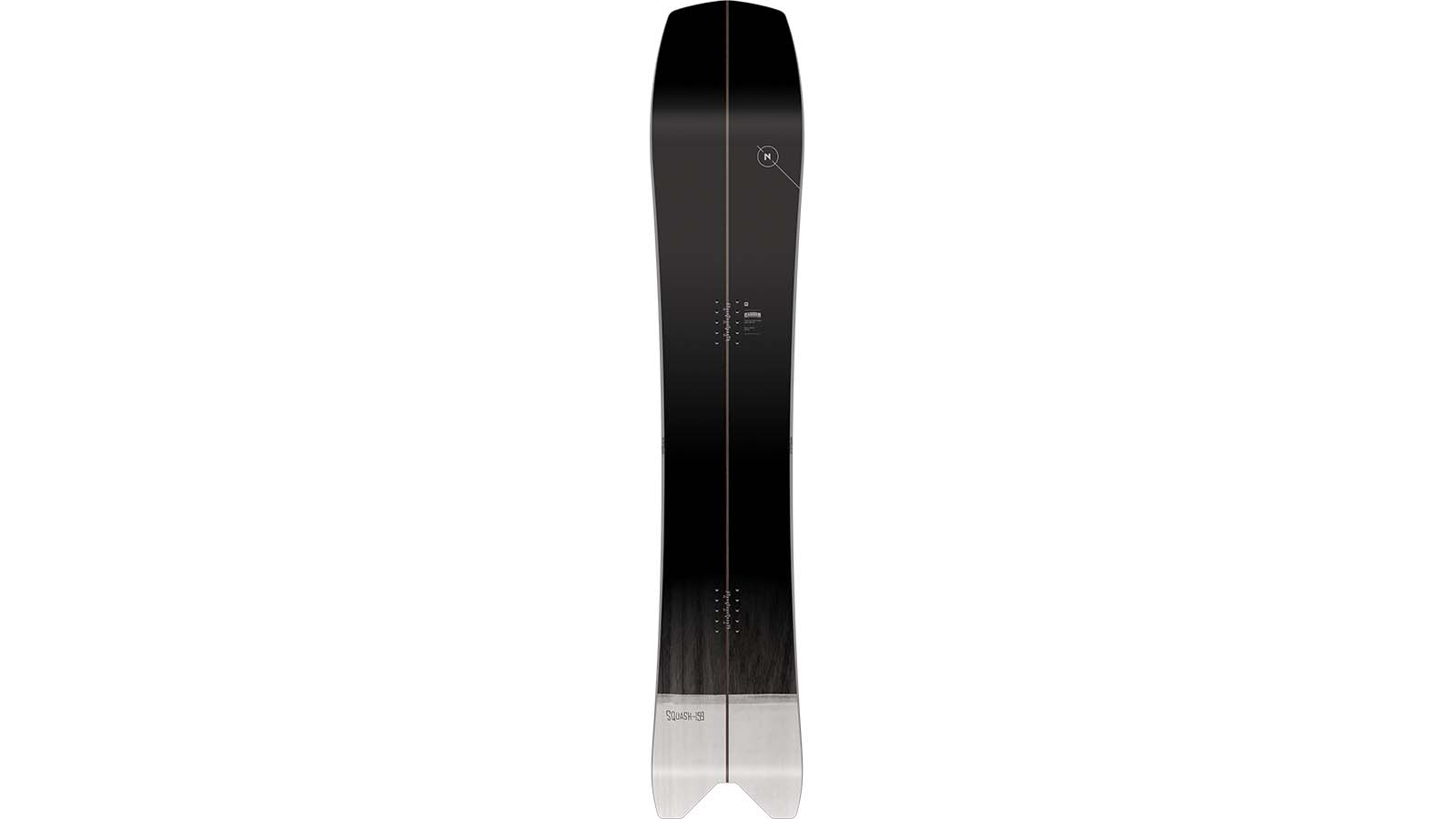 What is your latest innovation in splitboards?
With the success of the SQUASH in the Quiver line, we have added a split version, the SQUASH SPLIT, available in three sizes. It combines the versatile carve/pow shape of the SQUASH with the splitboard concept.
Also, we have upgraded our high-end DOPPLEGÄNGER model with a new Koroyd® core and carbon-fiber DIAMOND laminates, to make it our lightest splitboard to date.
What the hell can we all do to make more normal people want to snowboard again?
First and foremost, we need to work on snowboarding's image: in many people's (and more importantly: parents') minds, snowboarding is an "extreme" sport that happens predominantly in the air. We as the industry and media have of course done our share to build this image. This also concerns people that have snowboarded maybe 15-20 years ago and that are now saying: "this is not really my sport anymore". We need to turn this development around and get people (back) into snowboarding.
On the marketing side, we (and hopefully others, too) have focused on the fun aspect of snowboarding rather that the "bigger, better faster" of the past. Producing videos that show riders actually having fun rather than doing the next scary move or riding the next exotic location are going a long way. You want people being stoked to go out and ride after watching the video. Riders and brands need to use their social media influence to show more in-resort riding that people can relate to and it's already happening. More grass-roots activities of the brands are also key. Get out of these corporate offices and out on the snow with your customers.
On the product side, there are more boards on the market that address mainly the fun riding aspect and don't take themselves too seriously, and the commercial success of these new boards shows that this is a move in the right direction (see your question about "unusual shapes" above).
The most difficult challenge concerns our infrastructure: We are proud of the fact that snowboarding doesn't need a lot of organizations, clubs and schools, but it's rather a sport of the more freely minded and self-motivated and that's great. But where what we are now lacking is a bit more structure and offering for kids that want to get into snowboarding. Many parents today want their kids to be active in sports somehow, but they want this activity to be somewhat organized and safe. Ski clubs and schools exist everywhere, even hours away from the next mountains. Snowboarding has so far been unable to really integrate itself into this network that has been existing for decades. It has rather tried to be different, better or 'cooler', with the effect that it has been more or less abandoned or excluded by those in charge of the clubs and schools. We need to take a humbler stance here and learn how to peacefully co-exist with skiing if we want to participate and offer snowboarding as a viable alternative for parents trying to find a fun activity for their kids.
Finally, also more retailers need to go back to the roots and start building their customer base again. Many shops have gotten used to just hand out product and have forgotten how to go out on trips with (potential) clients, teach them how to ride and build relationships that way. Actually, there are shops which are doing this already, and we hear nothing but success stories from them.