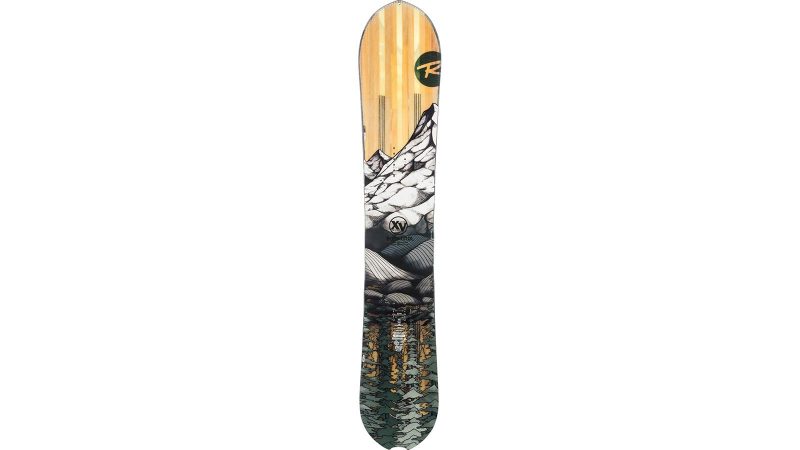 Rossignol Snowboards FW18/19 Preview
Retail Buyers Guide: Staff Sales Handbook: Snowboards 2018/19
Category: Snowboards
Brand: Rossignol
Interviewee: ARNAUD REPA / SNB CATEGORY MGMT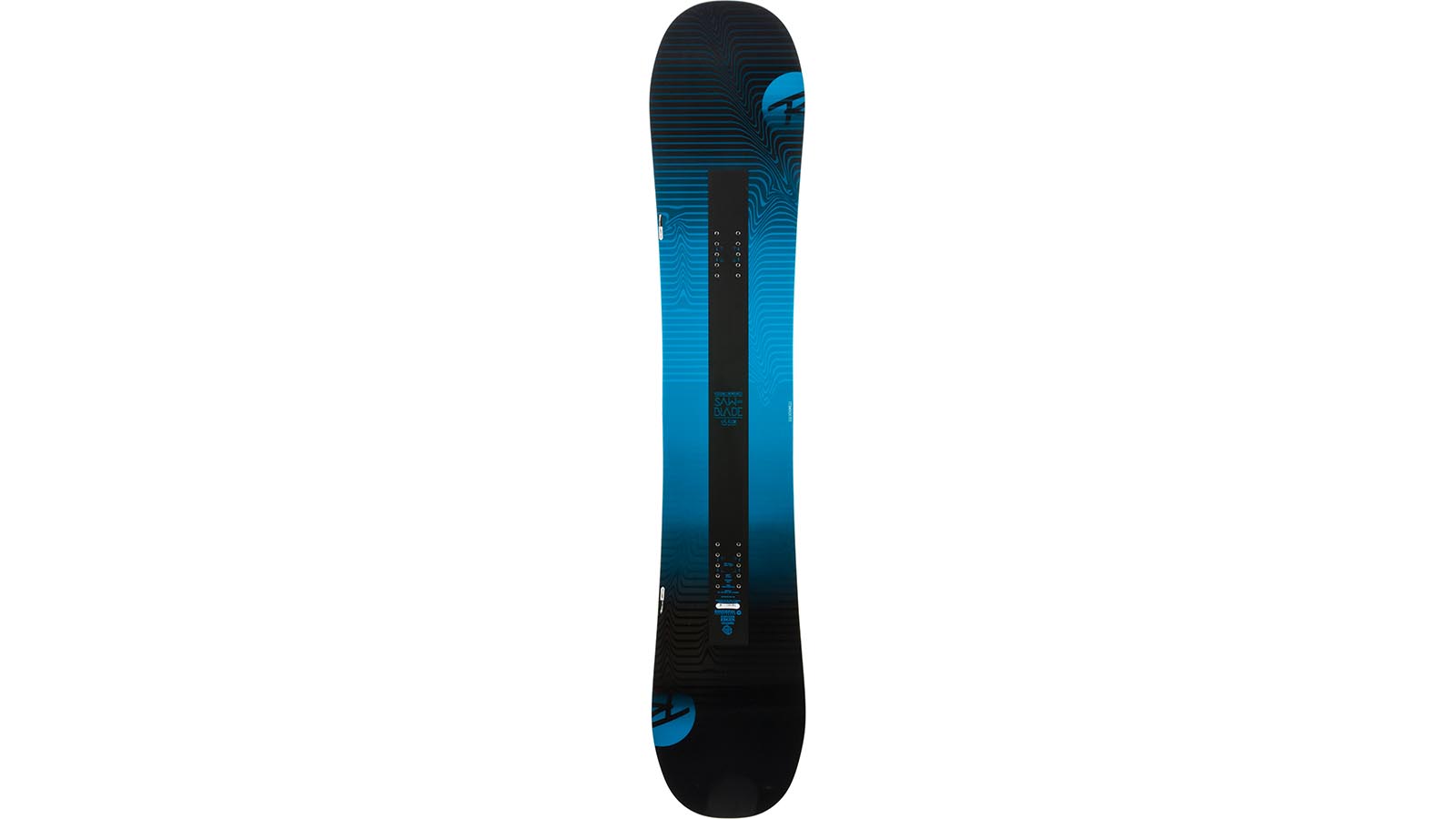 KEY PRODUCT FOCUS: Please pick the three most exciting boards from your new 18/19 line and tell us about them.
We've been focusing on Xavier De Le Rue's signature series for 10 years now and wanted to bring some fresh air in the Twin Freestyle category at a price point that needed to be revitalized in our brand.
2 years after the Trickstick Asym L.I.T.E., providing independent sidecut radius control on a true twin board, we're pleased to introduce the Sawblade, Meraki and Jibfluence. A league of boards that offer Serrated Edges, Radcut, AmpTek AutoTurn and cutting-edge shapes at affordable prices.
Grown from the same seeds as the Jibsaw, they target at all Men, Women and Younger kids who take shredding natural or man-made features with ease and need a board that provides effortless mobility, superior grip, exceptional tweak-ability and great pop.
SAWBLADE (men's twin freestyle)
The Sawblade is an easy-to-ride all-mountain freestyle specialist with AmpTek AutoTurn rocker for playful performance, a softer symmetrical flex, and a True Twin Shape. RadCut technology combined with toned-down Serrated Edges enhance board control and provide a smooth edge-to-edge rolling feel.
MERAKI (women's twin freestyle)
A Greek word that's impossible to translate and means to do something with complete devotion describes best what the do-it-all freestyle Meraki is about. AmpTek AutoTurn rocker, soft symmetrical flex, True Twin shape, RadCut and 3 bumps Serrated Edges are some of the industry's best technological advantages featured on this board that deliver premium performance right out of the box.
JIBFLUENCE (youth's twin freestyle)
As its name implies, the Jibfluence is another Jibsaw influenced board. An all-mountain freestyle ripper that was grown from the same shape and construction but features a thinner core, softer tips, mellower Serrated Edges and RadCut to fit lighter riders but keep the performance ratio in the high standards.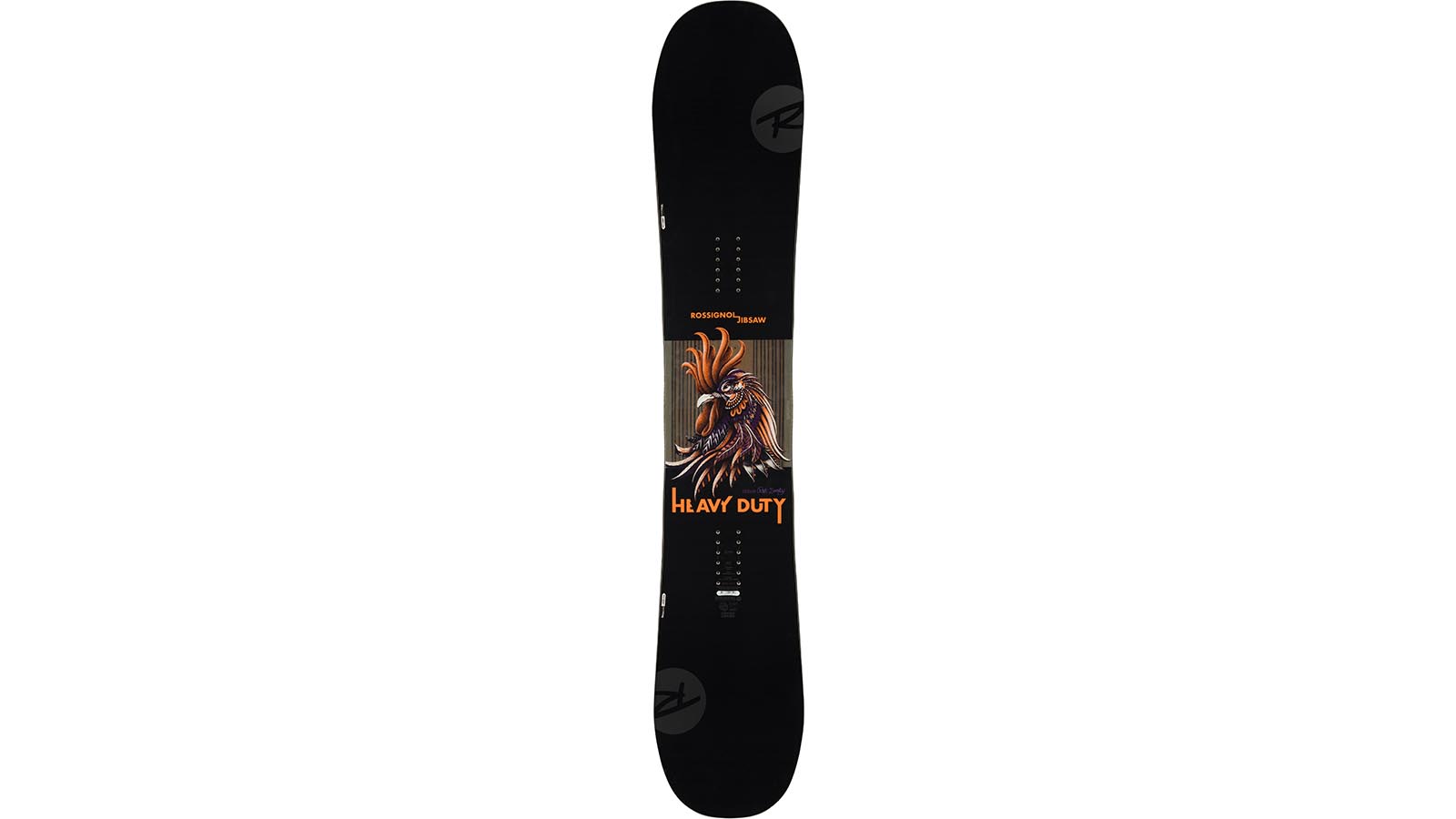 CONSTRUCTION. This is the place where you can talk to us about the new ingredients in your boards, and how you are building differently. We're interested in anything new in inserts / edges / cores / sidewalls / glue / wood types / base material etc here.
More than new ingredients; here's a list of our sound snowboard industrial decisions: Using a new epoxy resin with a significantly higher impregnation rate, resulting in a better bonding with the glass, basalt and aramid fibres, thus making our boards more durable through time,
swapping colours on 100% of our diecut bases to get rid of any waste,
integrating 30% of recycled material in the making of our rental bases,
digitally printing 50% of our topsheets and counting (Direct Digital Printing does not need silk screen, aluminum frame or water),
having 100% of our woodcores FSC certified,
up-cycling a portion of our B-grades boards into longboards.
Where are you building, what factory in what country? No wrong answer here. What makes this production facility the best solution?
Our sourcing has not changed. Consistency is the mother of quality. We have been manufacturing our boards in Asia for the past 10 years with the same factories and, most importantly, the same people. It has taken some time to adjust quality standards, development capacity and delivery timeframe but we came to the point where we not only get a service that matches our needs but also the flexibility that grants competitiveness.
Which price point is seeing the most action at retail? Premium, bottom or in the middle? What do the people want?
Our biggest demand is that 499 euros MSRP pricepoint where we offer AmpTek rocker, Serrated edges, RadCut, L.I.T.E. Tech, sintered bases, Basalt, Aramid, hi-gloss, artists collabs and superior quality.
It's that unbeatable price/quality ratio we, as a bigger company, can deliver and that's our number one sale.
With that being said, the 499+ euros MSRP price category only represents 20% of the market, which explains why we're bringing a league of products that break through the 349 euros MSRP price range quality and technology standards. We've always designed products for both sides of the spectrum and wanted to make another statement when introducing AmpTek rocker, Serrated edges and RadCut at that price point.
Unusual shapes are gaining wider consumer acceptance. Doing anything unseen next year in shapes? Asym/double swallow/reverse sidecut/triple ender etc?
Consumer behaviour studies show how critical is time on the adoption and diffusion processes of a new product.
When taken at our industry level, our experience with innovation shows the average time a consumer will take to adopt new technology is 5 years.
We believe one of today's leading consumer buying drive is the feelgood factor.
As a reply, we've introduced new core construction LI.T.E. tech three years ago that significantly adjusts the shape of the board to the consumer's morphology and ride on the go. Delivering comfort, punch, grip, shock absorption or sidecut radius response to pressure, improving ride quality and board maneuverability without sacrificing performance.
We introduced it on the One LF and Diva LF back then, now offer it on the Trickstick AF, featuring asymmetrical flex, and Xavier De Le Rue's Sushi. And will continue to expand with more and more team riders-innovators-early adopters loving it, until hopefully one day we hit the early majority consumer category.
As a reminder, L.I.T.E., as in Le Integrated TPU Element, is a stripe of urethane that runs through the core of the board. L.I.T.E. tech core structure is not only another visible innovation, it is also the most advanced ride control feature you can ask for these days. Asym L.I.T.E. will bring shorter turns on the heel side and longer turns on the toe side on twin sidecut radiuses.
We're interested in graphic themes running through your line. What is your art department feeding you for next year? Flashy, muted, landscapes, patterns, photos, what?
Black's going across all our high-end models this year, except the freeride category where transparency and earth tones are still legitimate to the consumer.
We're also bringing the never-out-of-style stripes on all our tweener/kids boards since that demographic just loves to be noticed.
Speaking of highly distinguishable, we've collaborated with:
– Salt Lake City's graphic artists Andy Earl on the XV, XV Split, David Habben on the Krypto, Kit Nordfelt on the Angus and Kassie Scribner on the Frenemy,
– Los Angeles' based tee-shirt company Riot Society on our most iconic twin freestyle boards Retox and Jibsaw Heavy Duty, and also contribute to their charity project.
What is your latest innovation in splitboards?
We've being doing splitboards with Xavier De Le Rue for 11 years now and the XV Split has been our fastest growing segment for 4 years in a row. We have just signed Xavier for another 5 years, and have invested into women splitboarding last year through Marion Haerty's split version of the Diva and introduced Xavier De Le Rue's fish-like Sushi Split as well with great success.
We will obviously walk the splitboard path with Xavier in the years to come but, as mentioned above, we like to pause for a moment and watch how innovators and early adopters transform in early majority consumers before we launch new products.
To this regards, XV's Sushi Split is still relevant innovation. It is available in 145 only to make it easier for dealers as much as end consumers, and features some of the most anticipated innovation in the market – twin L.I.T.E. Frame, L.I.T.E. Grip, RadCut, Reversed directional flex and AmpTek Elite rocker – to enable everyone from intermediate to expert riders to equally enjoy it, no matter the boot size.
What the hell can we all do to make more normal people want to snowboard again?
The situation is different according to the countries, but we in Europe need to show, or teach, some of our national instructor federations that the only difference between people who ride snowboards and people who ride skis is taste. There is no safety, culture, respect, style or behavior question after 30+ years of cohabitation.
Education, both at parental and school level, is crucial. We need to teach parents and kids into snowboarding. Show them how simple, safe and fun it is. When they do take the kids out for spring break in France, the majority of the French schools, if not all, take them to ski trips, not to snowboard trips. It's all in the details. I haven't seen many schools in Europe partner with a snowboard company either.
Again, the situation is evolving but European ski (and snowboard?) federations need to provide the right structures to teach, learn and train, ie. going from age limitation to parks and pipes.
Every pro-snowboarder in Europe is still going to the USA for training after all those years.
We also need to be patient and keep doing what we do best. Snowboarding will never go out of style. The rise of China will bring legions of great riders across the planet, spreading the message.
What are your top marketing stories for next season? This will help us to put the focus in the right place.
Signing Xavier De Le Rue for another 5 years!
Introducing Serrated Edges, Radcut, AmpTek AutoTurn and fresh shapes at affordable prices with the Sawblade, Meraki and Jibfluence.
Introducing industry first's tool free stance width adjustment and perfect snowboard base condition at rental level with a built-in Rail system that combines boards (ie. EXP3 Rail series not presented here) and bindings (Reply Rail).