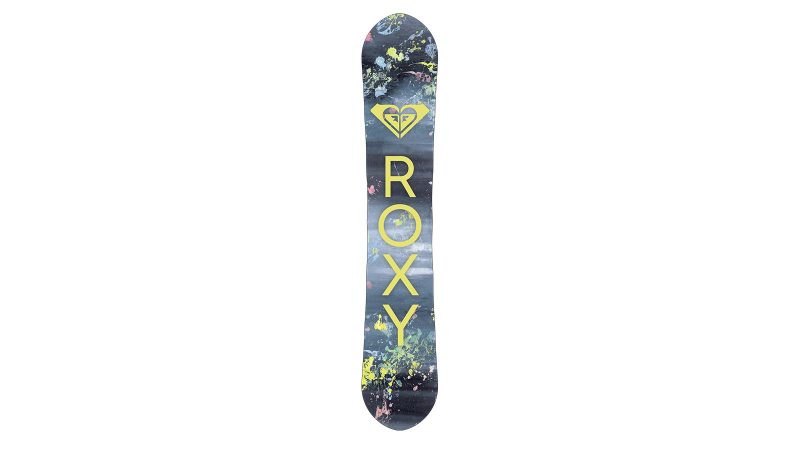 Roxy Snowboards FW18/19 Preview
Retail Buyers Guide: Staff Sales Handbook: Snowboards 2018/19
Category: Snowboards
Brand: ROXY
Interviewee: Barrett Christy Cummins – Hardgoods product manager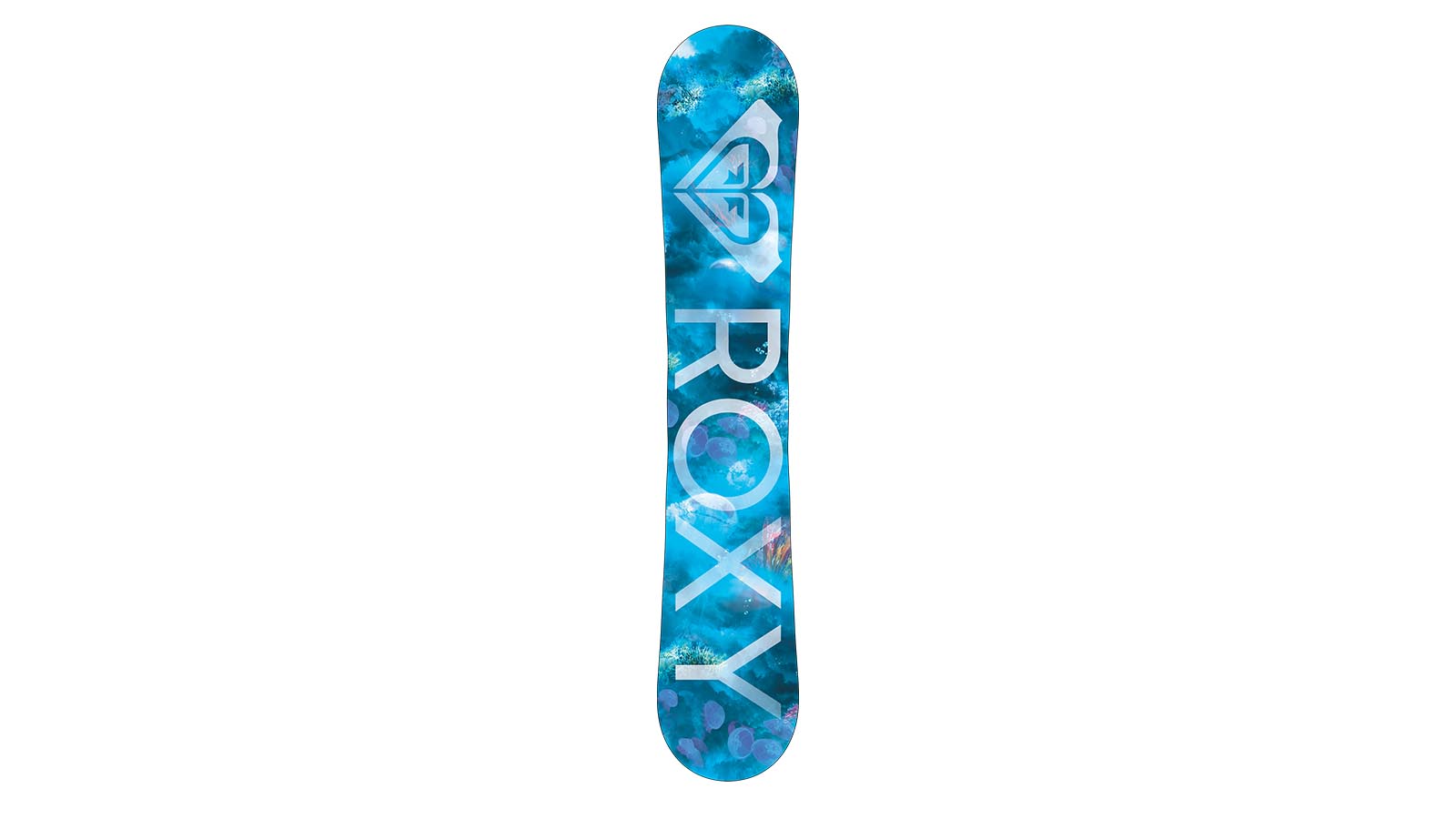 KEY PRODUCT FOCUS: Please pick the three most exciting boards from your new 18/19 line and tell us about them.
SMOOTHIE– ALL MOUNTAIN DIRECTIONAL FREERIDE
The Smoothie has evolved into a perfect blend of style, fun and function. Now featuring a fresh directional freeride shape and C2 contour for added control, precision and float. Magne-Traction® edges, a floaty nose and slightly tapered tail give the Smoothie effortless control and edge hold. Silky Smooth bio fibres help with vibration dampening for a smooth ride in chop as well as powder. The Smoothie is fine tuned for all mountain adventures by one of the best female freeriders in the game, Robin Van Gyn.
TORAH BRIGHT – ALL TERRAIN PERFORMANCE TWIN
Torah Bright is inspiring and stylish, just like her Bright Edition collection. Her pro model is the pinnacle board in the Roxy hardgoods line and the choice of global team champions as well as all mountain chargers. The Torah Bright board combines Mervin Made high performance technology with Magne-Traction, silky smooth bio fibres, and the aggressive perfection of our C2x contour. Torah's bright, playful graphics reflect her approach to life, family, and snowboarding.
XOXO by Torah – TWIN FREESTYLE FUN
Now with Magne-Traction®! This award winning park focused twin is designed for freestyle progression and style perfection. It's blunt nose and tail, kind hearted core, and C2e rocker/camber contour make the XOXO ride as sweet as it's name suggests. Enjoy the effortless pop and control that Torah is known for with the new XOXO.
Construction. This is the place where you can talk to us about the new ingredients in your boards, and how you are building differently. We're interested in anything new in inserts / edges / cores / sidewalls / glue / wood types / base material etc here.
Roxy continues to build boards with Mervin Made Eco construction, Eco materials, Eco process, and Recycling, in a zero hazardous waste facility in the USA. Roxy boards focus on women's specific geometry and technology, using materials and profiles that cater to female riders without sacrificing performance or quality. Magne-Traction is proudly being offered on the Roxy XOXO and Smoothie now, in addition to the Torah Bright model. The Torah board is now being built with a sintered base material for added strength speed and performance even at the world's top levels of competition. The Smoothie has been totally redesigned to offer a playful freeride board in the Roxy line. The XOXO, in addition to adding Magne-Traction is now offered in 2 graphic options.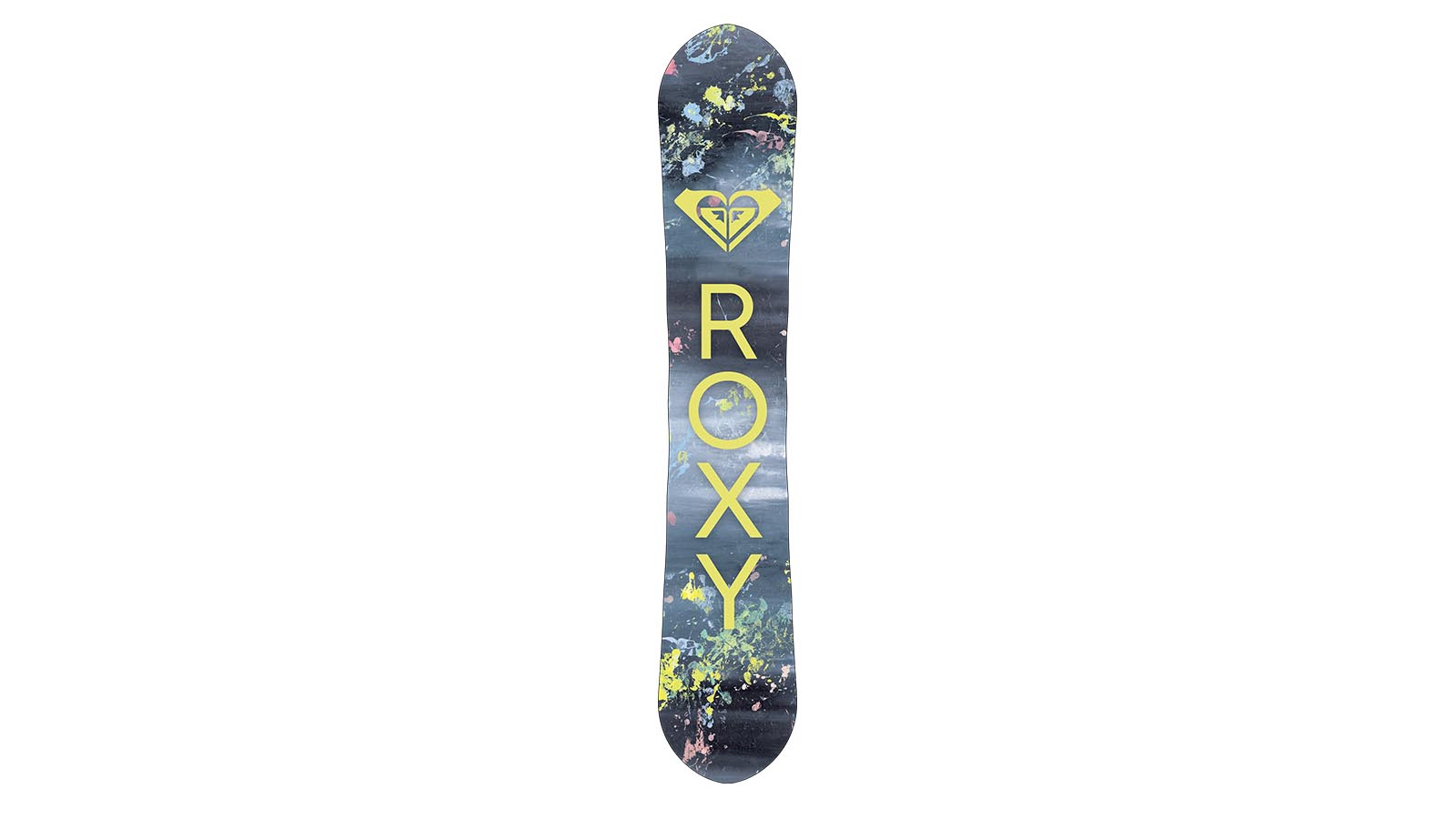 Where are you building, what factory in what country? No wrong answer here. What makes this production facility the best solution?
The majority of the ROXY board line is built at Mervin Mfg. in the USA. The world's most environmental snowboard factory where boards are built in a zero hazardous waste facility. We also offer 3 package models for beginner to intermediate riders, with boards built in Taiwan and China. We put together high quality boards with wood cores and really comfortable bindings to offer an affordable option for more entry level Roxy girls and kids.
Which price point is seeing the most action at retail? Premium, bottom or in the middle? What do the people want?
All Mervinmade products are handmade premium products at medium to premium pricepoints. That's WHAT PEOPLE expect when they buy our boards and that's why medium to premium is also seeing the most action to retail.
Unusual shapes are gaining wider consumer acceptance. Doing anything unseen next year in shapes? Asym/double swallow/reverse sidecut/triple ender etc?
For Roxy we have a fresh shape on the Smoothie that really is driven by Robin Van Gyn and her love of riding powder. The directional shape, floaty nose, setback stance and C2 contour combine to make a welcome upgrade to the Smoothie and playful freeride addition to the Roxy line.
We're interested in graphic themes running through your line. What is your art department feeding you for next year? Flashy, muted, landscapes, patterns, photos, what?
The Roxy line is developed using Roxy prints and patterns from the outerwear and swimwear collections. They are very carefully curated for Roxy softgoods and we get to choose the best options for our snowboards! With the Mervin Made boards sublimated with water based inks, our process allows for lots of detail and colour variety to come through on the boards. The line has a nice variety of some darker colours, pastels, water colours, and some animal themes. Something for every type of Roxy girl!
What the hell can we all do to make more normal people want to snowboard again?
We all keep having so much fun that it is contagious. Keep making fun of ourselves… snowboarding is supposed to be fun! Work with resorts and support events and people that spread the stoke to all ages and ability levels.
What are your top marketing stories for next season? This will help us to put the focus in the right place.
All marketing comes from Roxy/Quiksilver. Mervin produces the hardgoods that best represent the Roxy brand. 'Make Waves Move Mountains' is a key marketing slogan, and they are going to continue to market their environmental initiatives and sustainability story. This fits in line with the Mervin Made product built at the world's most environmental snowboard factory!