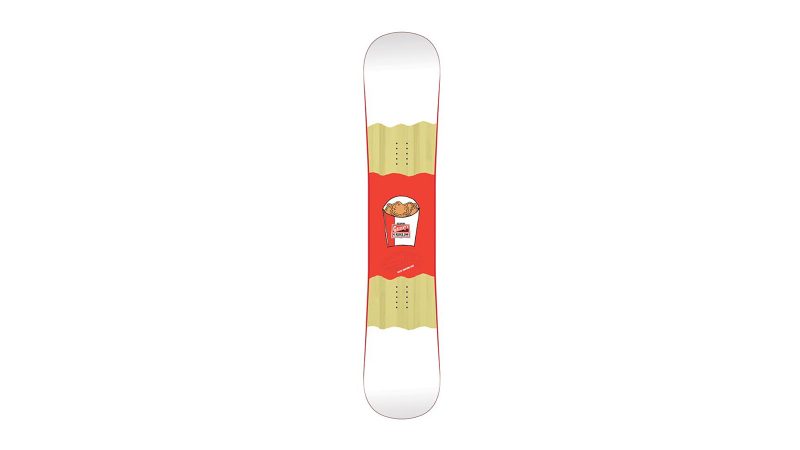 Salomon Snowboards FW18/19 Preview
Retail Buyers Guide: Staff Sales Handbook: Snowboards 2018/19
Category: Snowboards
Brand: Salomon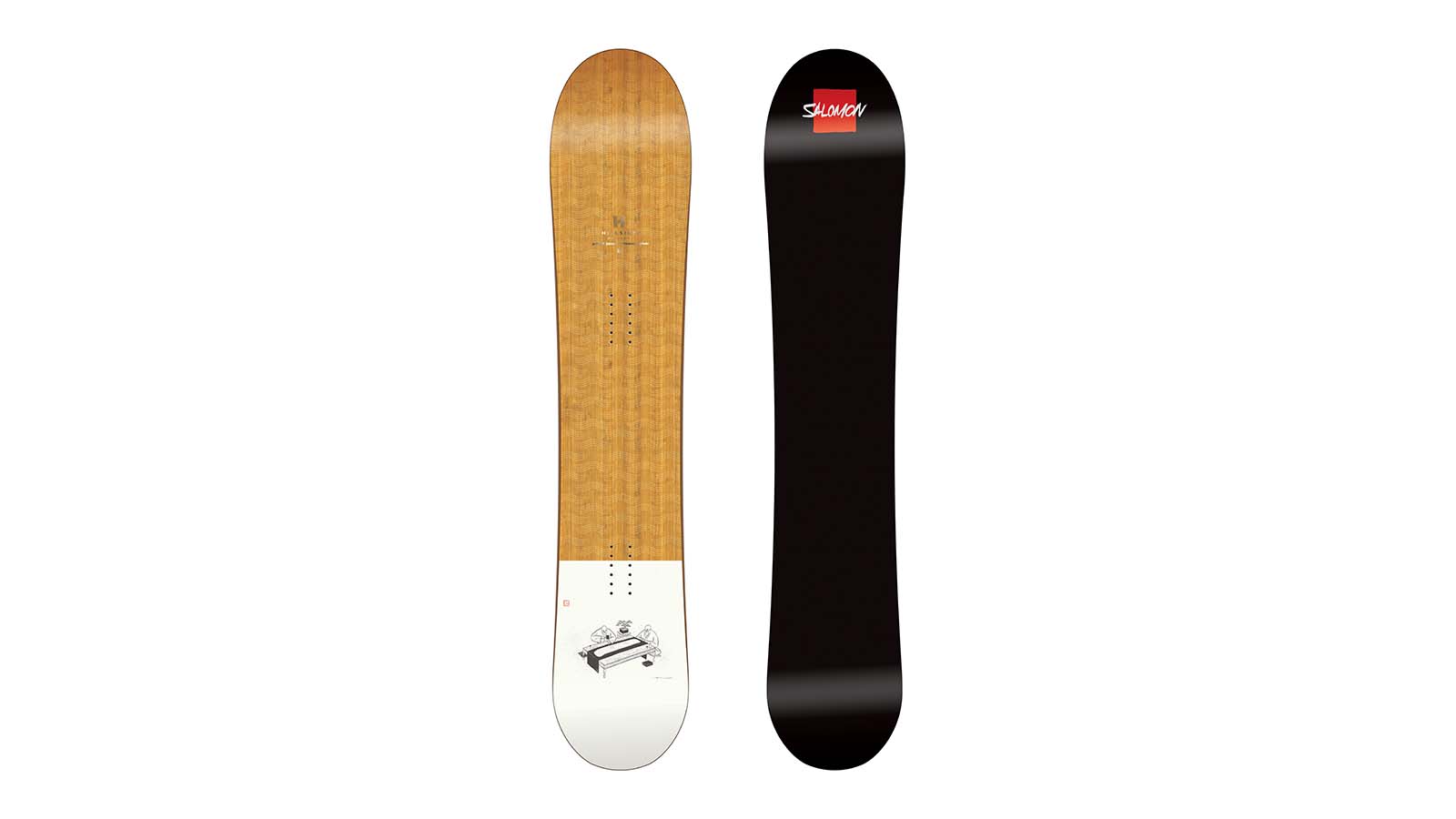 KEY PRODUCT FOCUS: Please pick the three most exciting boards from your new 18/19 line and tell us about them.
2018 is a big year for Salomon Snowboards. We are releasing 8 new board which is huge. And we keep investing in all segments because we believe that it doesn't matter if you're after bottomless pow fields, touring, perfect groomers, sunny terrain parks, or all of the above. So we will release splitboards, freeride boards, pow boards and freestyle boards.
ASSASSIN
We are renewing the ASSASSIN. It is our main freestyle franchise board. This iconic board is a backcountry freestyle board which is super versatile. Basically, it is our all-around board. For 2018, the Assassin gets a totally new shape with an upgraded sidecut – Quadralizer for more grip, agility and fun. We keep the famous Rock Out Camber for pop, floatation and press-ability. The shape becomes directional twin with a slightly bigger rocker on nose for a better floatation in powder. Also, the tip and tail are more progressive for floatation and control. The Assassin is also offered in two price points. The regular Assassin, and the Assassin Pro which uses the same shape but gets a lighter and stronger core, with carbon additives for more power and control at high speed.
HILLSIDE PROTO SERIES
HPS_TNWN_01
Hillside Project, our powder capsule shaped by Wolle Nyvelt is back for a second chapter. Hillside is a collaborative and unique approach to board building. It ties in with current industry trends, a sense of going 'back to our roots' and privileging a more hand-crafted approach to product development and the return of powder inspired shapes .
For the second chapter we are introducing what we call the HILLSIDE PROTO SERIES – the concept is simple : each year we will think, prototype and bring to life Wolle's and rider's brain childs.
This year takes us to the island of Hokkaido with Takaharu Nakai in collaboration with Wolle. The idea was to create a board made for the deep stuff that fits Taka's riding style : agile and fast. Wolle produced several runs of prototypes in his Aesmo workshop in order to create a board that flirts with perfection. The result is amazing and unique. This board is mid-wide with a huge rocker and has a bamboo construction. They created 2 sizes, one for Taka (155) and one for Wolle (158).
SPEEDWAY
The Speedway is the perfect representation of what is the next generation of freeride board. A board that can charge on groomers as well as slashing power or arching crazy carves. This board is also super modern in the sense that it has a true modern shape but takes codes from classic freeride board. The all new construction also uses the latest technologies like the eco-friendly C/FX fibre.
With the Speedway you can't be wrong if you look for a fun and charging freeride board that can handle everything and that has the best board-to-snow contact.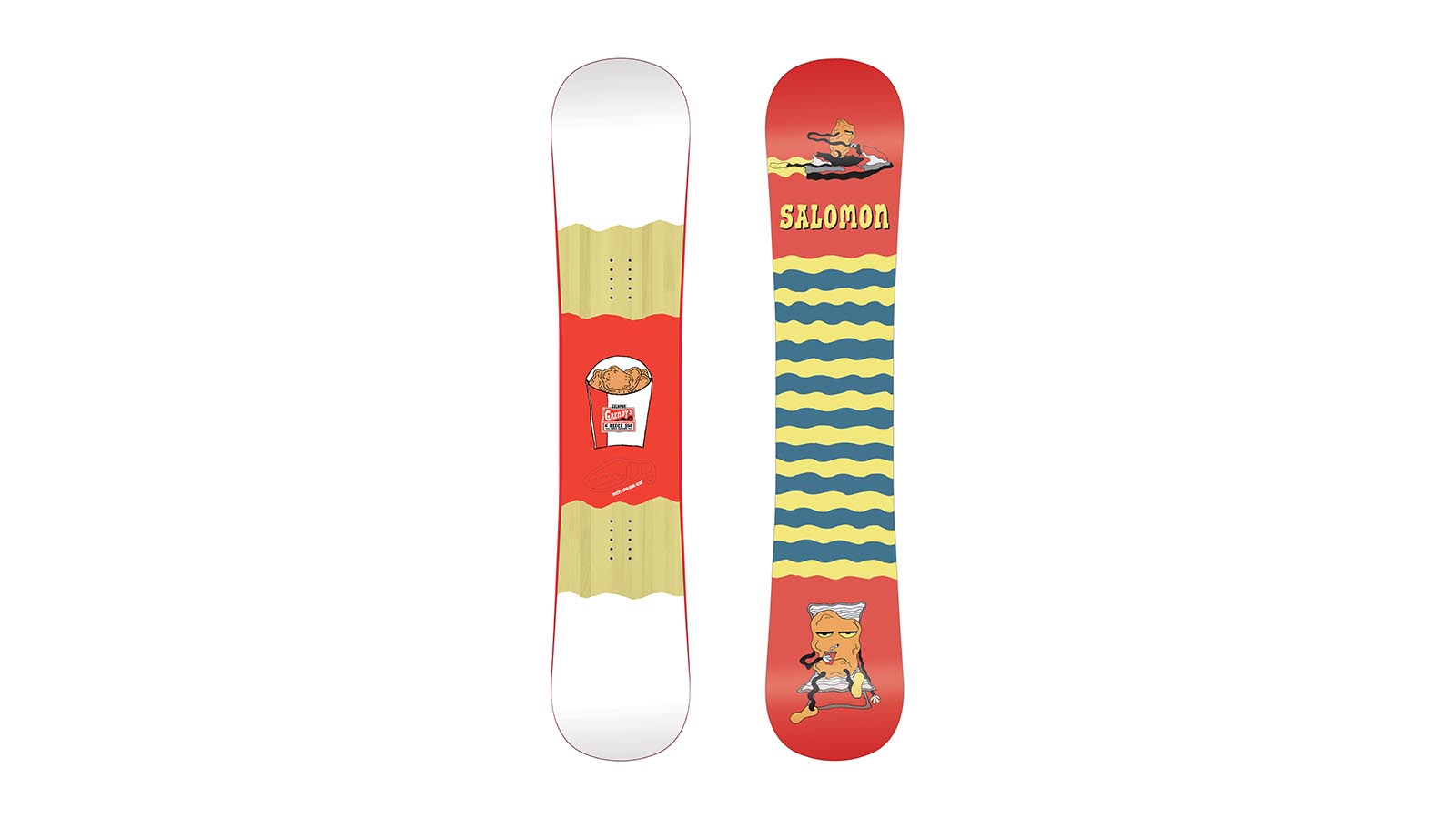 Construction. This is the place where you can talk to us about the new ingredients in your boards, and how you are building differently. We're interested in anything new in inserts / edges / cores / sidewalls / glue / wood types / base material etc here.
For 18/19 we are introducing C/FX fibre on our all new freeride board the Speedway. The main ingredient of this new fibre is Flax.
This natural fibre is sourced in Normandie (France) which is the top producing zone for Flax in the world in terms of quantity and quality. Flax is one of the longest natural fibre, around 90cm. And it brings a lot of resistance.
The target in looking for new material was to have a high performance board but at the same time super light.
We use flax for dampening which actually delivers to the rider the best board-to-snow contact. And we mix it with carbon in order to increase power and lightness.
Also the Speedway board introduces a unique mix of honeycomb and cork. This is actually an insert on the nose which helps to shed weight, reduce vibrations at high speed and by consequence increase board control.
At Salomon Snowboards we aim to offer the most innovative boards, especially when it comes to splitboarding. The new S-LAB Premiere has been fully renewed and introduces an exclusive core. It is a mix of Flylight Foam – a ultra-light foam and the Aero Core which mixes Balsa and Paulownia woods. This exclusive association of foam and light core is the construction used in Killian Jornets touring skis. This carbon wrapped core is the lightest and strongest core on the market.
Finally, we keep improving the quality of our board. So for 2018, we bring a new recycled sintered base which is less expensive. So we are able to equip the 400€ boards with sintered base which is pretty unique on the market.
Where are you building, what factory in what country? No wrong answer here. What makes this production facility the best solution?
For our 3 product lines, our n°1 focus is the quality delivered to final consumer. When we say quality, it means the performance, the durability, and the look. So we are closely working with our production partners to improve and deliver better products each year.
Which price point is seeing the most action at retail? Premium, bottom or in the middle? What do the people want?
It depends on the region we are talking about. We are strongly represented on the three main markets EMEA, Japan, and North America and there are all completely different regions in terms of purchase habits and consumer needs.
But, if we compare freestyle, all mountain and freeride, there are 3 key price points.
Freetyle is around 450€, all mountain around 500€ and freeride around 650€.
Unusual shapes are gaining wider consumer acceptance. Doing anything unseen next year in shapes? Asym/double swallow/reverse sidecut/triple ender etc?
90s old school round nose like the Evol board back in 1994. That's the new unusual shape we are bringing with the new 6 PIECE which is the new Chris Grenier's pro model. An oldschool looking board with modern technologies.
We're interested in graphic themes running through your line. What is your art department feeding you for next year? Flashy, muted, landscapes, patterns, photos, what?
Simple, sharp and dynamic designs are what try to produce for every boards.
Lots of inspirations and collaborations are feeding the line. From French art with Jean Jullien to comics art from the legend Steve Nazar who's the man behind the retro classic Town & Country creations.
For sure black mat board are strong, but we always tweak them and make sure there is something special to each creation.
What is your latest innovation in splitboards?
Our award winning 4 part splitbboard, the Premiere, get a massive update.
The shape is new and has been developed to be even more efficient on touring mode but also more fun and more agile in powder. In terms of construction, everything has been updated. We use an exclusive association of Flylight Foam and Aero Core which helps to save 750gr compared to the previous version. Also, we teamed up with Plum to develop new Tracklock pieces – the pieces that link the 4 parts together – they are lighter, easier to use, are compatible with all splitboard or lowtech bindings and include the crampon system (Plum crampons provided with the board). We also developed our own tip and tail hooks which are lighter than before.
We keep the custom Pomoca skins for a maximum of efficiency on touring mode.
It is a huge improvement especially for this board which is made for the core tourer looking for efficiency. The new S-LAB PREMIERE is definitely the most innovative splitboard on the market.
What the hell can we all do to make more normal people want to snowboard again?
Provide exciting snowboards, bring innovations and make sure we have made cool gear for their kids! For the next generation!
What are your top marketing stories for next season? This will help us to put the focus in the right place.
For 2018 we will focus on our "freestyle franchise", the Villain, Huck Knife, Assassin and Gypsy. They are our best sellers and they are endorsed by the best team of riders.
We will also push HILLSIDE story which is a strong and authentic story.
S-LAB will also be pushed because the Premiere board will be presented beside an all new touring boot, the S-LAB Trek.