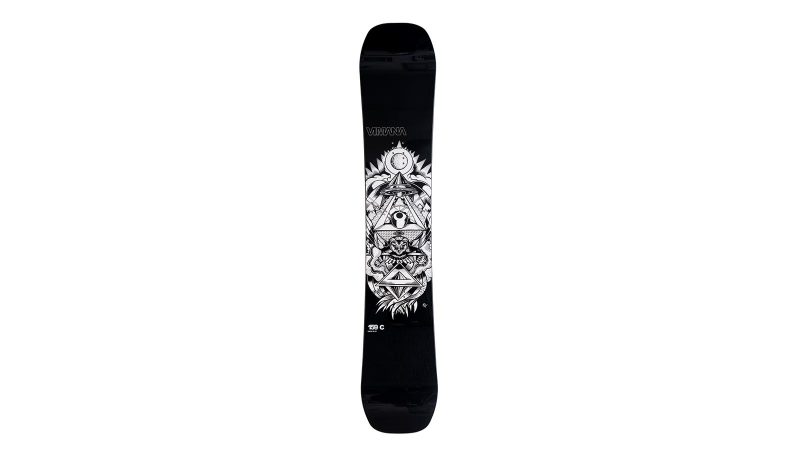 Vimana Snowboards FW18/19 Preview
Retail Buyers Guide: Staff Sales Handbook: Snowboards 2018/19
Category: Snowboards
Brand: VIMANA Snowboards
Interviewee: Tronna, Brand manager
KEY PRODUCT FOCUS: Please pick the three most exciting boards from your new 18/19 line and tell us about them.
This year we did a remake of our limited and signature boards. Our team riders are really happy with our sidecut and we think this is close to perfect. We added some volume on the tips to make it float even better in pow.
We added a 166cm size to the VUFO and Motherbrain, this is made for taller riders but also slim and quick enough for an average rider who wants a real charger.
Construction. This is the place where you can talk to us about the new ingredients in your boards, and how you are putting them together differently. We're interested in anything new in inserts / edges / cores / sidewalls / glue / wood types / base material etc here.
We basically stick to our guns. We did some minor adjustments and increase our signature Kevlar/Carbon sheets. We try to make balanced boards that don't feel too stiff, but still have enough ollie power and can take high speeds.
As always, all our boards have a 7200 sintered base, ultralight poplar core and biax/triax fibers.
Where are you building, what factory in what country? No wrong answer here. What makes this production facility the best solution?
We work closely with Nbl which is in our eyes the dream factory. They can make all our experimental prototypes and bulk production is always on point.
Which price point is seeing the most action at retail? Premium, bottom or in the middle? What do the people want?
VIMANA is aiming at premium board at a mid range pricepoint.
How long is your warranty, anything new?
We still have a 3 year warranty.
The market is getting used to unusual shapes. Doing anything unseen next year? Asym/double swallow/reverse sidecut etc?
We always make products for our team rider demands, and not just for show.
Our new LTD and Signature shape is new and improved but still classy.
We're interested in graphic themes that run through your line. What is your art department feeding you for next year? Flashy, muted, landscapes, patterns, photos, what?
We stick to the Scandinavian noir, black and white with metallic colours.
We evolve our art direction of elevated palaces and the alignment of the Pyramids and Easter islands.
The Clone, B-Rage, Ennitime and Pharomana have gold and silver flakes from deep in the Norwegian woods.
Splitboards: they get better every year. What is your latest innovation in splitboards?
We focus on freestyle and backcountry freestyle snowboarding. Splitboards are not in the pipeline for a while.
What are your top marketing stories for next season? This will help us to put some focus in the right place.
Vimana is a pure freestyle snowboard company, we also extend our line into backcountry freestyle boards to meet the demand of our team. Premium gear, no bullshit.