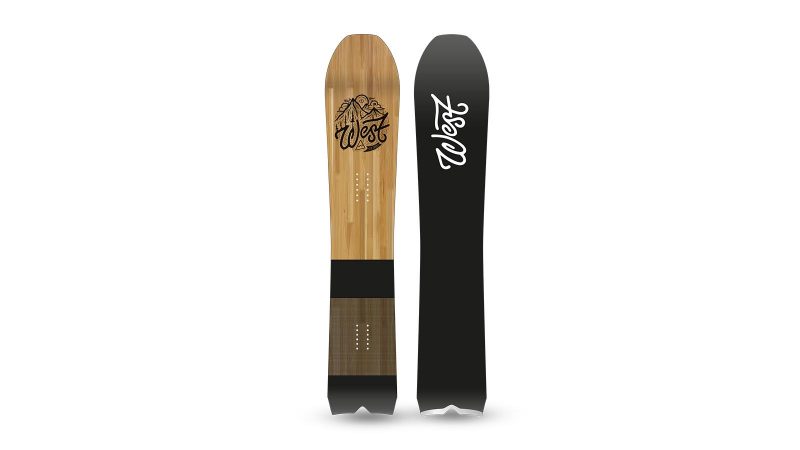 West Snowboards FW18/19 Preview
Retail Buyers Guide: Staff Sales Handbook: Snowboards 2018/19
Category: Snowboards
Brand: West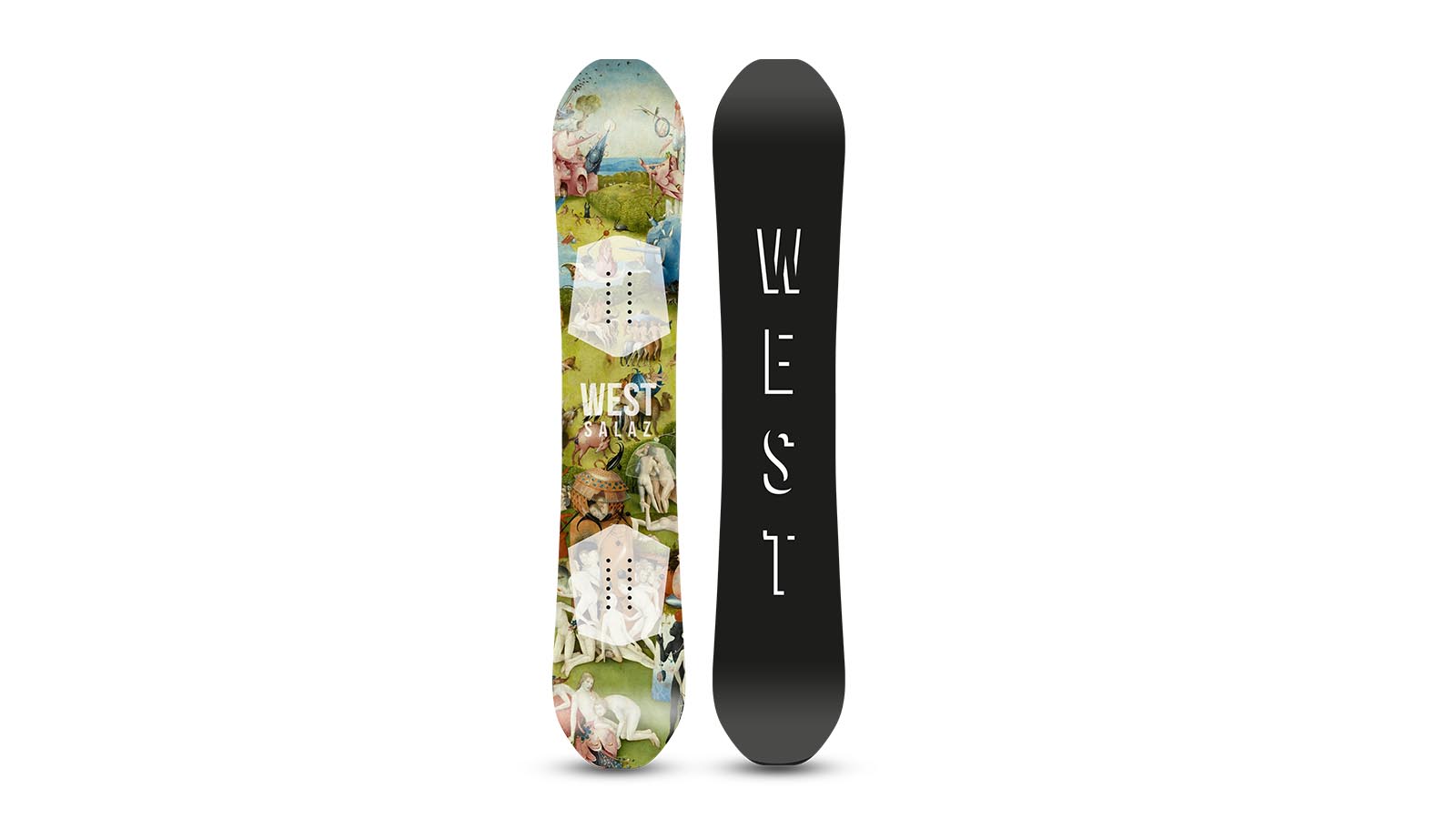 KEY PRODUCT FOCUS: Please pick the three most exciting boards from your new 18/19 line and tell us about them.
All NEW Products :
new men board / SALAZ
new woman board / ARVINE
extension of the splitboard program with 2 new boards in the range
Construction. This is the place where you can talk to us about the new ingredients in your boards, and how you are building differently. We're interested in anything new in inserts / edges / cores / sidewalls / glue / wood types / base material etc here.
For our 2 new boards for Women and Men, we will introduce this season new woodcore which includes bamboo and new shock absorber.
As we are willing to keep our positioning of Premium quality snowboards. We keep working with high standard material such as NHS base on most of the boards and also we'll still using our wooden topsheets for a big part of the collection as it became our signature.
Where are you building, what factory in what country? No wrong answer here. What makes this production facility the best solution?
Still Meditec. We have now consolidated a strong relationship there. They are behind us and support our brand & requests. We have a stable agreement: We take quite some risks on our WEST side and they guarantee to deliver all our products worldwide on time or even too early for some of our partners ;-). I mean, when you can work with a factory where you can guarantee delivery starting in July, having less than 1% warranty case in the last 3 seasons and work together on new technologies and prototypes, what else would you ask for?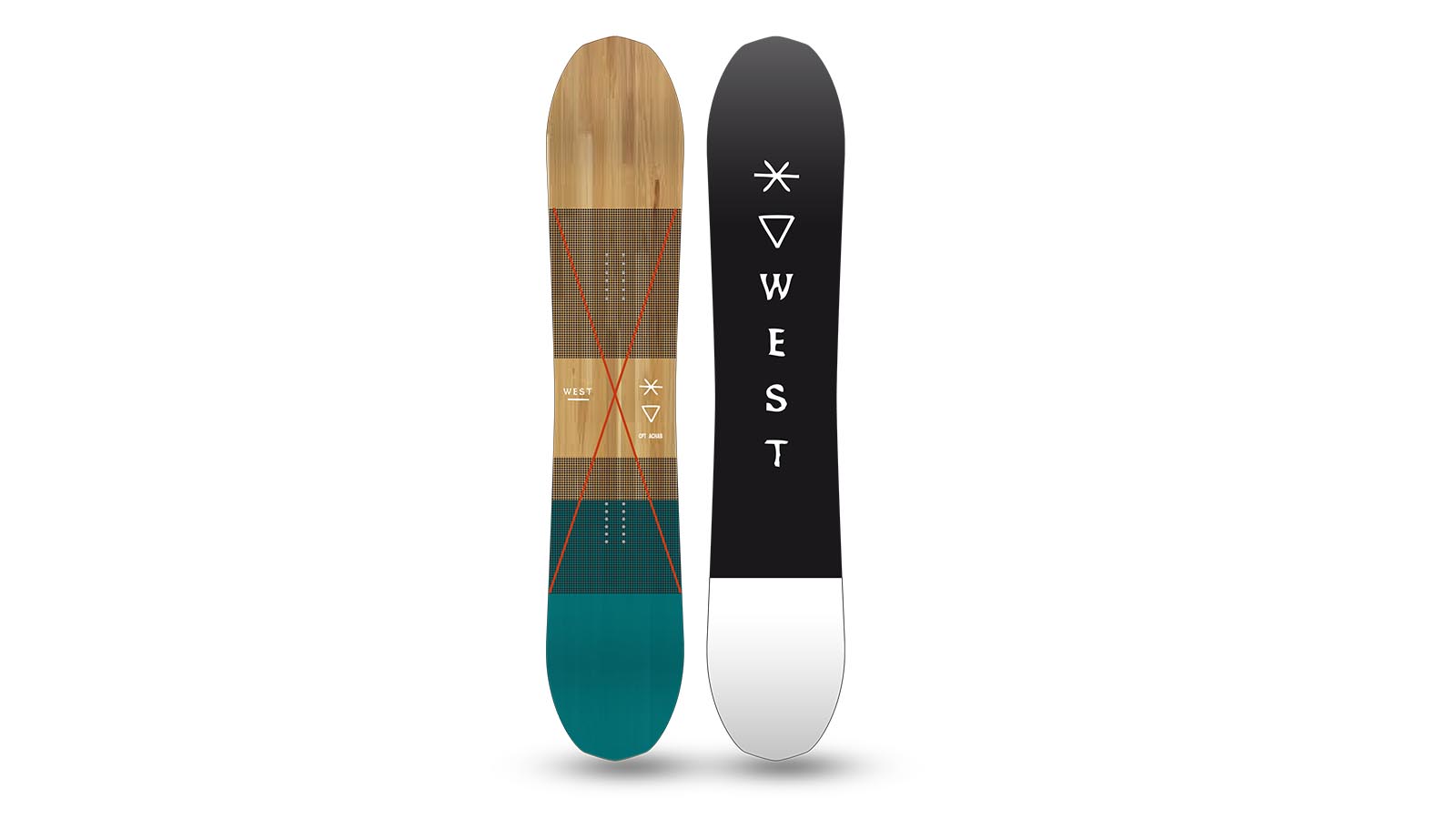 Which price point is seeing the most action at retail? Premium, bottom or in the middle? What do the people want?
Unfortunately for us, it still looks like a big percentage of peoples in Europe are looking at this continent like at a massive Outlet. We sell only from middle to premium range and we are missing several sales in Europe due to this philosophy. Fortunately the ones who are willing to pay for this Premium pricing are also buying some WEST boards and fortunately this "outlet" situation is not the same everywhere worldwide.
Unusual shapes are gaining wider consumer acceptance. Doing anything unseen next year in shapes? Asym/double swallow/reverse sidecut/triple ender etc?
Not Really, we are actually going back to more classic shapes. We are already bored by this trend…
We're interested in graphic themes running through your line. What is your art department feeding you for next year? Flashy, muted, landscapes, patterns, photos, what?
Mix all of them together looking for inspiration, then get annoyed, rip your sketches in pieces and take only what is left and make the best out of it. Seriously, we are still going for the eclectic line. Fresh and young inspiration for our rider signature series / sober and arty for the classic line (yes, including kinda photos) / classy and good looking for the women.
What is your latest innovation in splitboards?
2 new boards, no specific innovations yet but at least some more choice in shapes and sizes by WEST.
What the hell can we all do to make more normal people want to snowboard again?
Basically, snowboarding has been, is and will be forever a great feeling, a great escape to this bloody annoying and boring world.
I would suggest to a big bunch of people involved in the industry to stop complaining and stop comparing the industry to the great success it was in the 90's and to look further instead. Stop being chained down by your un-reached expected numbers on a computer, take some time off and go shredding more often. Then you'll see how much better you feel after a snowboard session and then next time you share some beers with your friends and business partners, you will talk about this fucking great snowboard session you had (escape of your daily life) instead of talking about how hard your snowboard business is, making negative vibes around snowboarding.
Talk to kids who are snowboarding and ask them what they feel; except a little pain on the bum, they love it!
As you said "Normal people", in my opinion, will follow (as they did in the 90's) once "normal peoples such as true snowboarders" will again show how RAD and FUN and EXTREME and SATISFYING snowboarding is. Who cares and who needs to listen to all these complaints from the snowboard industry, really? People want to dream!
What are your top marketing stories for next season? This will help us to put the focus in the right place.
No collaboration with IAM this year, what can we do ? …. Focus on the team, we'll give most of our marketing keys to these guys who are still living the dream! They know how to market the actual generation and we'll give them a wild card… it will go from surprise to more surprising stories. Expect some beer pong for sure 😉