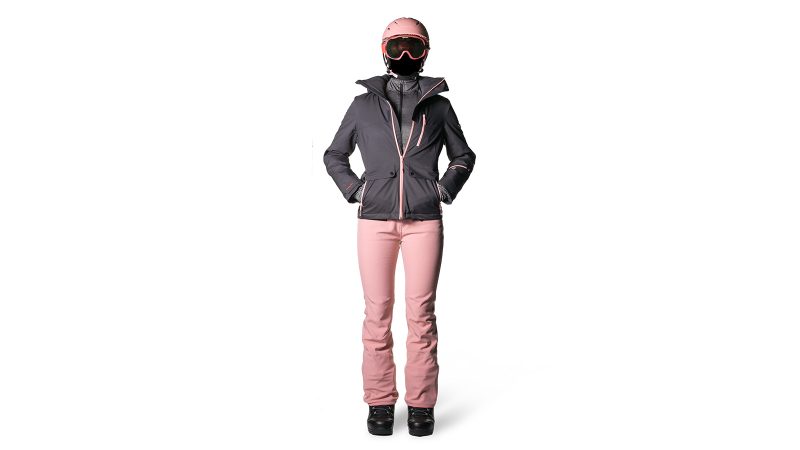 Brunotti Women's Outerwear FW18/19 Preview
Retail Buyers Guide: Staff Sales Handbook: Women's Outerwear 2018/19
Brand: Brunotti
Category: Women's Outerwear
REDISCOVER PLANET EARTH
ARE YOU READY FOR THE LAUNCH…?
With today's globalisation, distance and time no longer holds us back from doing what we love. Weather conditions and borders no longer limit us; the possibilities are limitless and so are we. More than ever, our winter wardrobe requires innovation and versatility.
For our Fall/Winter 18/19 Collection, we pictured the universal citizen and were inspired by the universe and eclectic space travellers. We incorporated innovations such as Clo ®-Insulation & Clo ® Vivo, Sphere and Gravity. Our designers took inspiration from space, mutants and astronaut suits.
Big puffer jackets with high collars, utility details and graphics such as removable emblems are inspired by the evolution of astronaut space suits.
SPACE MUTANTS
The collection didn't escape from the space mutants either; our furry friends from space are present in faux fur jackets and as artworks throughout our Girls collection.
OUT OF THIS WORLD
Metallics play an important role. Silver is the dominating metallic in our Men Collection and copper in our Women Collection. The colours and materials are technical, yet natural and earthy. Our collection offers many variations of camouflage.
TECHNICAL INNOVATIONS
GRAVITY // The lightweight quality label, divided into three degrees: Gravity/ 01, Gravity/ 02 and Gravity/ 03. The lightweight materials are a must for all kind of board sports. It provides freedom of movement and comfort.
SPHERE // this is Brunotti 's label that represents the water repellency and breathability. Our snow active collection is divided in 10K, 15K and 20K per m 2/24 h water column and in addition 8K, 10K and 20K per m 2/24 h for breathability.
CLO ® Insulation // after the successful introduction of Clo ®-Insulation last year, Brunotti continues to use the most breathable padding in the world. The special lightweight Clo ®- Insulation fibre improves moisture transport, is water-resistant and in addition, it retains warmth. Because of the special shape of the fibre, we offer an isolation that is lighter weight than traditional systems. This allows more comfort and freedom of movement. Clo ®-Insulation has been used in the industrial sector for people who worked in freezing systems; this is the second time that the innovative Clo ®-Insulation is used for winter apparel.
This year, we introduce the award-winning Clo ® VIVO fibre in our RDP range. This insulation is the ultimate in performance. The insulation is penetrated by a series of small apertures that enhance breathability without decreasing the thermal insulating performance of the insulation. These holes through the insulation trap air to create a fantastic warmth consistency when in low activity, but also allow for the air and water vapour to flow through very quickly when the body temperature increases through high activity making this the most breathable insulation on the market today.
COLOUR WAYS
In the Fall/Winter 1819 collection, we developed a colour flow for different delivery frames. This way, we can create an ever-changing look on the shopping floor throughout the season. We build a base of the colour group with our first delivery: the Outside Collection. Later in the season, our range will be extended with our Winter Sports Collection, containing a broader colour range.
This way, we create flexibility to make unlimited combination possibilities throughout the season and the advantage to present a coherent Brunotti Collection in-store, which ultimately results in an extra turnover.
MEN
The colours are natural and earthy. Bright orange and blue are taken from NASA astronaut suits.
1st DeliveryàGreen tones, blue and rusty orange tones
2nd DeliveryàSame base as delivery 1 + additional bright orange, greens and lime Metallic details: Silver
WOMEN
The colours are natural and earthy.
1st Delivery à Blues, pinks and green tones 2nd Delivery à Same base as delivery 1 + additional mint greens and bright pinks Metallic details: Copper
In the first delivery, we offer an extended Sweat program with garment-dyed sweats for Men and a mix of melange, camouflage and stripe peach sweats for Women.