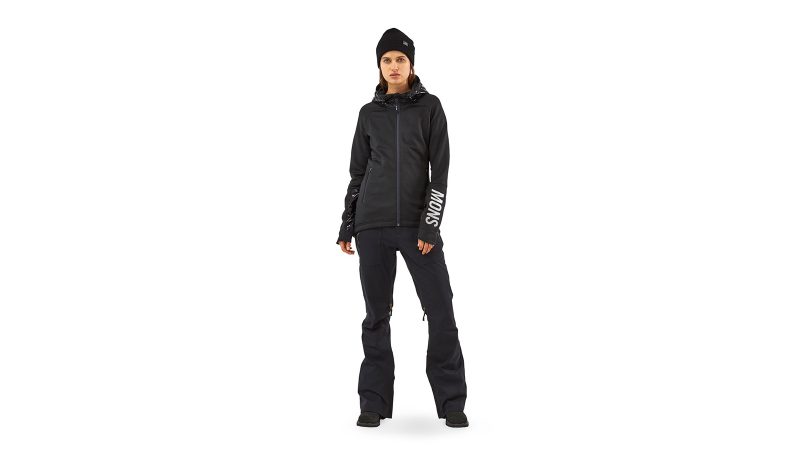 Mons Royale Women's Outerwear FW18/19 Preview
Retail Buyers Guide: Staff Sales Handbook: Women's Outerwear 2018/19
Catagory: Women's Outerwear
Brand: Mons Royale
What's the overall theme behind next year's outerwear?
Ethical Innovation.
Mons Royale merino wool is a natural product that performs better than its man-made counterparts. Renewable (the sheep grows its fleece annually) and biodegradable, it's a great choice for both performance and the environment.
To ensure that the wool we use is produced with respect for the welfare of the animals that grow the wool and the environment, we are pleased to announce our partnership with ZQ Merino.
ZQ Merino represents the world's most rigorous on-farm standards for quality, animal welfare and health, environmental, economic and social values. ZQ Merino is only sourced from accredited farmers who meet these stringent requirements and are regularly audited to ensure their adherence.
From which big trends do you take your inspiration? And which other brands, designers, artists or influencers do you follow who shape the style of your brand?
The broad activewear movement has definitely been influential, but coming from the very bottom of the world, we tend to find we have a pretty unique set of influences on us. We've just set up a new European HQ in Innsbruck and there's definitely an element coming from that cultural hub right in the heart of the alps that's coming through. There's a lifestyle right there that's focused on mountain life and yet it's genuinely a city, with all of the cultural impacts that has.
What are the three most important products in next year's range? Why? Please tell us about them.
Approach Hood
A technical merino blend mid-layer that has your back in the backcountry. Lightweight and low profile but with an exceptional warmth to weight ratio, the Approach fits like a glove under a shell.
Olympus 3.0 LS
Our warmest base layer is an instant cold-weather classic. The slim-fitting Olympus 3.0 is rendered in heavyweight merino with a high crew neck to keep you warm and uses mesh panels to keep you ventilated, no matter how hard you charge.
Yotei BF Powder Hood
Ride hard in this relaxed fit hoody. With a powder-perfect SCUBA style hood, a high neck for storm protection and plenty of room for layering it's a performance garment you can hang loose in.
What percentage of your outerwear is sold online vs instore, both by yourselves and your retailers? What's the best way to connect with customers who buy via these different channels?90% of our sales are generated through our exceptional group of stores and retailers. Although customers can connect and transact with Mons Royale both online and in store, we consistently tell both our brand and product story through our digital channels and that of our retailers. What we do within these channels (Instagram/Facebook/monsroyale.com) is to bring to life the role that we play in a vibrant, fulfilling, multi-activity lifestyle. We bring into our fold athletes, ambassadors and Mons fans who assert (sometimes more loudly than we do) their passion for the great outdoors and Mons Royale's place in that environment. The engagement and stoke levels of Mons fans and professional athletes is something of a driving force for the design team at the office in Wanaka, New Zealand. In our home markets, we're seeing a trend toward more online purchases and a strong trend toward mobile.
Are your price points going up or down? Where does this pressure come from?
Our price point has been static. Our wool buying approach helps us ride out some of the fluctuations in the price of the raw material.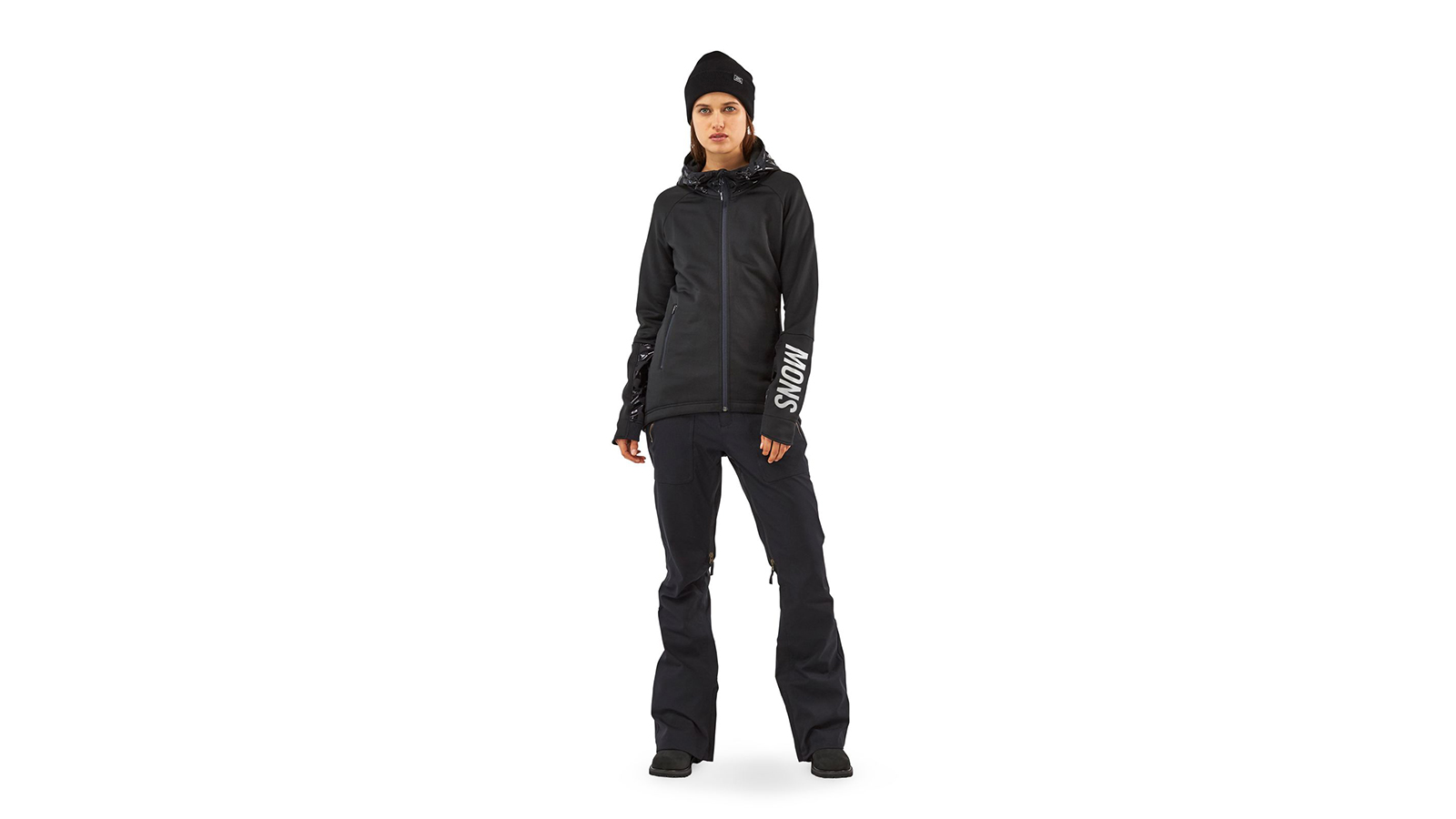 What new fits/silhouettes are coming next year?
MTN-X
We've seen an increase in fans using specialized garments prior to the snow season to get ready for winter. Merino wool is the perfect fibre to wear through the temperature fluctuating transition between seasons. The heat regulating the ability of merino means that you're dressed perfectly come rain or shine.
The MTN X capsule harnesses these inherent merino capabilities in designs intentioned for trail running and the mountain gym. The MTN X range has various styles featuring a relaxed silhouette and lightly draping fabric that perfectly carries Mons fans from summer through to winter. This versatile capsule enables our retailers to make sales even before the snow has arrived. The MTN X range fit is loose for layering when it's cold or running as a lighter t-shirt before the mercury drops.
What's new in colours/prints?
Monochrome stripes were featured strongly through AW16 and this winter, they're having a renaissance. Check out The Monsie's updated and yet timeless black and white stripes.
VIVA LA SNOW MONS is our irreverent new graphic looping through the Yotei base layers and the Viva Tees and Tanks. This is not an ill-timed joke about global warming but a splash of colour referencing a piece of our company history. When CEO and Founder Hamish Acland named his merino base layer brand Mons Royale, he did not initially realise that if you wrote MONS upside down, it spells snow – much to the delight of his graphic designer!
The Mountain Shirt is featured in a rich oily blue and Tropicana plaid, this is not your average arborists colour scheme but girl, it looks good on you.
Polka dots and spots in beautiful hues of grey, coral and blue freshen up our accessories range.
Our Mons Tech Cushion Sock might mean business with an engineered fit, but the new Aztec and snowflake prints will have you living in these beauties with or without snowboard boots.
Reflective detailing throughout Bella, MTN X & Decade capsules ensure that you can kick-butt at cross training (or table dancing) at all hours of the day and night.
The Camo featured on the Decade is a strong look that channels a stealth steeze for the mean streets.
FW18 is bright and bold and yet uses natural hues throughout.