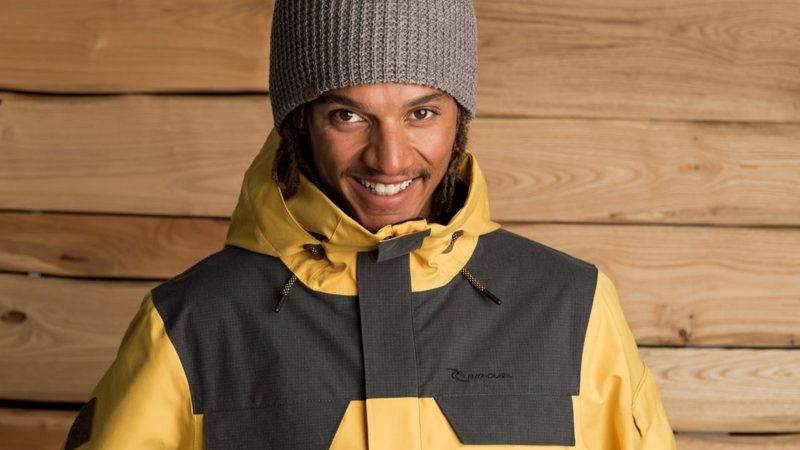 Rip Curl Men's Outerwear FW18/19 Preview
Retail Buyers Guide: Staff Sales Handbook: Men's Outerwear 2018/19
CATEGORY: MEN'S OUTERWEAR
BRAND: RIP CURL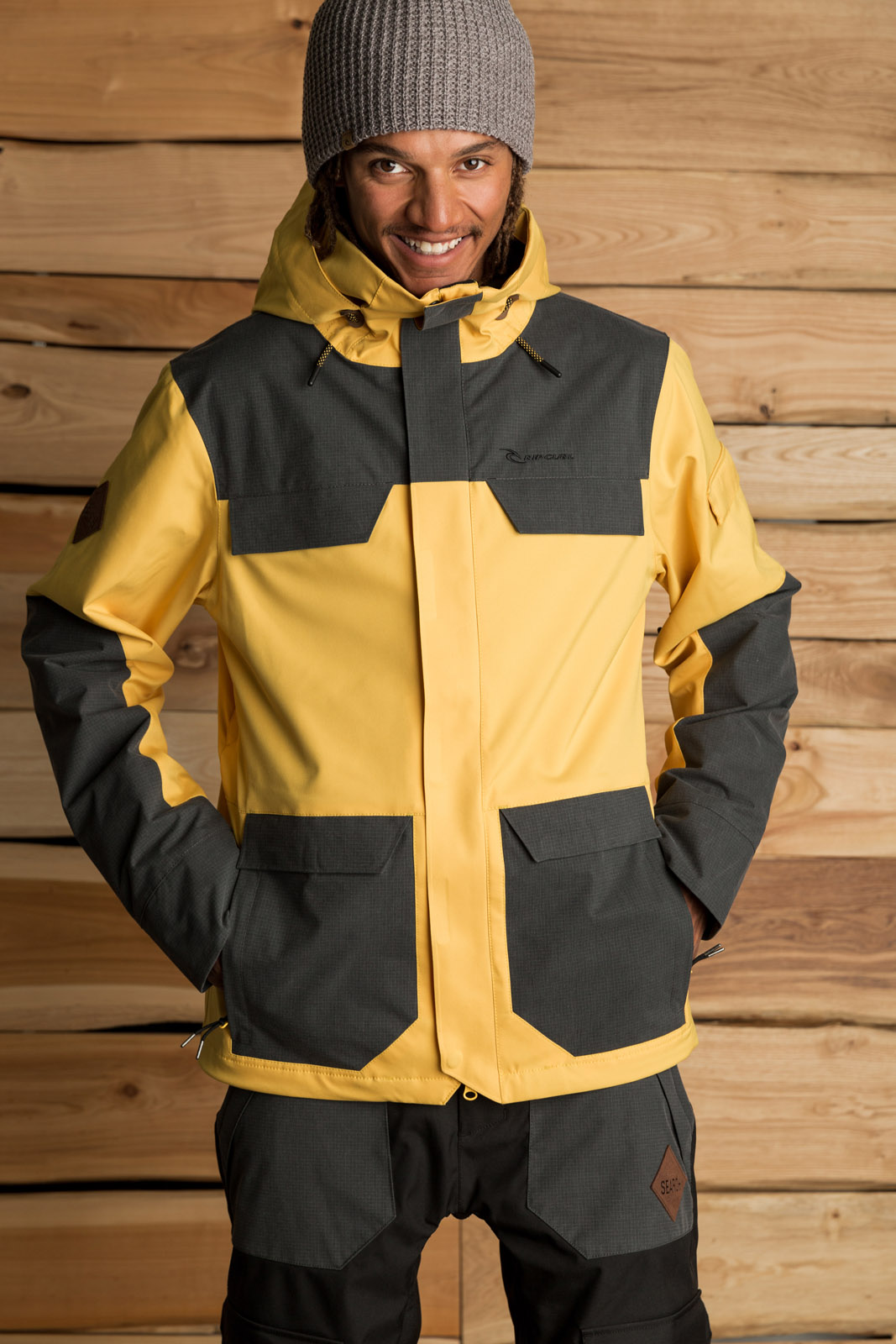 What's the overall theme behind next year's outerwear?
The theme for next year is The Playground: Thanks to our SEARCH SERIES clothing, we'll reduce our impact on the environment and still be able to handle any weather condition.
From which big trends do you take your inspiration? And which other brands, designers, artists or influencers do you follow who shape the style of your brand?
Our team riders are our best influence. From surfers to snowboarders and skiers, we get inspired from their journey on The Search all over the world: the mountains, the waves, the landscapes.
When it comes to Mountainwear design, we look up to our wetsuit technology to improve comfort and performance of our garments, and we spend time in the mountains, mostly in the Alps with Sam Favret and the crew, to better understand their need in the high mountains. They are fully part of their environment and we want our garments to help them perform better while taking care of the playground.
Designers Lionel Hachemi (HMI design), based in Chamonix, and Alex Warburton (The Design Agregate) from BC Canada, influenced us most. Last and not least, we're having fun.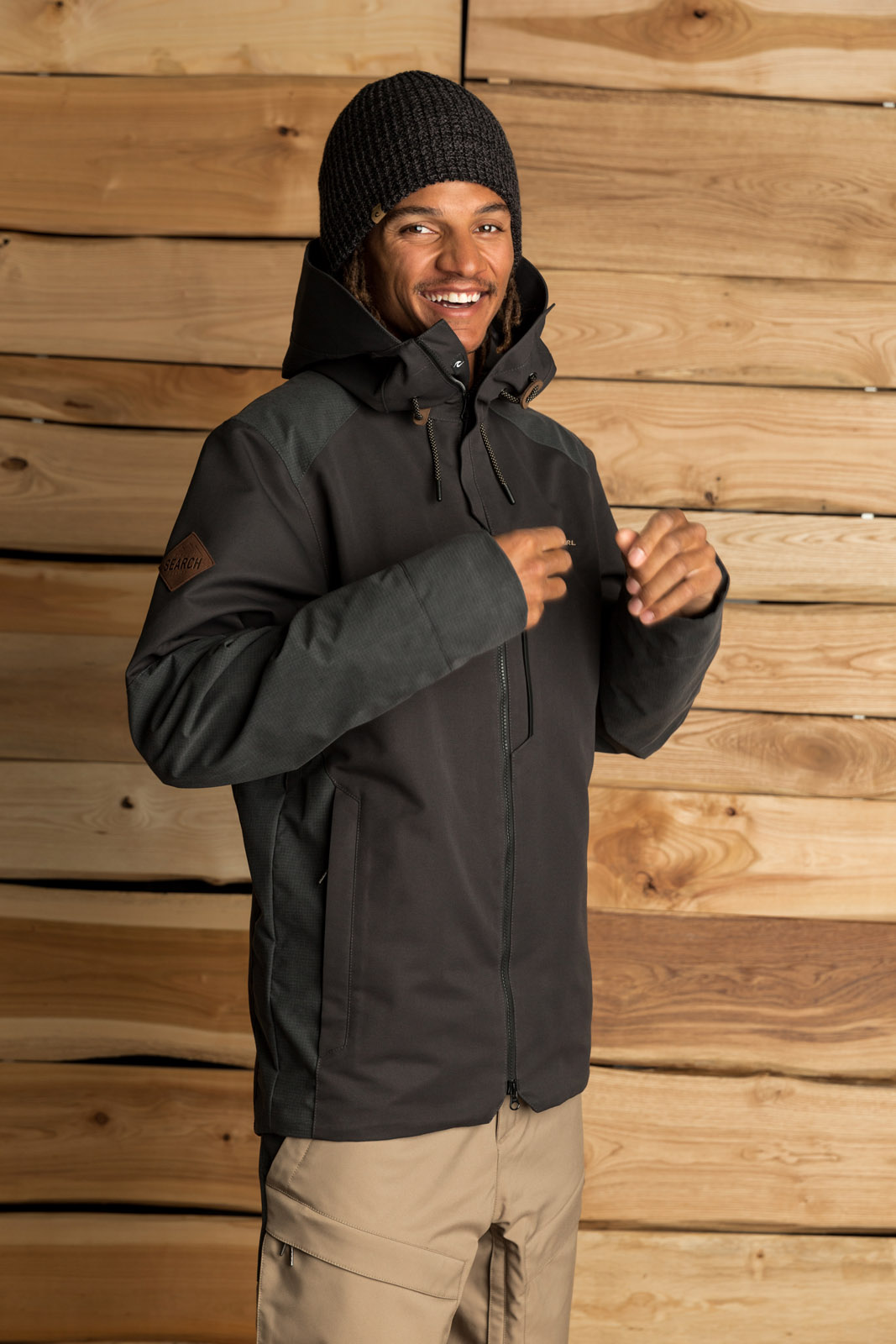 KEY PRODUCT FOCUS:
What are the three most important products in next year's range? Why? Please tell us about them.
Pro Gum Jacket: Designed in Chamonix by Lionel Hachemi (HMI), It's the most technical jacket of the range. It uses the best technologies to keep you dry while being super-stretch.37.5 technology used on our membrane allows outstanding waterproof and breathable performances.(30K/40K)
Search Jacket: Updated from previous year, we've improved durability by picking stronger fabrics (more dense) and we're now using a 2 layer construction instead of 3L, for a softer hand-feel and a more competitive retail price. We've kept the simpleness of the design and fit that works so well as well as earthy colors to better integrate our playgrounds. Fabrics are Blue Sign, PFC free and we use recycled polyester in order to reduce the impact of our range on the environment.
PowPow Jkt: Design was updated by HMI to better match the snowboarding trend and improve the construction to make features more efficient: pocket position, hood construction, fit. It belongs to the Search Series, our durable and eco-friendly segment.
What percentage of your outerwear is sold online vs instore, both by yourselves and your retailers? What's the best way to connect with customers who buy via these different channels?
Around 15% of our sales are made by E-stores, some field accounts have their own web-store to promote and sell products. Online marketing (social media) and Team (movies, web-post) is the best way to connect with these customers.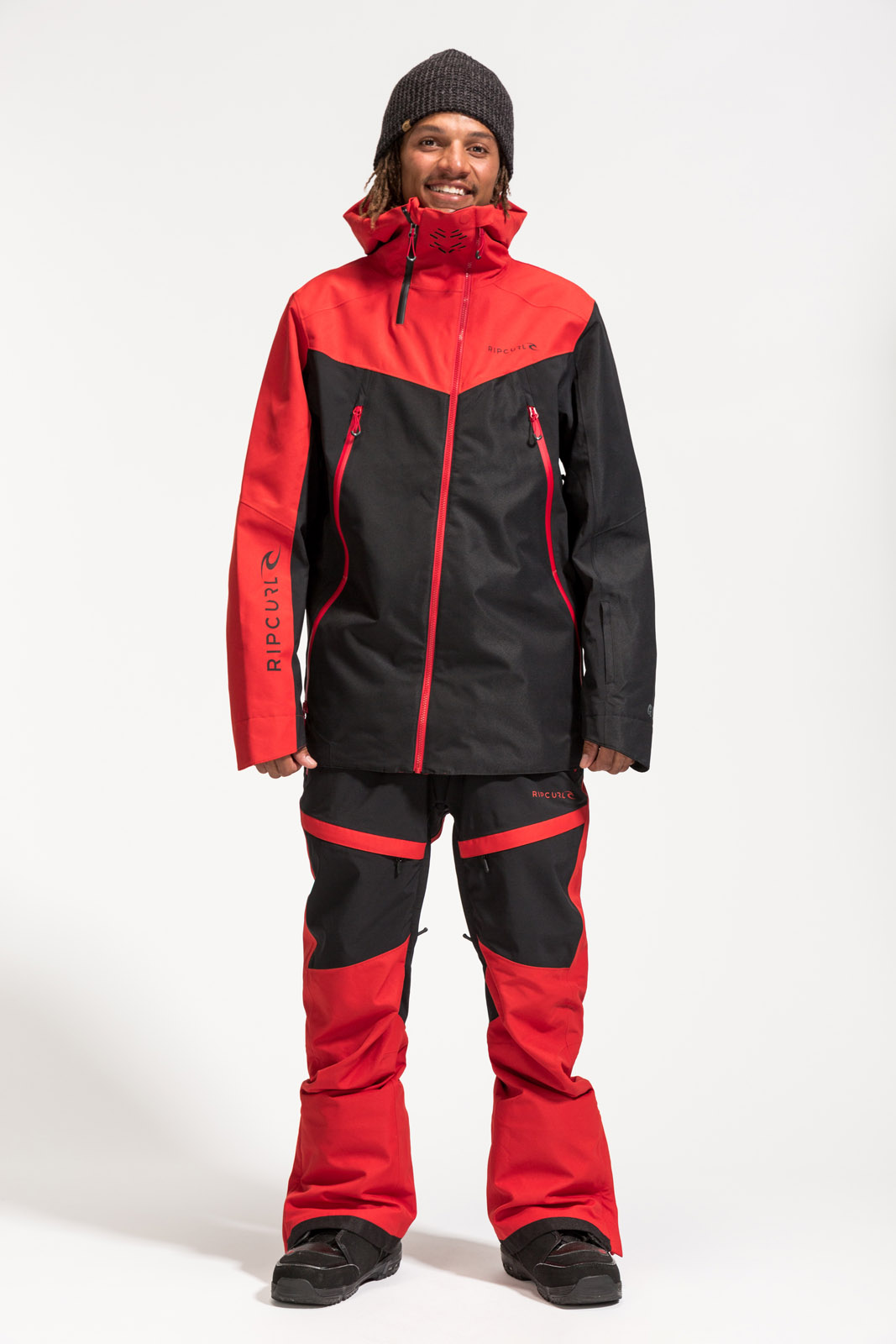 What new fits / silhouettes are coming next year?
We have a new "Freeride" fit for our pants (modern slouch), and our Engineered fit is used on more products (slightly longer while still fitted).
What's new in colors / prints?
Search Series colors and prints are inspired by Nature. Elmwood is a light brown, almost beige that reminds us a clear wooden piece, our black is nice and deep, Cypress green is taken from the pine and Spicy mustard is the nicest autumn leaf yellow we picked.
Here's the place to talk about fabrics, features and technical innovations. Here we're principally interested in *NEW* technical stories that you haven't offered to retailers previously.
Durable construction has been clearly improved with Rip-stop patches on critical spots, such as shoulder, sides, forearms and bottom legs. It gives both a trendy look and guaranties durability in time (especially against friction). The new Storm Hood on the Search jacket has been designed to become a high strong collar when folded so it protects the rider from the elements while still allowing all moves.
Any has-been trends that your brand is moving away from?
We're moving away from big bulky fits.
What are your top marketing stories for next season? This will help us to put some focus in the right place.
Marketing stories for the Search series is "HIGH PRODUCT DURABILITY, LOW ENVIRONMENT IMPACT".
For our Gum Series: "ULTIMATE STRETCH STAYS DRY"
BASE LAYER FOCUS: Do you do baselayers? What's happening here, what's your base layer strategy next year? Please let us know your tech innovations, materials, colours and pricepoints.
We have a new Polartec mid-layer tall hoody (€79) made with Polartec Thermal Pro materials, that is both quick-drying, warm and trendy. We also chose to replace our puffer's down padding with 37.5 new padding generation.(100% synthetic with outstanding warmth and breathability performance), retail for €159.