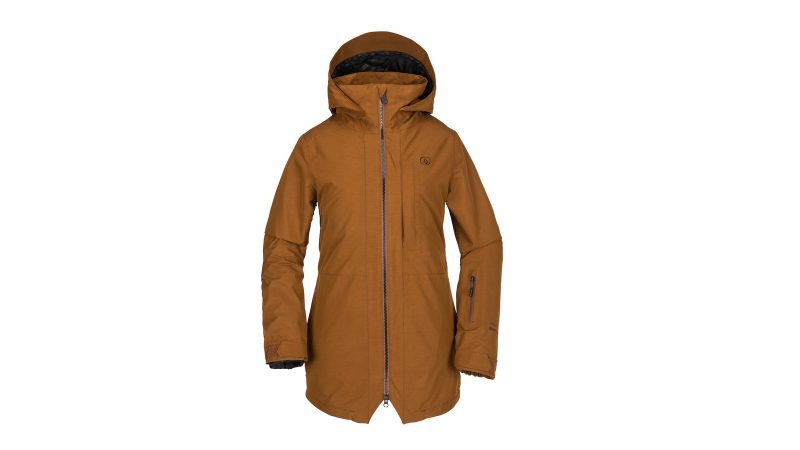 Volcom Women's Outerwear FW18/19 Preview
Retail Buyers Guide: Staff Sales Handbook: Women's Outerwear 2018/19
Catagory: Women's Outerwear
Brand: Volcom Outerwear
Interviewee Melanie Foulon, Volcom SW France/Pyrenees Sales Rep
What's the overall theme behind next year's outerwear?
This line is built to perform with style and functionality both on and off the slopes with sobriety, innovation, comfort, and technicality across our entire range.
From which big trends do you take your inspiration? And which other brands, designers, artists or influencers do you follow who shape the style of your brand?
From Volcom team riders, their ideas and feedback are a crucial source of inspiration. Also from our expertise on the Volcom street/lifestyle apparel line.
What are the three most important products in next year's range? Why? Please tell us about them.
An obvious style is our best seller, the "Shadow Ins jacket", offering mountain-to-city versatile style.
Another one is our B4BC collaboration jacket the " Leda Gore jacket" in ROS colourway and the story behind it. Then our flagship Gore WMNS Gore-Tex jacket, the "NYA TDS Gore-Tex jacket", comes with a totally revamped thermal defense system (TDS) inside and is hands down the no 1 zero-compromise Guide Technology jacket on the market for girls (Zip Tech, Face Tech, TDS, Pressure point Insulation Hand Gaiters to name but a few) One last item that definitely deserves a mention is our "Elm Gore Bib Overall". This one you just have to see and try on.
What percentage of your outerwear is sold online vs instore, both by yourselves and your retailers? What's the best way to connect with customers who buy via these different channels?
In modern times, a substantial part of our business is done online. We connect with the audience through social media channels and create specific assets for online like the Zip Tech and Face Tech videos.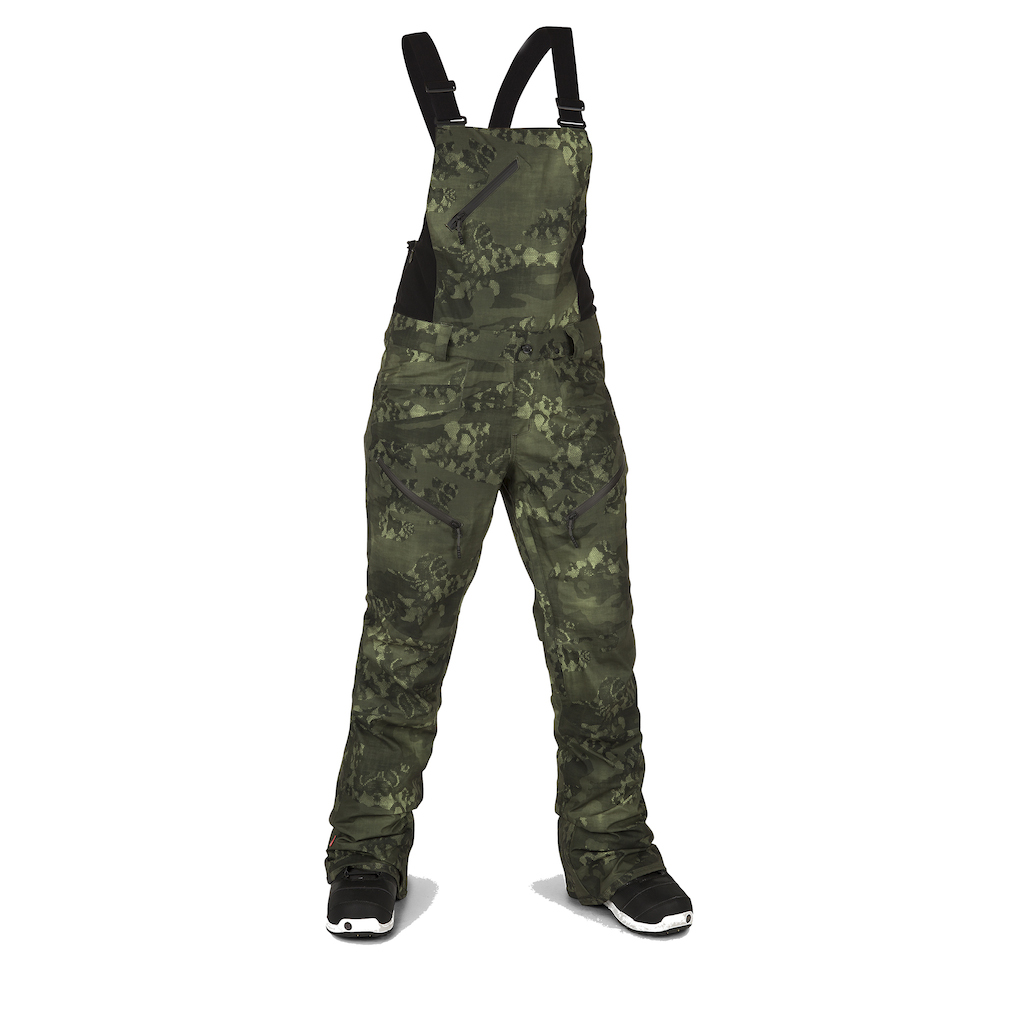 Are your price points going up or down? Where does this pressure come from?
This year, we have a wider range of bright entry-level styles than ever before with the Winrose Insulated Jkt at 180€. We also expend our Gore_Tex offer with 6 styles starting at 320 € with the Fern insulated Gore jkt and globally went down on prices on the most technical jackets. We clearly see that our sell-out on GPT (guide proven technology) line using Gore-Tex and all the Volcom innovations (TDS, Face tech, Zip tech, Stretch fabrics) is growing all across the globe.
What new fits/silhouettes are coming next year?
Volcom Women has a great new designer who provides us with a fit called "VS10": super Functional and Femimin, plus tons of improvements and nice details here and there in the line
We kept our "Long EQS" fit: the most feminine silhouette and our "Boyfriend" fit: Our looser fit
Our bottom line fits so well any women, tried & tested, industry-benchmark six fits, from the most athletic to the skinniest fit.
What's new in colours/prints?
Pastel Pink, Electric Blue and Iridiscent Magenta (IRM) are the 3 colours we are very excited about as well as coloured false-furs.
Tie-dyes, floral, and camouflage prints continue to be strong.
Volcom gloves and mittens' colours and prints match the whole line!
Here's the place to talk about fabrics, features and technical innovations. Here we're principally interested in *NEW* technical stories that you haven't offered to retailers previously.
An all-new TDS in Womens in our NYA jacket in two colourways, it will be my personal choice for next year, after 20 years of snowboarding, it's the best and most complete jacket for women I've ever seen on the market. We have more 3-in-1 styles than ever!
VOLCOM SUSTAINABILITY
We use reprieve recycled fabrics in a lot of styles which is new
and keep going with the blue sign certification on GPT line
You don't want a stretch jacket with a non-stretch lining insulation, do you? Here is the solution our "3D Stretch Gore jacket", stretch fabric + stretch membrane + stretch lining in PrimaLoft gold insulation! boom! unrestricted flexibility and range of movement that snowboarding demands. There is a surprise on the new "Elm Gore Bib Overall", you will love it!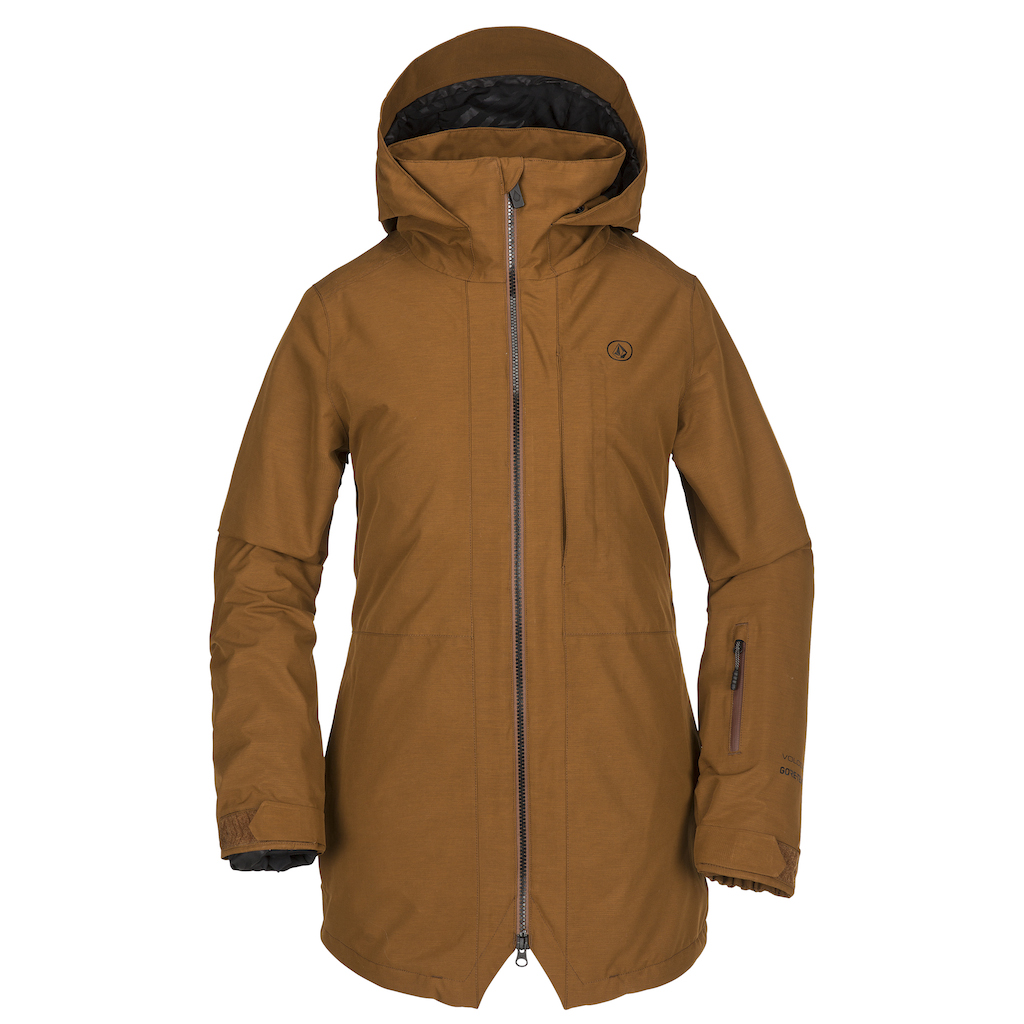 Any has-been trends that your brand is moving away from?
All our outerwear has a minimum of 10k waterproof and 10K breathability rating, we don't do compromises on quality and functionality.
What are your top marketing stories for next season? This will help us to put some focus in the right place.
Continuing our long-standing partnership with the Boarding for Breast Cancer Foundation (B4BC),which began in 2008, Volcom is proud to support B4BC's important breast cancer awareness and education effort with 3 styles next year "Costus fleece" in PNK, the "Leda Gore-Tex Jacket" in ROS and the "Westland ins jkt" in PNK.
GPT (Guide Proven Technology) developed in close collaboration with the guides of Baldface Resort.
Last but not least, Hailey Langland, X-Games champ and serious 5-Ring Circus top podium contender joins the team.