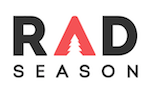 RAD Season's Partnership With Stay 22
Rad Season has recently partnered with Stay 22 giving them a user friendly accommodation booking system. With 60,000 page visits per month they are quickly becoming one of the top places to book your next action sport festival or event.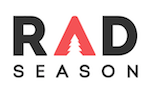 Press Release: Sydney, Aus. Tuesday, September 4,  2018 – Rad Season recently announced their partnership with Stay22 after integrating their versatile accommodation map onto all event-based pages. The unique site has become the world's first website to combine all action sports and adventure event information under one location. You can now book Airbnb's as well as hotels across the Rad Season global events platform.
Rad Season recently extended their site to feature personalized filters based on any event around the globe. Their refined approach has created a seamless process for major event bookings backed by regional categories. "We showcase events in 87 countries today and will continue to grow our coverage and scope of the best action sports, adventure events and music festivals from around the world," says Oli Russell-Cowan, Founder of Rad Season.
In addition, trip reservations can now be made with the ease of just a few clicks. Users are presented with the most cost-efficient services ranging from flights, car rentals, hotels and now Airbnb's most affordable lodging accommodations. "We are pleased to expand on our accommodation solutions across the Rad Season events platform. Now people can book Airbnb's as well as a variety of hotels close to the event and festival venue locations", said Russell-Cowan.
The action sports and adventure site has gained a strategic advantage over traditional directories after its new-found partnership with Stay22. The company compliments Rad with cross platform exposure providing a user-friendly widget for easy travel booking. "We are delighted to partner up with Rad Season, a leader in discovering the world's best sports and festival events. By empowering event-goers to find everything in one place, you allow a smooth and quick experience in deciding which event to attend," said Andrew Lockhead CEO of Stay22.
In addition, visitors to Rad can explore fresh and exciting content under the "Magazine" section where all of the latest news in the action sports and adventure industries is backed by over 100 worldwide contributors. Find inspiring interviews, quirky event announcements and promotional giveaways in the intuitive categorized search bar.
Rad Season has quadrupled their audience to over 60,000 visitors per month. The site is currently looking to partner with brands on content marketing campaigns such as airlines, accomodations, drink companies, tour operators and more that are targeting the action sports and adventure market.
Rad's coined phrase "it's always the season somewhere" holds true to the endless amount of covered events. Whether you are a music festival head, a winter-sport adrenaline junkie, or world traveler looking to add a notch to your bucket list, Rad Season has it covered.
Discover the best of action sports and adventure events, travel and connect with others. For more information go to https://radseason.com/