elooa's Snow Break Surf Camp Presented By Blue Tomato & Creapure
elooa hosted the Snow Break Surf Camp in Seignosse, France following the end to their winter season. elooa took 25 participants in, al staying at brand new surf cabanas to enjoy a week of surfing and activities with some like minded people.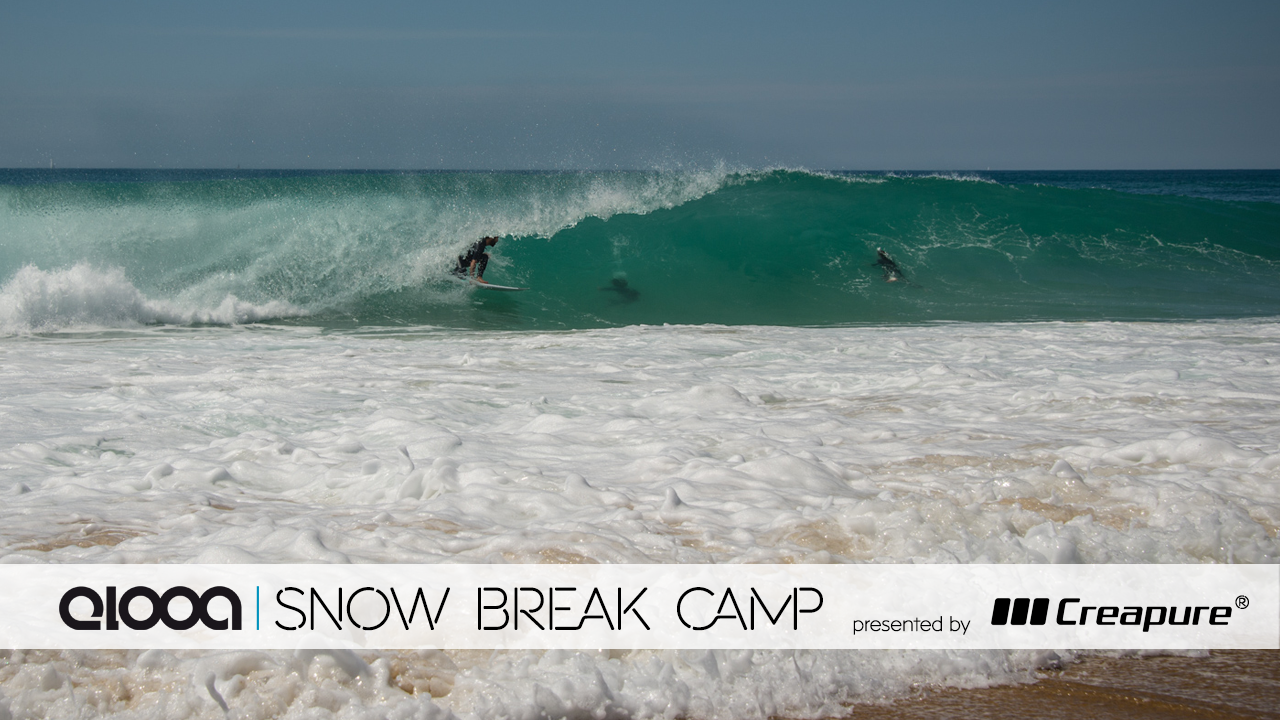 Press Release: elooa SNOW BREAK SURF CAMP presented by Blue Tomato & Creapure – Holiday Season in France!
In June we went to the annual elooa SNOW BREAK CAMP presented by Blue Tomato and Creapure to Seignosse in France. After our Camp Good Times and the conclusion of our winter season, there were two weeks of surfing by the sea with a total of 25 participants on the program. In Hossegor-Seignosse, we took the time out of snowboarding, relaxed on the sea, surfed great waves and had a lot of fun.
Best surf conditions and temperatures up to 30 degrees made for a good mood and a great surf vacation. All stayed in brand new Surf Cabanas at the elooa Camp Ground at the 4 star campsite. The surf school and the next surf spot were only 600m away, so the holiday could be enjoyed to the fullest. In addition to several surf sessions daily, the pool was relaxed, we played together mini golf or drove to the nearby skate park. There were also shopping trips to San Sebastien in Spain and the Outlet in Hossegor. In the evening there was a great atmosphere and with a delicious BBQ the day was always concluded with tired arms and funny surf stories.
In addition to numerous adult participants, we were also able to welcome numerous families with children this year. For the surfing kids the campsite was perfect for playing and the waves were great for beginners. See yourself the pictures.
We look forward to all the other elooa surf & wakeboard camps of the summer in July and September an we are fully in the planning for the upcoming winter season. All new Camps & Adventures will be available from 1.9.2019 on www.elooa.com!