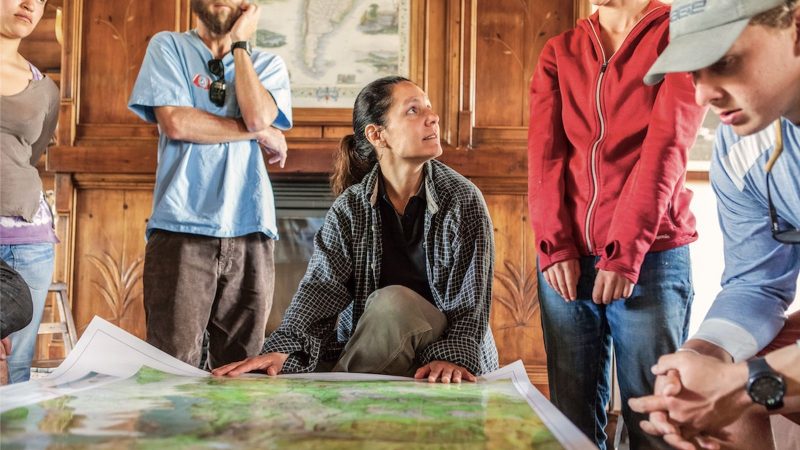 Patagonia Rolls Out Action Works Platform In Europe
Patagonia is bringing its Action Works platform to Europe as they ramp up their efforts to tackle the global climate crisis. The platform will help customers connect with local environmental charities, volunteer skills, sign petitions and discover local events. 
PRESS RELEASE: Patagonia Action Works supports environmental activism by connecting people to local grassroots organisations in the UK, across Europe and the US
Through the online platform, users can volunteer skills and time, sign petitions, discover local events and donate money to nearby causes
Environmental non-profits on the platform are from across UK and Ireland including; Extinction Rebellion, Save Our Rivers, Friends of the Earth, Surfers Against Sewage and Rewilding Britain
Today [Wednesday 25th September] outdoor company Patagonia launches Patagonia Action Works in the UK, a digital platform that connects its community with local grassroots organisations working to save the planet.
The Europe-wide launch follows the huge success of the platform in North America, where it has seen half a million people take action to support environmental issues, and enabled users to volunteer time and skills, join events, sign petitions and donate to conservation causes.
It comes at a time of unprecedented environmental threats and an increasing demand from the UK public, politicians and businesses, for urgent action to address the climate crisis. The recent climate movements in Europe and the UK have demonstrated growing urgency to protect the planet, something that Patagonia Action Works facilitates by connecting people with purpose-driven organisations to mobilise collective action.
The online community-based platform is the next chapter in Patagonia's 45-year history of activism, and giving programme, 1% for the Planet, a global movement created by Patagonia founder, Yvon Chouinard and conservationist Craig Mathews. The Company's support of grassroots environmental organisations around the world has totalled over $100 million and has reached thousands of groups. Many of the not-for-profits operate with limited resources, and through Patagonia Action Works, the company aims to make these groups more effective and powerful than ever before.
Patagonia Action Works will highlight and support the work of NGOs facing the most pressing environmental challenges. Mihela Hladin Wolfe, Patagonia's Director of Environmental Initiatives, EMEA, says, "We've lost faith in world leaders to act on the climate crisis in time. The public want to know what they can do, and this platform allows them to take action, in the communities where they live. Patagonia Action Works enables people to fight for the issues they are passionate about."
Dan Yates, founding member of Save Our Rivers, a UK NGO on the platform, says "This platform is going to be revolutionary for us. It has built a bridge between us and the community that we have never had before. Patagonia Action Works enables people to have a voice and the power to act. With the backing of more local residents, our organisation is going to achieve so much more".
Patagonia has a history of supporting environmental activism in Europe including two recent campaigns Save the Blue Heart of Europe and Artifishal to protect wild rivers and wild fish populations. The company gained world headlines in 2017 for filing a lawsuit against the President of the United States of America, Donald Trump, for illegally reducing the size of two National Monuments.