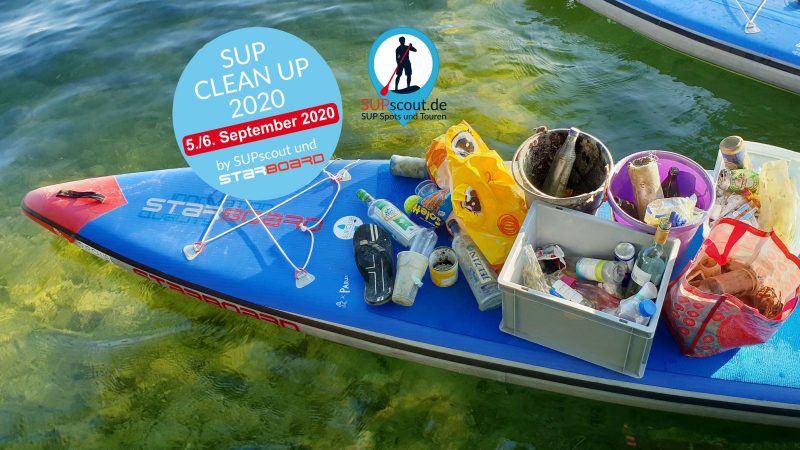 Nationwide SUP Clean Up Across Germany This Weekend, Sept 5-6
This weekend, September 5 – 6, SUPscout and Starboard SUP are coordinating a nationwide effort to clean up the lakes, rivers and beaches of Germany. Check the list of meeting points for your local SUP spot, or if there's not a point nearby get in touch and register. 
SUPscout and Starboard SUP's nationwide clean up event has returned after a successful first year in 2019. Across Germany, all SUP stations are invited to sign up and encourage their paddlers join the clean up effort. Private paddlers and anyone else that wants to help are also invited.
Many of the sites provide rubbish bags, however it would be wise to bring your own bags as stock may be limited; some sites will also provide SUP boards free for the clean up event- double check with the organiser of the location you're planning to attend to find out event times, what to bring and where to meet.
Get involved and get sharing on the socials- get as many people involved as possible. If everyone works together, removing rubbish from German waters will seem just that bit easier.
Facebook event: https://www.facebook.com/events/583863152279973/?event_time_id=583863155613306
Hashtags:
#SUPcleanup #Starboardbluelife #SUPcleanupGER  #SUPersauber #worldoceansday