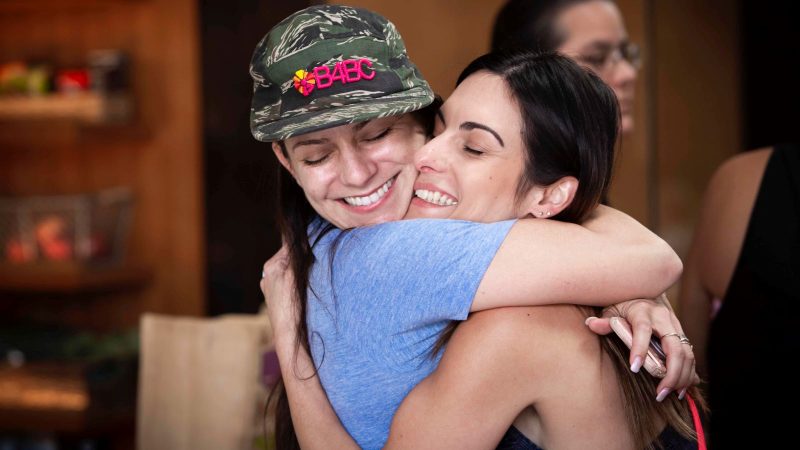 B4BC Wellness Series Presented By Suja Organic During Breast Cancer Awareness Month
During Breast Cancer Awareness month, the team at Boarding for Breast Cancer (B4BC) are putting on an online series – 'Chasing Sunshine Wellness' – that aims to bring together those affected by breast cancer to provide education, survivor stories and support- to make those on their breast cancer journey feel slightly less alone.

Boarding for Breast Cancer (B4BC) to Host First Virtual 'Chasing Sunshine Wellness' Series Presented by Suja Organic in October 2020
Registration Now Open for Integrated Health Education Series Focused on healing from and prevention of Breast Cancer, Featuring Internationally Acclaimed Doctors, Healers, and Facilitators
Boarding for Breast Cancer (B4BC), a 501(c)3 non-profit foundation providing breast cancer education, prevention and survivor support programs for young people, is hosting its first ever virtual wellness series on October 10, 17 and 24 during Breast Cancer Awareness month. Registration is now open and available on Eventbrite and tickets are free with a suggested $50 donation to B4BC.
B4BC's Chasing Sunshine Virtual Wellness Series Presented by Suja Organic will provide participants from across the globe with insights from some of the most forward-thinking, educated, and inspiring doctors, healers, teachers, and therapists, who specialise in cancer and supportive therapies. Spread across Breast Cancer Awareness Month for maximum impact, the series will feature three select sessions, each at three to four hours in length. Women who are managing breast cancer pre, during, and post care, as well as anyone (women, men, and gender non-transforming) who are interested in learning more are welcome to register.
"Our goal is to connect with hundreds of women from all over the world who are managing breast cancer diagnoses, treatments, and more" said B4BC President and co-founder Lisa Hudson. "For the first time, the virtual series will allow us to target a global audience reaching anyone that is inspired by our wellness series and wants to learn more about the topics we are offering."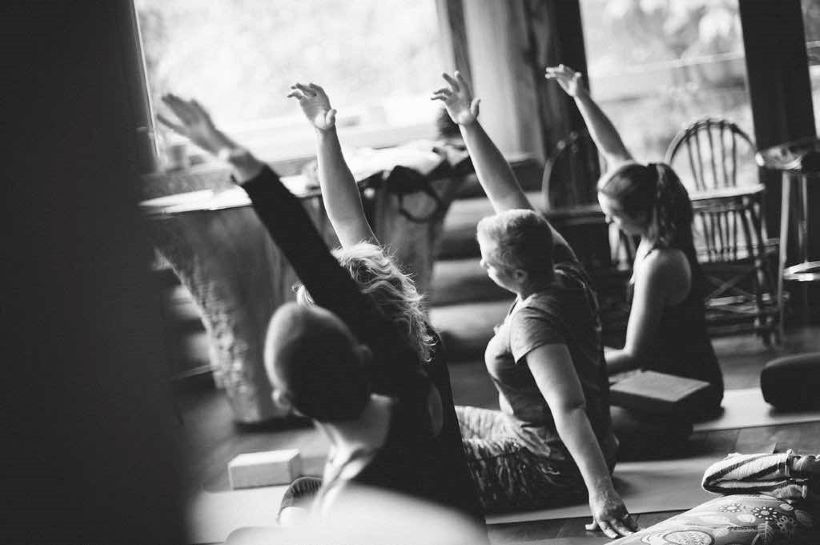 The Chasing Sunshine Virtual Wellness Series Presented by Suja Organic will be hosted by Megan Pischke – Wellness Director at B4BC, whose own breast cancer journey, documented in the documentary film Chasing Sunshine, inspired the holistic approach for the wellness series. She will be joined by co-host and life coach, Kari Keating. EDGEsport, 'the sports channel for the future', will partner with B4BC to produce a highlight reel from the three wellness events to be featured on Friday, October 30, 2020. Available to view through TV, online and on-demand services, EDGEsport brings together the very best live events and premium content. Find your local service or provider or watch on Facebook and Instagram.
"The integrative part of this Wellness Series is incredibly important as it includes so much that is connected to our ability to heal, including emotional, physical, and mental well-being," said Pischke, breast cancer survivor and former professional snowboarder. "With our diverse program, our goal is to not only empower all who join us, but to provide knowledge, tools, and community connection that nurtures those going through breast cancer while on their path of self-discovery, healing and long-term survivorship."
The Chasing Sunshine Virtual Wellness Series Presented by Suja Organic will showcase educational insights and live experiences featuring healers and facilitators including:
Gurdev Parmar, ND, FABNO, Co-Founder & Medical Director of Integrated Health Clinic
Kendra Starr, DTCM – Doctor of Chinese Medicine
Kristin Rojas, MD, FACOG – Breast Surgical Oncologist and Gynecologic Surgeon
Biet Simkin, World renowned Spiritual Teacher, Creator of Guided by Biet Shadow Workshop
Tracy Lynn, 200 E-RYT, Body Explorer and Sound Healer
Gillian Adamo, Artisan of Vibrant Kitchen Delicacies
Kristin Bosteels, International Yoga Teacher and breast cancer survivor
Amber Kirk, Parasympathetic Pursuit
Pelin Thorogood, Co-founder and President of Wholistic Research and Education Foundation
Diana Martinez, MD Professor of Psychiatry at Columbia University Medical Center
Georgine Nanos, MD, MPH, Physician & CEO of Kind Health Group
The Chasing Sunshine Wellness Series is proudly presented in conjunction with our partners: Suja Organic, EDGEsport, Yeti, GoPro, Akai Life, Thrive Market, Svn Space, Transition Productions, The Jade House, and Wylde Company.
For sponsorship opportunities, contact Megan Pischke at Boarding For Breast Cancer (B4BC). For interview or photo requests contact Kim Dresser.