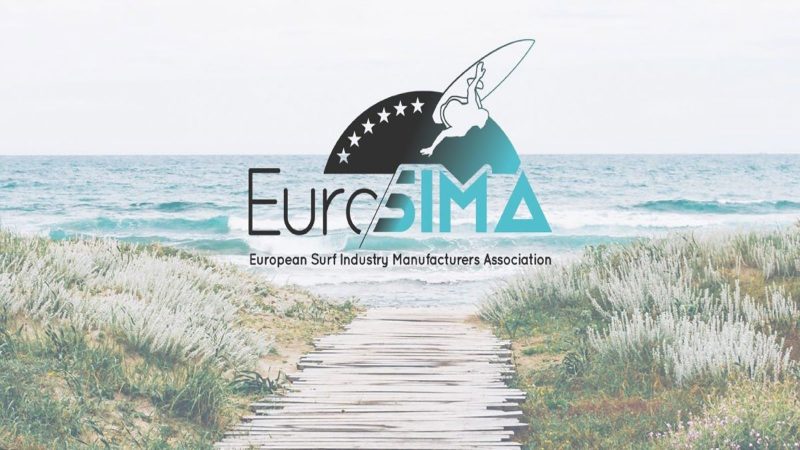 2020 EuroSIMA Surf Summit Goes Digital
The 19th edition of the EuroSIMA Surf Summit is heading online due to the safety concerns and the restrictions on events as a result of COVID. This year's event will start on October 1, as planned with the original event, however the conferences will be spread across multiple dates throughout October and November.
Press Release:
EUROSIMA SURF SUMMIT 2020: AN UNPRECEDENT EDITION
The annual surf business congress will be back for its 19th edition starting October 1. This year will offer an unprecedented edition, since it will take place online and spread out over several dates.
Initially expecting to hold the event at the Hossegor Casino on October 1 & 2, EUROSIMA had to reinvent the format for this year's upcoming Surf Summit congress in order to adapt to the current COVID crisis context.
The Action Sports professionals' association will maintain part of the program of conferences by offering them online over several dates in October and November.
This new edition of the Surf Summit will provide an opportunity to assess the state of the Action Sports market and our sports in general. It will also provide a chance to explore growth opportunities with key experts.
Free and open to all, these conferences will be participative and our experts will allocate time to interacting with viewers.
RESTARTING THE ECONOMY AND RESTARTING SPORTS IN THE POST-COVID CONTEXT: WHAT SUPPORT FOR OUR INDUSTRY?
THURSDAY OCTOBER 1, 2020 – 10.00 a.m. to 11.00 a.m.
The Covid-19 crisis has had major impacts on the Action Sports industry in France as well as on a global scale.
As summer comes to end, it is now time to take a look back and assess the situation. While the French have turned to sports overall and Action Sports in particular, the ecosystem has been shaken by the direct and indirect consequences of lockdown and social distancing regulations.
On October 1, EUROSIMA will draw a precise picture of the current economic situation in order to anticipate and foresee what the industry is to expect for 2021.
How can Action Sports companies fit in the France Relance plan? What benefits or measures are applicable to help them boost business and protect their employees? Environmental and digital transition, lowering production taxes, creating stronger equity, paying back state loans, social exemptions…
The choices about which concrete actions are to be implemented by companies will have a direct impact on how quickly and strong they return to a situation of profitable growth. Join us for the 2020 EUROSIMA Surf Summit to help your teams reach greater efficiency and flexibility.
Speakers: Jean-Louis Rodrigues (EUROSIMA President), Virgile Caillet (Delegate General Union Sport & Cycle), Frédéric Tain (Editor in chief sport-guide.com).
KEY TRENDS IN THE GLOBAL SWIMWEAR MARKET
FRIDAY OCTOBER 2, 2020 – 10.00 a.m. to 11.00 a.m.
The swimwear market is a constantly growing market with a very high development potential. EUROSIMA invited two swimwear specialists to discuss about the latest mutations in the French and European swimwear markets, find out about the key sourcing areas for these products, which combine technical elements with fashion, anticipate markets for export, decipher key trends in this sector in order to better master demand in terms of color, shape and design for the Summer 2021 collections by analyzing the innovation of the Sustainable offer as well as new purchasing behaviors.
Speakers: Ulyana Sukach (Sourcing and Retail Manager at the Federation of Knitted Fabrics, Lingerie & Swimwear), Vanessa Causse (Trend forecaster for Eurovet).
Stay tuned for the agenda of the future conferences, which will be posted online in the next few days.
To find out more:
https://www.eurosima.com/en/surf-summit/2020-edition/