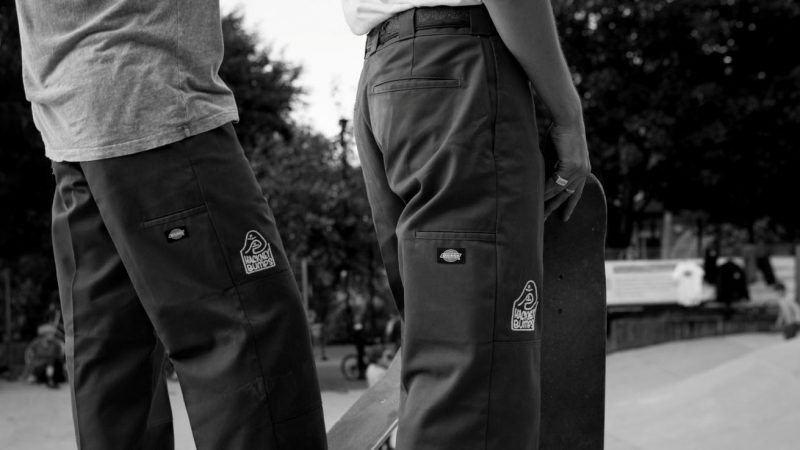 Limited Edition Collection From Dickies Life X Hackney Bumps Community Group
To raise money to continue their work renovating the Hackney Bumps skatepark, the Hackney Bumps Community Group has collaborated with Dickies Life on a limited-edition product line consisting of a tee, jacket and work trousers, all displaying the Hackney Bumps logo.
Press Release:
Dickies Life and the Hackney Bumps Community Group team up to release a limited-edition product collaboration to raise money for the regeneration of the historic skatepark
Dickies Life has collaborated with grassroots community project and skatepark, the Hackney Bumps Community Group to release a limited-edition men's and women's apparel collection that will see all proceeds go directly to Hackney Bumps to regenerate the skatepark and support their inclusive and diverse scene.
The Hackney Bumps is a truly unique space, built-in 1986 for BMX riders, its unusual design is no longer seen in today's modern skatepark builds. Over the decades it fell into disuse mainly because of its rough surface. In early 2019 the Hackney Bumps Community Group was established by local skaters Greg King and Nick Tombs to renovate the park. Soon after, skatepark designer, Daryl Noobs joined the team, proposing an uncommon but comparatively financially economical renovation technique, by polishing its rough surface with a hand grinder. The group were in talks with a major UK funding project when the COVID-19 virus hit, putting the project on hold. It was at this point that King and Tombs decided that they couldn't wait indefinitely for funding, unable to work due to the virus, they began polishing the park with two hand grinders, putting in five-hour shifts, five days a week. Word quickly spread, and a team of volunteers joined them.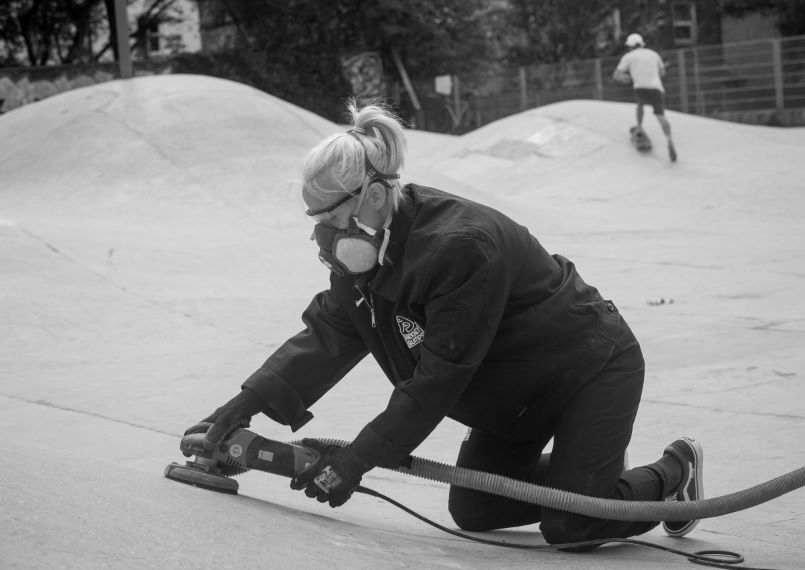 Following the completion of the first round of polishing, Noobs drew upon his professional park building background to install several DIY skate obstacles including a ledge, two quarter pipes and hip section with quarter pipe to fence. The additional obstacles were designed with the accessibility of beginners in mind.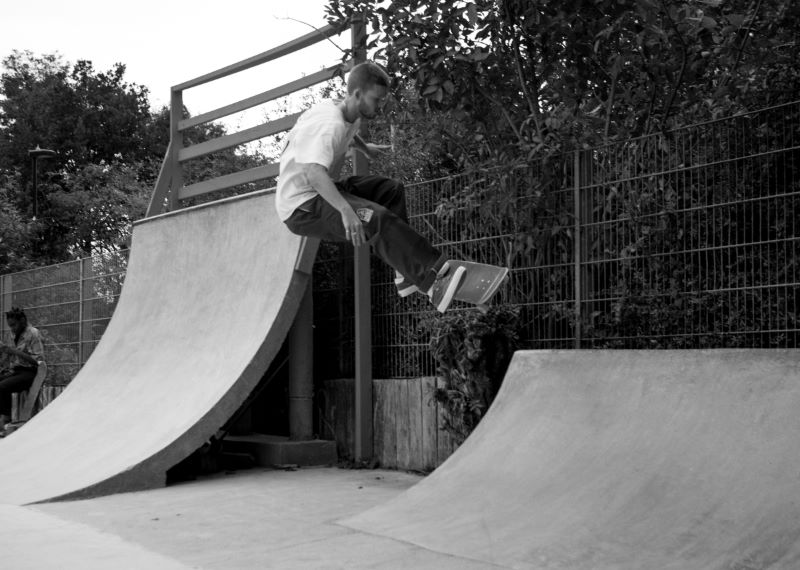 The Hackney Bumps Community Group has always championed community and inclusiveness since its inception; this has led to significant local support of the project. Much of this was support was established through the free skate lessons they provide, which have quickly become oversubscribed. Their community-centric approach and welcoming atmosphere has created an inclusive and diverse scene which is sadly often missing at other skateparks and skate spots.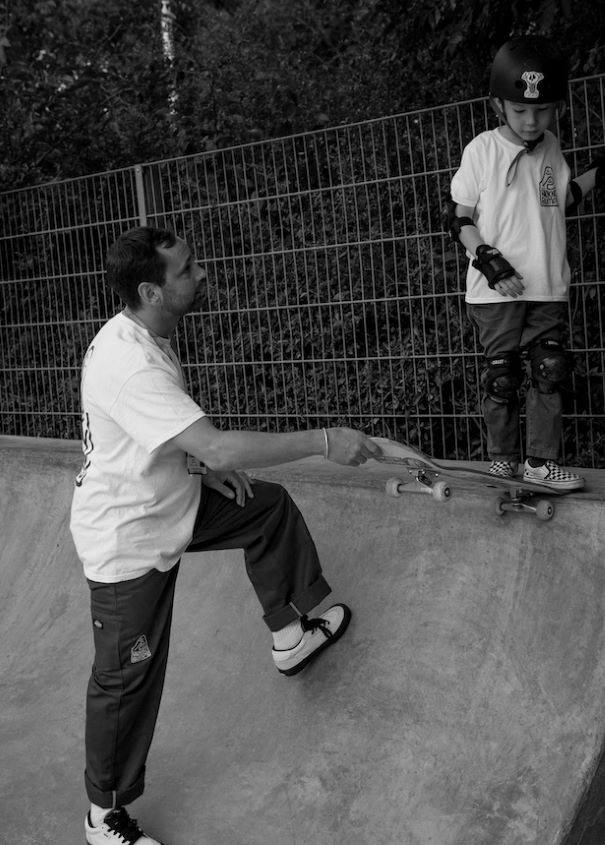 With no governmental support, the project was initially self-funded, they are currently trying to raise £30,000 via crowdfunding to pay for materials and a much needed second and third polish to protect it from the impending winter.
Dickies Life is very proud to provide its support, the DIY skate nature, community focus and inclusiveness of the project aligns with Dickies' core values. For nearly 100 years, Dickies has stood alongside generations of proud workers, equipping them with tough, durable workwear that has enabled them to shape their community and the world.
The limited-edition apparel collaboration includes Double Knee Work Pants, Elizaville Women's Work Pants and Lined Eisenhower Jacket, all emblazoned with an embroidery of the Hackney Bumps logo. The collection will be available from www.hackneybumps.co.uk on 30th September 2020.
The accompanying photography was shot by Greg Holland (greg.c.holland) and Kavita Babbar (@supertrampkav) and features Hackney Bumps' locals: Sam @sam.elstub, Kav @supertrampkav, Nick @tombstep, Kaitlene @justkaitlene, Sam C @samcharlton69, Viv @vduffye, Sol @sol_gregory_cundy, Solene @solenebiff, Dexter @dxr_hrsn, Soul @seriously_soul, Dei @deimantesprai, Annie @annie_alvins, Elliot @elliotcunningham, Dom @narco_mumm and more.