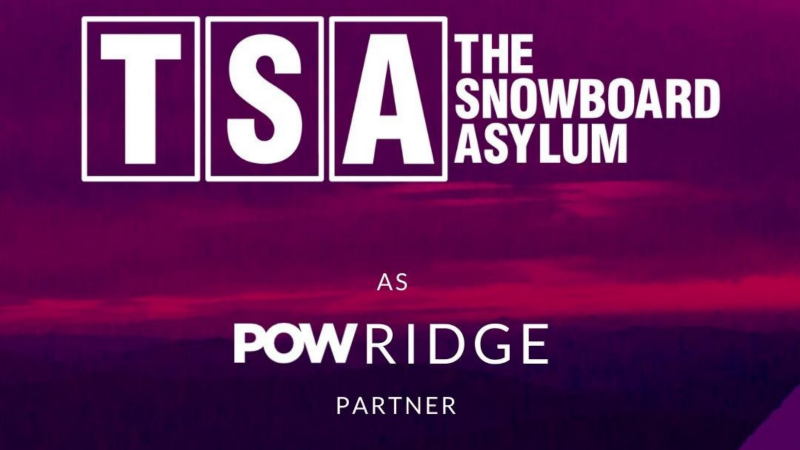 The Snowboard Asylum Becomes Official Protect Our Winters Partner
Protect Our Winters UK continues their POW Pledge initiative and has announced UK based snowboard retailer The Snowboard Asylum as an official Ridge Partner, who from today will donate 1% of their snowboard sales to Protect Our Winters.
PRESS RELEASE: The Snowboard Asylum is proud to announce it's official partnership with UK based NGO Protect Our Winters and pledges to donate 1% of snowboard sales to the charity.
As part of the partnership, TSA have committed to taking part in Carbon Literacy Training, a course accredited by the UN-recognised Carbon Literacy Project. The version TSA will take part in "is specifically created by POW UK for outdoor communities to give them an awareness of the carbon dioxide costs and impacts of relevant activities, and the ability and motivation to reduce emissions – on an individual, community and organisational basis." – Dominic Winter, Carbon Literacy Manager, Protect Our Winters UK
As a Ridge level partner, TSA will take part in a tiered approach to help POW UK with their mission to inspire and equip the outdoor industry, and it's communities to take positive action on climate breakdown and to accelerate the transition to a carbon-neutral society.
"To officially partner with POW UK feels critical at this time of accelerated climate change. Through a tiered approach of working with POW UK we'll be able to train our staff, implement positive company changes, inform our customers and fund the continuing work that POW UK do in striving for carbon neutrality" – TSA Marketing Manager, Chris Shannon