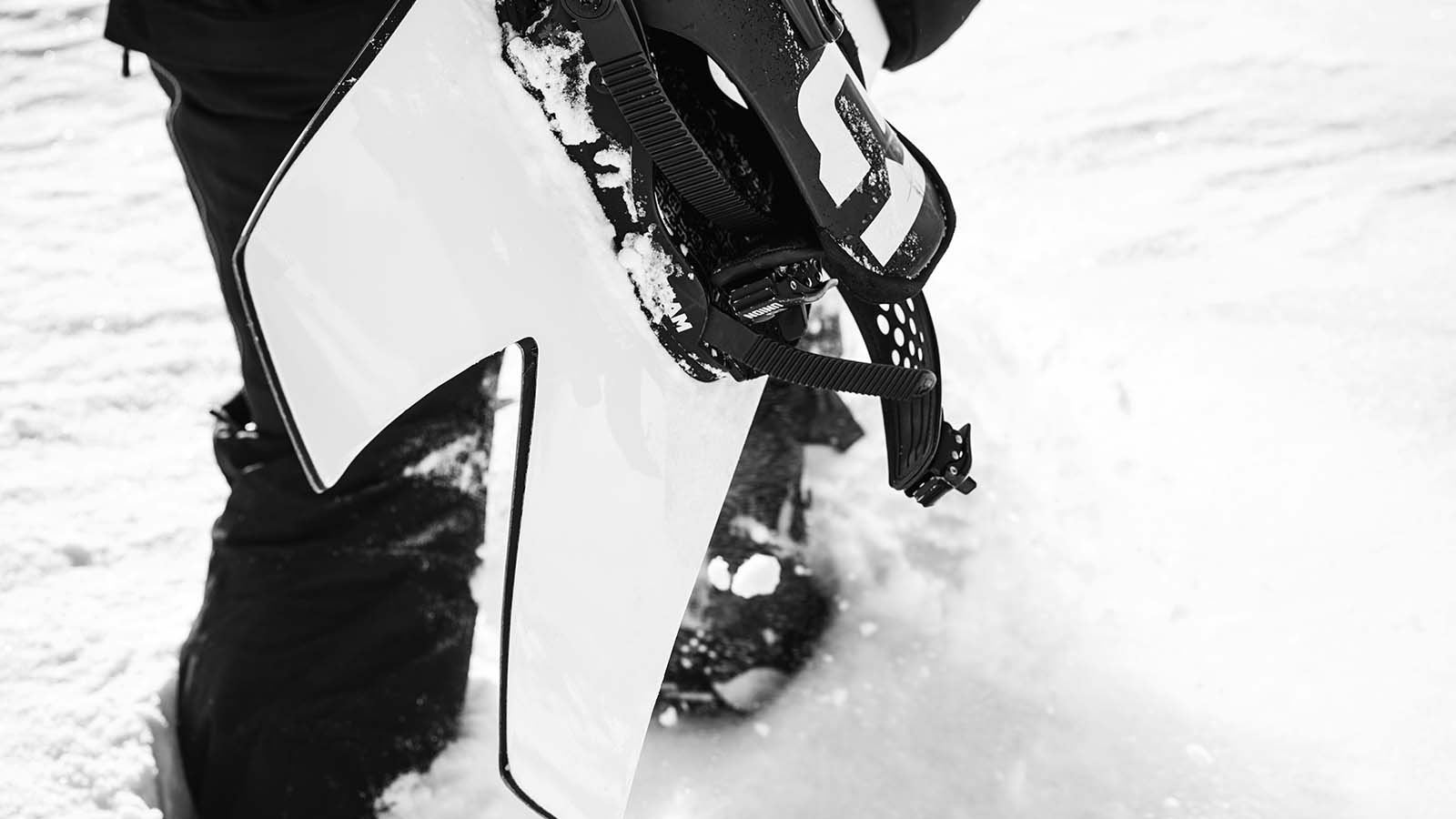 Korua 2022/23 Snowboards Preview
Retail Buyers Guide: Snowboards 2022/23 Retail Buyer's Guide
Brand: Korua
Interviewee: N/A
Everyone has been affected by impacts from Covid-19 in one way or another. Have you had to change manufacturing or sourcing processes and can you explain any good examples of how your business has pivoted effectively?
We had no changes in manufacturing or sourcing.
Carry-over was a hot topic for 21/22 boards. Where did your brand sit on the matter and has this changed for 22/23?
We have successfully been using carry-over since our inception in 2014.
The bricks and mortar model is changing rapidly. How are you working with retailers and your ecommerce channel to ensure as little conflict as possible?
We try to be the best partner we can, if there is conflict it comes down to the individual case how we deal with it.
What's your company doing to improve its carbon footprint/eco consciousness?
We only use certified wood, bio resin and are part of 1% for the planet where we donate to NGO's like POW Switzerland and SaveParadise Forrests.
Are you using any new materials in your hardware for 22/23? If so, what, and why? We're interested in anything new in inserts / edges / cores / sidewalls / glue / resin/ wood types / base material etc here.
It's too early for us to discuss this.
What about shapes? Anything new for 22/23? Does anything remain unexplored, or are there still advances to be made in shaping specifically?
We have several new shapes we are working on.  There are always small improvements to be made.
What new items do you have that are specifically aimed at entry level? Has this increased/decreased due to COVID-19? Please also mention anything new that'll be aimed at the youth market.
Its to early for us to discuss this
Prices: Which area of the market do you primarily cater to, price-wise? Have you revisited this after the uncertainty of this past winter?
We still cater to Mid to high prices.
Please tell us about the dominant visual themes in your 22/23 gear, including any interesting artist collabs you have lined up.
We continue to stick to our clean Black, white & red aesthetics with minimal branding and graphics.
Park? Freeride? All-mountain? where will your primary focus be in 22/23, and how much has that changed since 21/22?
We still focus on mostly all-mountain boards that turn well and are easy to ride.
 Best Sellers/Hero products
Dart
The Dart is inspired by classic retro powder shapes, but built with a modern twist. At first glance it has a very powder-oriented aesthetic, but the truth is it's a versatile ripper for slaying turns both on and off-piste. The wide frame along with its setback and taper offers maximum float and relaxed riding experience in deep conditions.
Escalator Split
Whether it's fresh powder or old pressed snow, the Escalator Split Plus is designed for a power-saving ascent in alpine terrain, without compromising downhill performance. This ultra-light splitboard is your best companion on long and demanding adventures deep into the backcountry. Not only designed for the climb, it also offers an incredible riding experience on the way down, be that through steep and technical terrain or wide-open big mountain lines.
Otto
The Otto is a freestyle-focused carving shape with a slightly softer flex and torsion than the rest of our shapes These qualities make it a playful board ideal for carving in and out of side-hits and in between park features. Offering the most tail in our classic line, this board is loaded with pop, and its lack of taper and a smaller setback allows for easy switch landings.