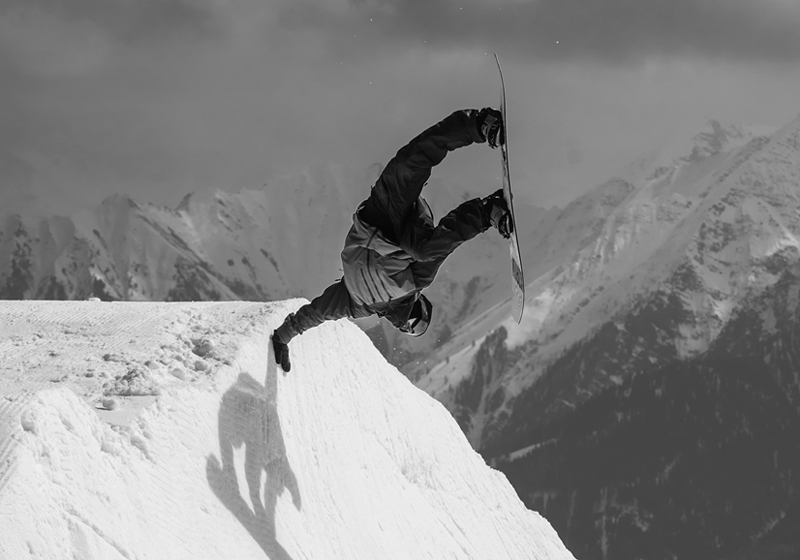 KORUA Snowboards 2023/24 Preview
Retail Buyers Guide: Snowboard's 2023/24 Retail Buyer's Guide
Brand: Korua
Interviewee: Geoff Brinkhaus / Marketing Manager
How would you describe the current state of the snowboard market? What big developments, changes, challenges, and/or opportunities are you seeing and how is your brand navigating them?
It seems like snowboarding is as strong as ever, and the focus on carving and surf inspired riding is growing which we are excited about. As costs everywhere go up, we see potential challenges with the cost of participating in this sport.
Everyone has been affected by raw materials and shipping price increases and transport issues. Have you had to make any significant changes with regards to manufacturing, sourcing, or logistics? Are there any examples you can share of how your business pivoted effectively? Any positive developments with regards to these issues and the changes you've made?
We are exploring options for North American Fulfilment and exploring manufacturing options to keep prices down for us and our consumers.
After two years of heavy carry over in the industry and more of a return to normalcy last season, what's your overall sales and production/inventory strategy for 23/24?
Same as always – we have always had a carry-over stock inventory strategy.
Do you anticipate any shifts in the ratio of e-commerce sales vs. brick-and-mortar sales now that most Covid-19 restrictions are gone?
I think E-Commerce sales will continue to grow for brands DTC and small retail shops
Does your brand have any new developments concerning sustainability and/or how you are positioning any environmental messaging?
We continue to support 1% For The Planet, and are always looking for ways to be more sustainable as a company, from materials to logistics, and initiatives we support.
What trends or developments are you seeing with regards to board construction, shapes, and general innovation? How is this shaping your 23/24 range?
It seems like directional boards are gaining popularity and that people are tending to ride longer/wider boards.
Are you using any new materials in your hardware for 23/24? If so, what and why? We're interested in anything new in inserts / edges / cores / sidewalls / glue / resin/ wood types / base material / top sheet / etc. here.
Exploring options for some of our shapes.
Does any new design or pattern approach in your 23/24 gear? Are any collabs on the line?
Still working on this. We just finished a cool artists collab with Album Surfboards.
What product range or offerings are you focusing on the most for 23/24 and what aspects of the market are getting the most interest?
Same as always – Directional carving boards, All mountain and powder shapes, and experimental shapes.
Are you placing any focus on entry-level products? If so, why and how does this compare to previous years? What is your assessment of the youth market?
Looking to expand our offerings to youth and smaller riders.
Pricewise, which area of the market do you cater to? What developments are you seeing with regards to product pricing? 
As productions costs increase it's inevitable that MRSP prices will have to increase too. We are doing are best to keep this within reason and trying to remain as an affordable brand, offering exceptional quality for the price point.
What are your top product marketing stories for next season?
Too early to share – sorry. 2014 does mark our 10th year making boards though 😉
Best Sellers/Hero/Key products:
Dart – The Dart is inspired by classic retro powder shapes, but it's built with a modern twist. It may have a very powder-oriented aesthetic at first glance, but it's actually a highly versatile ripper for slaying turns both on and off-piste. It's the perfect shape for riders who are looking to focus on their turning style, while driving out of turns with speed in all types of snow conditions. Available in a wide range of sizes now!
Transition Finder – The overhauled Transition Finder has slightly less taper than the original, and is now more than ever a true transition-magnet. It's the ultimate melting-pot of freeride, freestyle, and carving. It complements a surf-inspired riding style and allows you to ride creatively all over the mountain. It's a solid all-rounder and very adaptable for all types of riding, terrain, and conditions – from resort groomers and powder fields all the way to parks and pipes. Now available in 150, 154, and 157 sizes… With potentially some more coming for 23/24 season.
Café Racer – The Café Racer is a classic softboot carving shape, ideal for tight turns when tearing up groomers at your local resort. It's a great board for learning how to carve, but can also handle the skills and turns of an experienced rider. Although its main focus is on carving, the Café Racer can easily be taken off-piste for some deep powder turns. If getting super low on your turns is your priority, this is the shape for you! A classic in our lineup also with a wide range of size offerings.