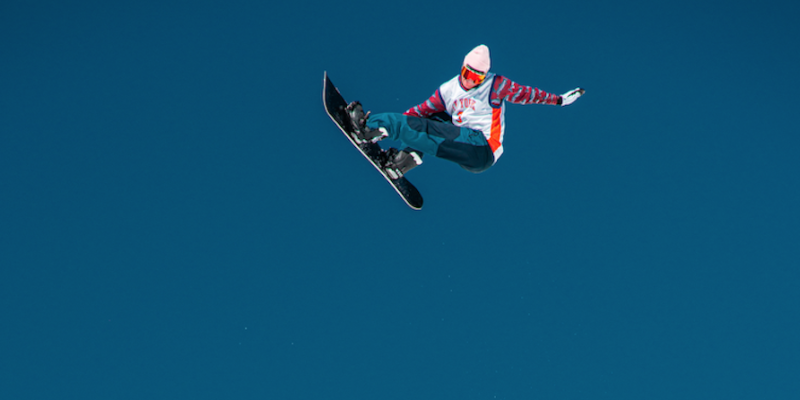 WEST SNOWBOARDING Snowboards 2023/24 Preview
Retail Buyers Guide: Snowboard's 2023/24 Retail Buyer's Guide
Brand: West
Interviewee: David Lambert
How would you describe the current state of the snowboard market? What big developments, changes, challenges, and/or opportunities are you seeing and how is your brand navigating them?
We for sure cannot call it as stable. It's hard to predict what would come next and even harder to forecast anything. Unfortunately, I don't see many changes around me, it seems like most of the players are sticking to the same old habits and schedules just making them even more stress & worst. This is how we see the industry. Fortunately, on Snow, the VIBES is Huge and I see a long and bright future for Snowboarders and Snowboarding in general. 
Everyone has been affected by raw materials and shipping price increases and transport issues. Have you had to make any significant changes with regards to manufacturing, sourcing, or logistics? Are there any examples you can share of how your business pivoted effectively? Any positive developments with regards to these issues and the changes you've made?
We took even more risks by producing even earlier and it worked so far. Thanks for several carry-over products
After two years of heavy carry over in the industry and more of a return to normalcy last season, what's your overall sales and production/inventory strategy for 23/24?
We keep having carry-over in the line as it makes sense for us and we keep releasing Limited Editions Items as we did since day 1. Our Inventory is healthy, we don't overproduce and actually we had almost nothing on sales this season. So yeah, it's a tricky and risky strategy we're having but it worked out so far. 
Do you anticipate any shifts in the ratio of e-commerce sales vs. brick-and-mortar sales now that most Covid-19 restrictions are gone?
We always have been supporting Brick & mortar first and we keep doing it. Our online sales are not big at all.
Does your brand have any new developments concerning sustainability and/or how you are positioning any environmental messaging?
For us it was, it is and it will be "Natural" to be the most eco-friendly as possible. We love nature more than everything else and there is no doubt that we are trying our best to not damage it since day 1; but we are not communicating too much on it, based on the fact that we don't want to be the so called green washers. 
On top of using, FSC woodcores, Green Epoxy and waterbased ink… we also use 100% natural wooden topsheet on our classic series. 
But most important, we're sourcing all our materials within Europe to produce in EU. And this is where we're doing the best when you know that 80% of your carbon footprint is coming from transportation. Our Retailers appreciate this honest communication. 
Does any new design or pattern approach in your 23/24 gear? Any collabs on the line?
We will have our ten years anniversary the coming season therefore expect a lot of Limited projects for that and a lot of novelties.
What product range or offerings are you focusing on the most for 23/24 and what aspects of the market are getting the most interest?
All mountain and backcountry are still the driven force for us
Are you placing any focus on entry-level products? If so, why and how does this compare to previous years? What is your assessment of the youth market?
Our mid range products will be a little less demanding for beginners based on the request we had from Asia. Meaning that we'll mix a bit more, several options from Juniors  riding 140-145cm to ladies riding 145-150 to beginners (young) riding from 150-155. Their choice gonna be wider, for all of them (Junior-wmn-beginnners), from 140cm to 157cm. We actually sold many board for Junior to Petite, and vis & versa. 
Pricewise, which area of the market do you cater to? What developments are you seeing with regards to product pricing? 
Still mid to high price range and we see that the pricing in general will go up for material. 
What are your top product marketing stories for next season?
JUNIOR is the future -> talking about Future is not only talking about the eco-system but also about and with the future generation / education and exchanges are key
WEST is TEN -> we reserve you some surprises
Best Sellers/Hero/Key products
UTOPIA , unisex board (148-152-156-160) a volume shift tapered directional board which will drive you through all type of backcountry terrains with the style of a pro surfer and the precision of a swiss watch.
Limited 10years Series // we choosed the best sellers for a "10 years anniversary limited edition". Top notch finish and little extras for all of them.
JUNIOR, we will increase our offer for the Junior with new board constructions.