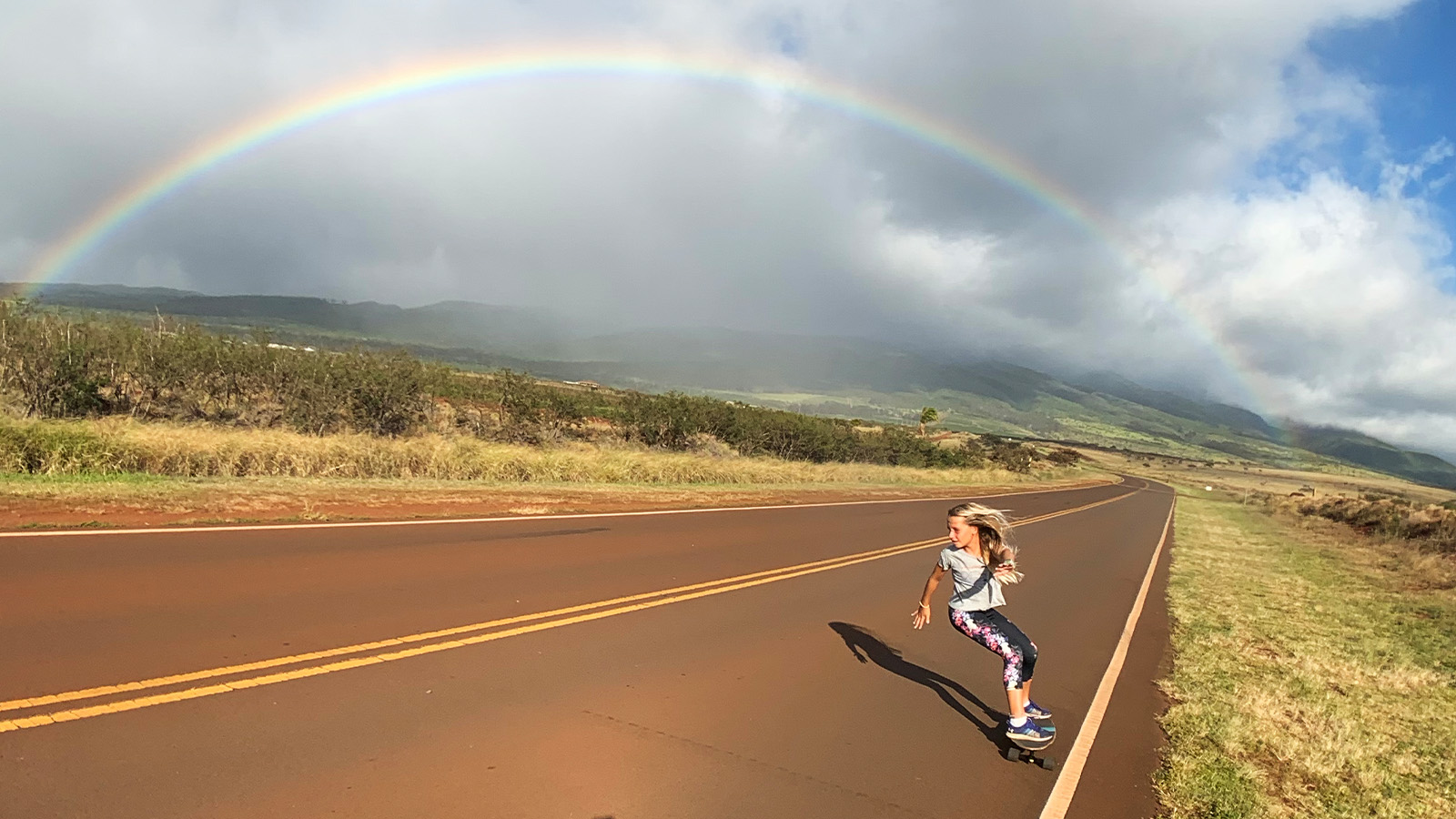 Jucker Hawai'i SS21 Skate Hardgoods Preview
Brand: JUCKER HAWAI'I
Interviewee: Mike Jucker, Cofounder, Brand Manager, Rider & much more
MARKET
What are your main price points for next season?
We continue to deliver top quality in the medium price range.
What general trends are you noticing in European skate hardgoods?
The growth is slow, but we see mini cruisers and skateboard getting an uptick in demand.
In your opinion, how healthy is the market and skate participation in Europe?
Covid-19 distorted that picture as we see so many people getting into outdoor sports right now. The market was moving flat without a boom in sight. That was until March 2020
What is the impact of COVID-19 both on a supply and sales side?
We pretty much sold out of all our goods. Factories are backed up now so getting inventory in time is a challenge. Many of our best sellers are sold out right now.
How has Covid effected your SS21 sell in plans in terms of delays/ range cancellations and carry over etc?
We will be ready for SkateSeason21 and hope the demand will stay up into next year.
MARKETING
What are the "stars" of your hardware segment right now. Products you couldn't live without?
Our complete longboards and mini cruisers. Also, our balance trainers have become extremely popular.
For 2021, what are the main product news you have in store for retailers?
Hang in there we will have more supply soon. 😉
What is the secret to selling high-quality hardware?
Quality control at the source.
PRODUCTS
The skateboard beginner segment looks like it's picking up even more. What are your coolest products and best-sellers aimed at kids these days?
Depending on how old the kids are. Kids under 13 are best off with a regular skateboard or on one of our Woody Boards, they are perfect to get started with.
In terms of decks, what are the shapes and sizes retailers need to watch? Are slimmer decks coming back?
Right now I see the demand for 8.5" decks quite a bit. Hard to say if slimmer decks are coming back. (That's my perspective from the US here on Maui.)
What are the major wheel sizes? And what are the main wheel technologies right now?
Wheels are an animal of its own. Wheels are so dependent on where and what you want to ride. You could write a whole essay on wheels and frankly in my opinion things got a bit too complicated in the wheels segment.
And what are the major truck sizes and models right now?
Can't really say but we sell 149mm for skateboards and 189mm for longboards. That size is the one that fits all.
TECH / ECO 
Which technical features are you the proudest of?
I love our Bamboo Fiberglass constructions and our Rugged2 Skatesurf truck.
What are you doing with materials and tech next season?
Same as always.
SURF SKATE 
How has the surf skate trend been evolving so far this year?
Let me tell you, I am more surfer now than skateboarder and I LOVE skatesurfing. My kids have improved on their surfing by a margin since we use the Skatesurfer for surf training. Every surf coach has one.
Of course for the core skateboarders, skatesurfers are lame same as the longboards, but from a simply board riding and cruising perspective. Skatesurfers are the way to go.
What are the main products in demand in the segment right now (completes etc)?
Skatesurfers are sold as completes. I couldn't see anything else.
What are the main features on your surf skate completes?
Well the deck, the truck and the wheels… we use our Rugged2 truck which is a further development from our previous version. This truck is even smoother than its predecessor.
What kinds of trucks and wheels do you offer for this segment?
Believe or not, you can even pump with a regular longboard truck. So we offer either a longboad truck or our Rugged2 truck. For wheels the best is an 80a 60mm wheel in my opinion, but I also have a set up with a 78a / 69mm longboard wheel set up. That works very well too and has more grip when going down the hill.
Has Covid-19 affected demand for surf skate?
Covid-19 has affected the demand of everything. It's hard to dissect the skate surfers from it.
BEST SELLERS
Please name and describe your 3 highlight pieces and items that retailers should definitely order.
Right now all our products are in high demand. We have diversified quite a bit. Our Balancetrainers are selling like hot cakes. Our Skimboard is very popular and our Makaha Longboard remains to be a darling product of the consumers.