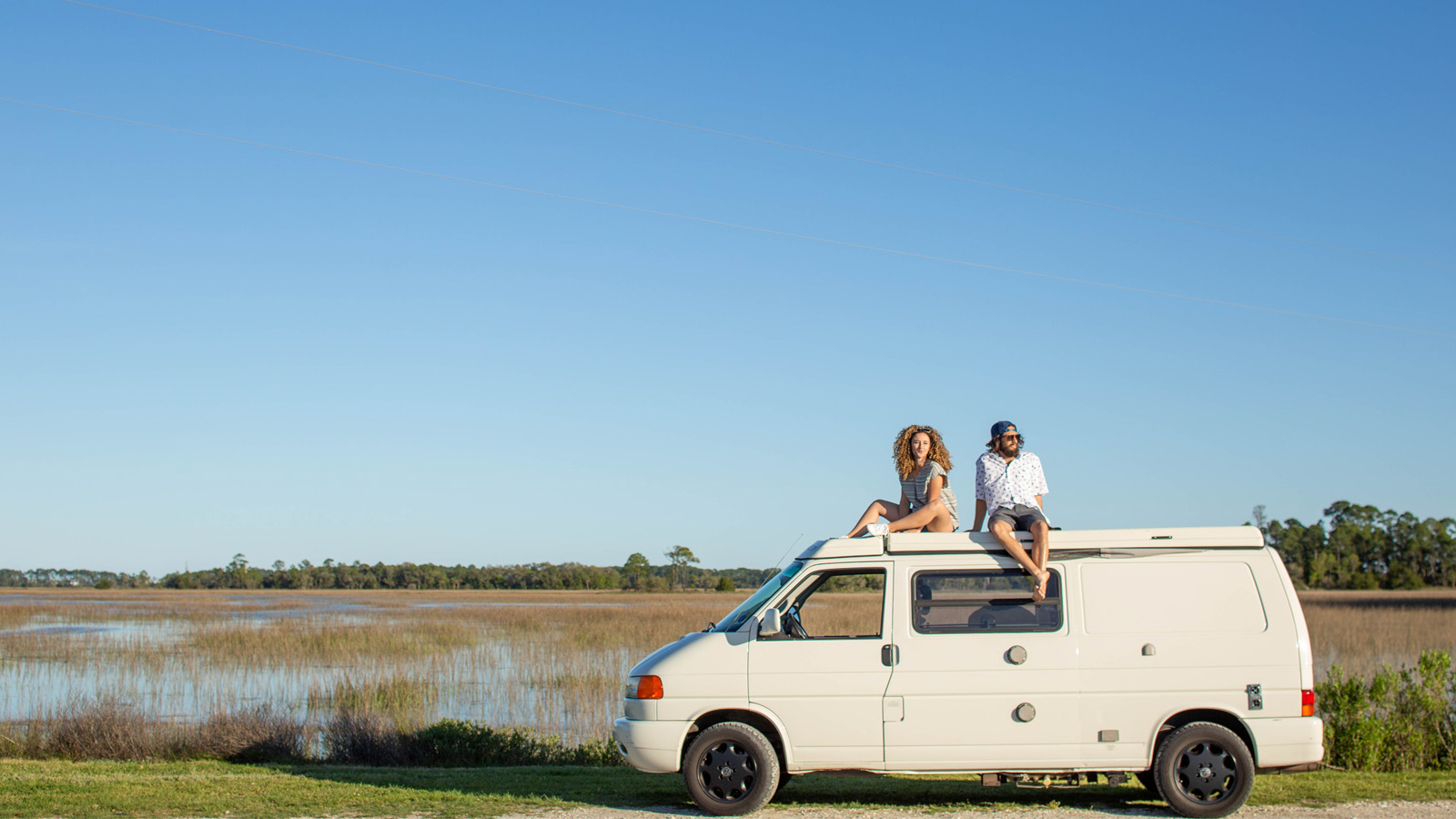 Kavu SS21 Great Outdoors Preview
Brand: Kavu
Interviewee: Jeremy Goodman, International Sales Director 
What are the major trends in the Outdoor Apparel market next Spring/Summer?  
Sustainability and Tie Dye.
What marketing stories and themes are you telling in your Outdoor Apparel line for SS2021?
KAVU makes a massive leap for SS21 in regard to sustainability – organic or recycled fabrics, eco-friendly packaging, recycled hang tags with vegetable dye ink, etc.
We have learned a lot since relaunching in Europe but the most impactful take away has been the necessity to reduce our environmental impact.
In SS20 only 5% of our line was made with recycled or organic fabrics. Fast forward one year and 55% of our SS21 apparel is made with sustainable, eco-friendly fabrics. It's an amazing improvement in just 12 months.
What are the most important technical features & materials?
The "canned" answer is organic cotton, recycled polys with quick-dry and SPF protection.
But for us, technical features carry little value if the piece doesn't make you smile. That's why we play in the outdoors, right?
KAVU is here for a good time. And our products reflect that.
What about silhouettes, looks & styles?
KAVU days are about having fun. This means comfortable silhouettes made with lots of personality.
SS21 is loaded color, bright party shirts, fun designs, great prints.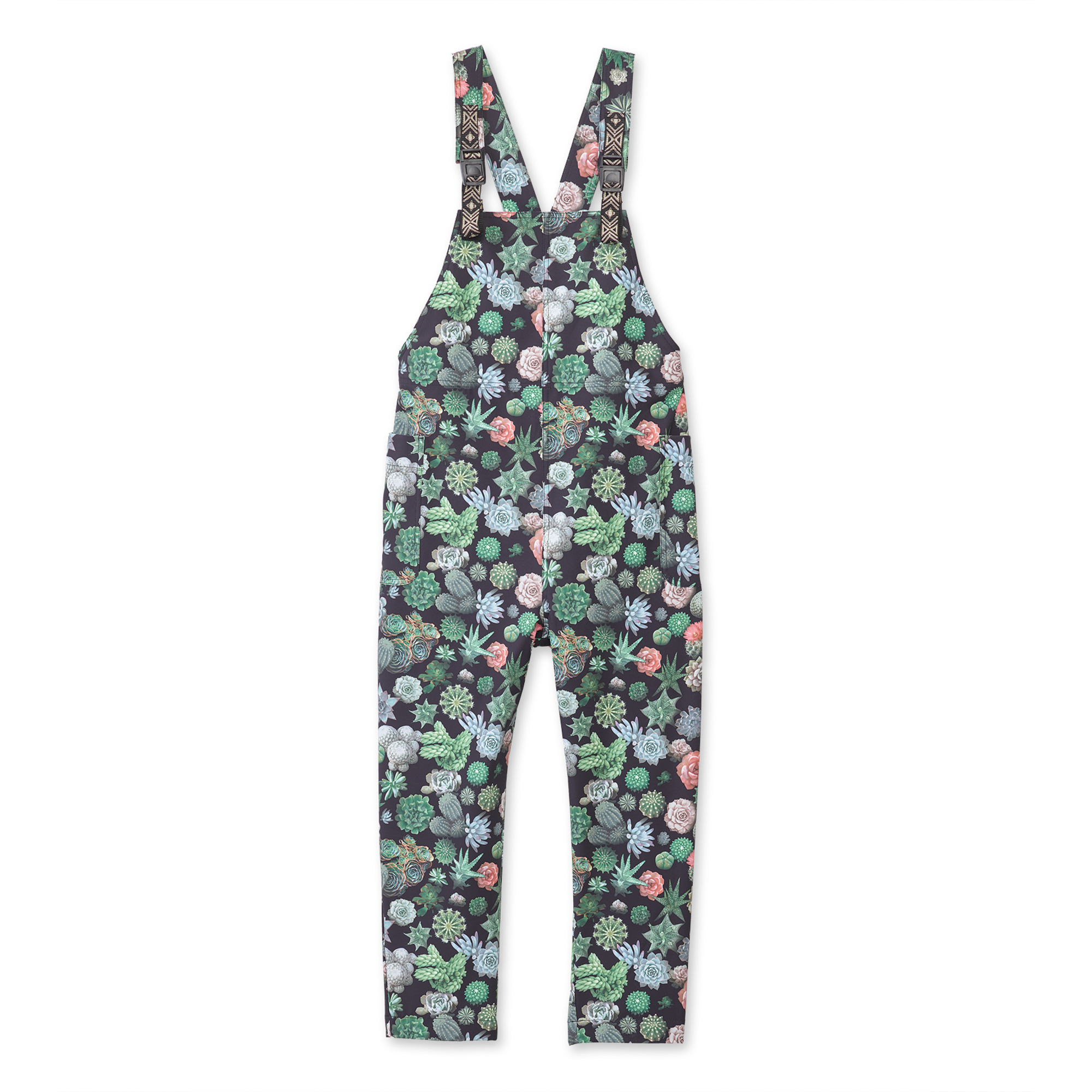 How do you match the needs of Outdoor Apparel that combines outdoor and lifestyle?
For us, there doesn't need to be a compromise between outdoor and lifestyle. Being outdoors is our lifestyle.
We think it's ok to play in the mountains or on the water all day and then grab a beer in town at night. All while wearing the same, good looking shirt. It's what we do.
How has Covid-19 affected your SS21 sell in plans?
COVID-19 has impacted all of us – factories, brands, distributors, agents, retailers, and consumers. It has been a massive challenge but one we can manage with flexibility, a heavy dose of empathy, and plenty of open communication.
Early line showing reports from retailers, big and small, have been super strong. We'd be pleased with the feedback if we were in normal circumstances, so even more so considering the current climate. We are cautiously optimistic about SS21 sell in.
KAVU was fairly well prepared for the unknown. We already leveraged good digital selling tools before the pandemic, so we tweaked and increased our digital offering.
Due to extended factory closures, some samples are still unavailable. This doesn't make digital selling easier but we've implemented more high res product imaging and on-body product videos for every possible style. 
Please talk us through your 2-3 of your key products for 2021.
San Blas – Women's overall:
These relaxed fit overalls do not mess around. Wear them in the garden, at a music festival, or on the trails. The San Blas features adjustable KAVU brand webbing shoulder straps and a lightweight, quick-dry, spandex performance fabric made for adventure.
The Jam – Men's shirt:
A short sleeve button up fiesta starter. It's constructed from lightweight 3oz organic cotton in six one-of-a-kind prints.
Chilli Lite – Men's short:
The Chilli Lite was one of the first clothing styles we made in 1995. After all these years it's still our best selling short. It blends outdoor heritage cool with great features like tough cotton canvas, a gusset crotch, half-moon pockets, and a built-in buckle. 
How is Covid-19 impacting your business and can you see any opportunities for the Camping market as a result of the pandemic?
We anticipate increased interest in camping. Less plane travel means more staycations and time spent in nature.
Which items should every nature lover take with him on the next outdoor adventure?
A clear mind and some gear that makes her or him smile.
 Please talk us through your 2-3 of your key products for 2021.
Strapcap:
If you are sleeping in the dirt it helps to have the toughest hat on the market. The Strapcap was KAVU's first product ever made and SS21 features the first update in over two decades. It's made with the same beefy cotton canvas, but now it's 100% organic.
And the back story of the hat is fantastic. In 1991 Barry Barr was running a commercial salmon fishing boat off the Alaskan coast. On one wet and windy day, not unlike the others, a gust of wind blew Barry's hat off his head and into the drink. This would be the last time this happened because Barry had an idea; make a better hat. He had a pair of river sandals that just went to a market called Teva. He took apart and stitched the sandal webbing to the base of the hat as reinforcement.
Fast forward nearly 30 years and this beauty is still hand cut and hand sewn in Seattle by the same family. The secret in this hat lies in its construction and materials including beefy nylon tubular webbing with 4,000lbs breaking point, KAVU d-ring adjustment, five 43-stitch bar tacks, tough polyurethane bill, heat laminated underbill, and four-panel design secured with 1″ grosgrain covered internal seams.
The hat is built like a tank, is crazy functional, and looks great.
Rope Sling:
Our best seller. A sling bag with a unique silhouette in durable and vibrant 600D poly fabric with water resistance. Awesome pocket construction, great style, and a classic KAVU rope shoulder strap inspired by climbing rope.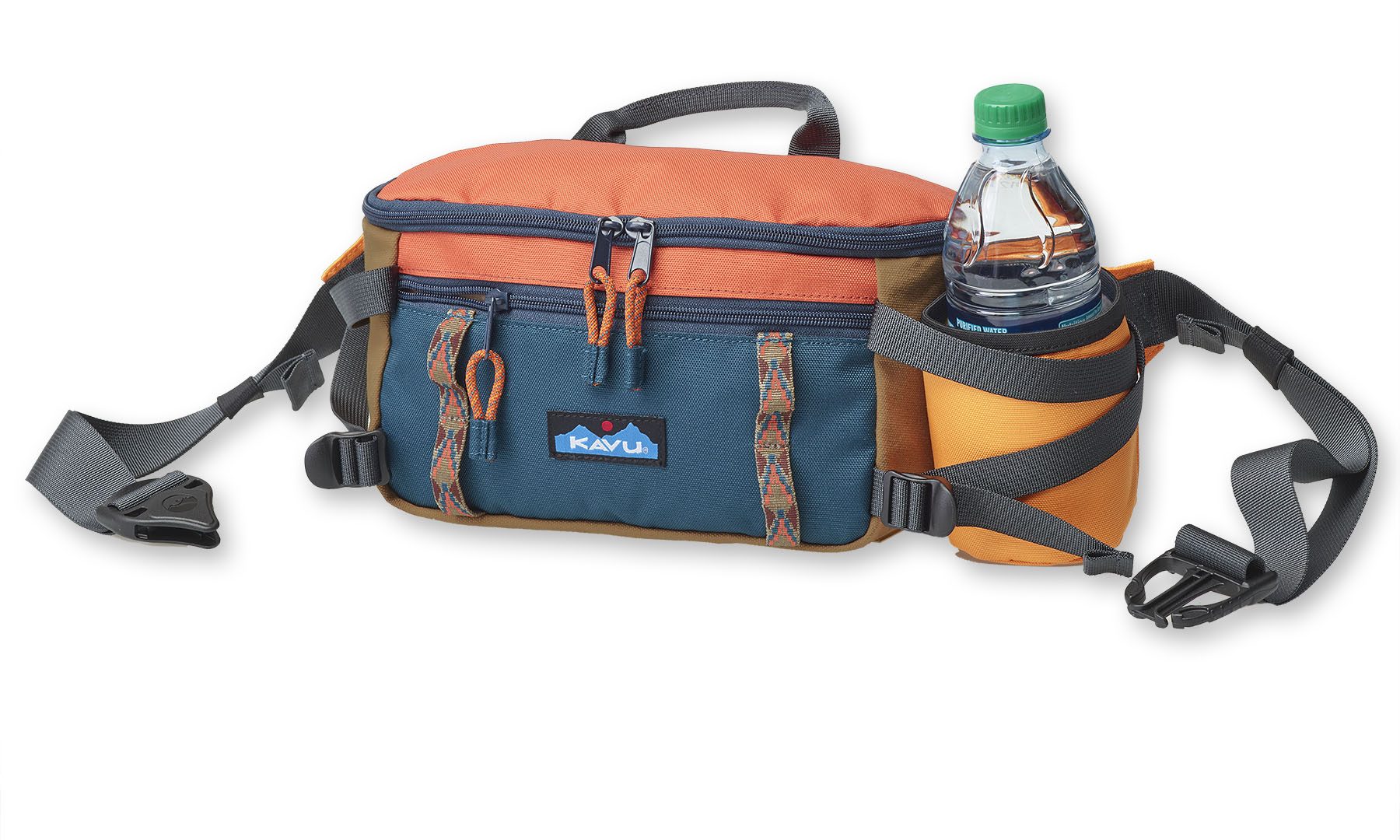 Washtucna:
Swiss-army knife of belt bags with killer color blocking colorways and packed with all sorts of features: Breathable mesh back with super-secret stash pocket, removable drink koozie, KAVU webbing daisy chain, interior, and exterior pockets, and fixed nylon webbing handle when you aren't into sporting the pack on the body.