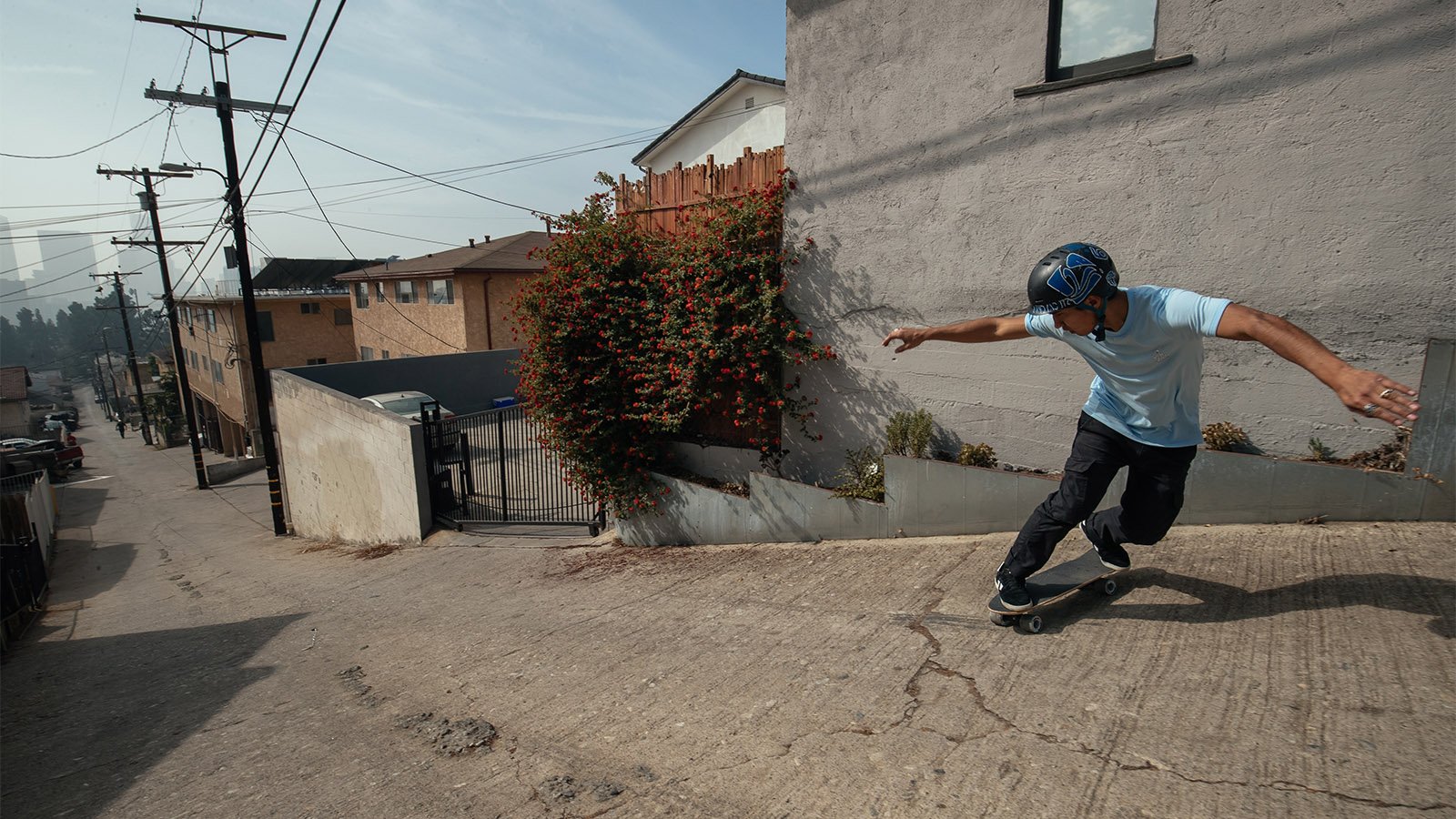 Landyachtz Skate Hardgoods SS21
Brand: Landyachtz Longboards
Interviewee: Dave Price, International Accounts Manager
MARKET
What are your main price points for next season?
In Europe, under 200 for our mini cruisers like our ever-popular Dinghy. Pricing continues to be a challenge right now with increases happening at all sides of the supply chain. Covid-19 has effected prices and consumers will notice that next year.
What general trends are you noticing in European skate hardgoods?
We are continuing to see a growth in the Dancing trend of Europe. Small cruisers continue to be very popular in Europe.
What is the impact of COVID-19 both on a supply and sales side?
Well, I could write a few pages on this. As I'm sure every other brand can confirm, Covid-19 has created a very unique situation. We are lucky to be in an industry that is an individual based activity that can be practiced close to home. If I worked in the Soccer or Hockey industry, I would be writing something very different. In my 10 years in the longboard industry, I have never seen this level of growth happen over such a short period of time. Everyone and their mother, father and brother are looking for an affordable pastime they can do by themselves or with a small group of friends close to their home. On the supply side, Covid has disrupted and delayed our supply lines, no matter what part of the world they are in. That coupled with all brands seeing a huge growth has driven up lead times drastically. I've never seen a global shortage of skateboard completes and trucks, but that is the state the industry is currently in. Many people have been asking me how long this level of growth will last. While that is very hard to say, sales always drive more sales and with so much demand left on the table, I could see this lasting a year or two.
How has Covid effected your SS21 sell in plans in terms of delays/ range cancellations and carry over etc?
Mostly its forced us to push things forward, finish lines sooner and get them submitted for production even earlier than normal as lead times at all suppliers grew. We haven't cancelled any SS21 boards yet but we did have some Sumer 2020 models that quickly got scrapped in April.
MARKETING
What are the "stars" of your hardware segment right now. Products you couldn't live without?
A Dinghy for any urban mission!
For 2021, what are the main product news you have in store for retailers?
We are revising and expanding our surf skate offering, which was supposed to get released this spring but experienced delays due to Covid. We are expanding our high end offering and releasing a new DH race board called the El Peligro (THE DANGER!) as well as continuing our line of top of the line race wheels (the Cheetahs).
What is the secret to selling high-quality hardware?
Keep adding fuel to the hype train.
PRODUCTS
The skateboard beginner segment looks like it's picking up even more. What are your coolest products and best-sellers aimed at kids these days?
For Spring 2021 we will be revamping and relaunching our Kids series. Narrow decks, super soft bushings and small wheels that work in both the skatepark and your driveway.
In terms of decks, what are the shapes and sizes retailers need to watch? Are slimmer decks coming back?
I don't think so, customers like to have variety to choose from and we continue to offer 40+ models in every shape and size possible.
What are the major wheel sizes? And what are the main wheel technologies right now?
We just released a dual duro race wheel that has proven to be very fast and are working on some other fun things with dual duro tech. Race wheels are getting bigger while the cruiser market stays the same in the 63-70mm size.
And what are the major truck sizes and models right now?
Trucks are going back to more narrow sizing for increased manoeuvrability.
SURF SKATE
How has the surf skate trend been evolving so far this year?
Well we released our first ever line of Surf Skates this year. Covid effected the release and we were not able to do it in the manner originally intended. For 2021 we will be tweaking the boards but so far feedback has been super solid.
What are the main products in demand in the segment right now (completes etc)?
Dinghies, Dinghies, Dinghies and price point drop through completes under 250 euros.
What are the main features on your surf skate completes?
A proprietary designed front truck that turns a lot more than a standard truck but a bit less than a carver CX style truck. The upside is you can still push the board on flat but it still pumps and slashes like a surf skate.
What kinds of trucks and wheels do you offer for this segment?
Just one truck and our standard line of Hawgs wheels.
Has Covid-19 affected demand for surf skate?
Hard to say as it affected our release plan and demand for any skateboard is so high right now it's hard to say it that specifically for surf skates.