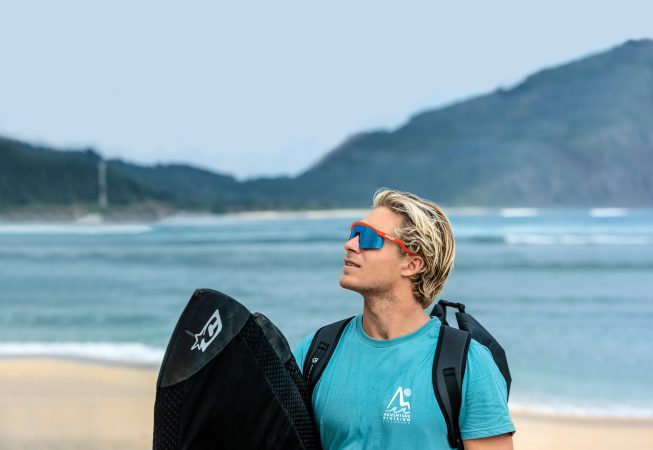 Oakley S/S 2024 SUNGLASSES Preview
Retail Buyers Guide: Sunglasses S/S 2024 Retail Buyer's Guide
Brand: Oakley
Interviewee: N/A
What are the key trends in sunglasses for board sports for Spring/Summer 2024?
Sport and sport-influenced styles being used on and off the field of play and intersecting between sport and culture is a trend we're still seeing going strong.  We continue to offer a wide spectrum of frame and lens colors for those customers that are looking for something more subtle to those who want to stand out.
How have your sales been in 2023 so far?
Despite challenging economic conditions in the industry, and following two record years of growth, we have continued to realize a positive upward trajectory for the Brand Globally.
How are you segmenting your sunglasses?
Oakley's sunglass offering is segmented into Sport Performance and Performance Lifestyle styles. Our Sport Performance styles are designed for those looking for features that help with performance on the field of play and inspire the athlete at all levels to believe in themselves, be who they are, and unlock human potential – anytime and everywhere. Our Performance Lifestyle segment offers styles which fuel sport culture by connecting with athletes outside their field of play.
What frame shapes and colours do you offer in your SS24 collection?
Oakley's SS24 Collection will offer Sport Performance and Lifestyle styles across shield and dual lens offerings. Evergreen and seasonal colors across the styles within the collection.
What materials are you using in your SS24 collection?
We are continuing to use a variety of materials across the line ranging from our lightweight O Matter™ frame material through to premium titanium as well as BiO-Matter™ which is a frame material made from bio-materials having at least 56% bio-based carbon content.
What lens technologies do you offer in your SS24 collection?
Prizm Lens Technology is our core lens technology which is engineered to enhance color and contrast to see detail is a staple technology across our sun and sun RX offering for use across a variety of sports environments and everyday activities.  Prizm Polarized, Polarized and photochromic lenses are also found within the SS24 Sport Performance and Performance Lifestyle collections.
Which lens colours and tints will you be offering in SS24?
Prizm and Prizm Polarized are available in a wide variety of lens tints. Prizm Sport lenses are available in environment-specific lenses for consumer's sport needs.
Will you offer prescription glasses in SS24?
Yes!  Prescription glasses continued to be an important part of our portfolio.  We will continue to offer frames and lenses for both sport and lifestyle, as well as prescription sun lenses for a wide variety of our sunglass styles.
Any new sustainable practices in your production and shipping processes?
We are aiming to produce more of our best-selling styles and colors in BiO-Matter™ frame material which was added to our materials in early 2022.  BiO-Matter is a frame material made from bio-materials having at least 56% bio-based carbon content. This percentage indicates how much of the material mixture is obtained from castor oil sources versus petrochemical or fossil sources.
What are your marketing stories?
Oakley's "Be Who You Are" campaign will continue into 2024 – celebrating the self-expression of individuals and communities through storytelling. These stories will live alongside stories about our products and technologies and how they help enable consumers to Be Who They Are.
How are you supporting retailers to sell this category?
Campaign and product stories will be rolled out to retailers along with training materials and staff training for support.
What is your situation regarding stock and deliveries?
We're a vertically integrated business and, as such, have the ability to produce according to demands.