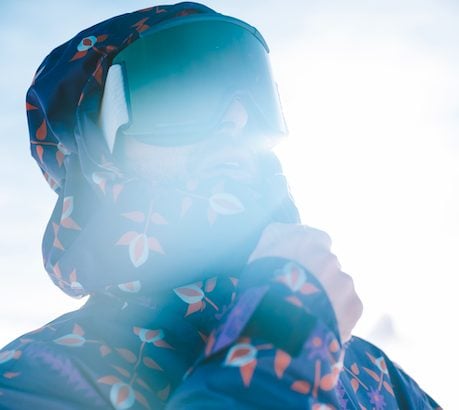 Oxbow Mens Outerwear 2023/24 Preview
Retail Buyers Guide: Men's Outerwear 2023/24 Retail Buyer's Guide
Brand: Oxbow
Interviewee: Aurelien SILVESTRE – Product Manager
What is the overall theme behind your 2023/24 outerwear range? From which big trends do you take your inspiration?
Our outerwear range is fully dedicated to the riders, and developed in collaboration with our ambassadors. They are our inspiration. We want to deliver products that fit to their needs, that got the features they expect when exploring the mountains. 
What new fits / silhouettes are coming out in 2023/24? What pant and jacket styles are most important in your range?
The Mathieu Crépel signature series jacket and bib together create our ultimate silhouette. The styles are in line with Mathieu's approach of snowboarding : splitboarding one day, freestyling in the park the other. Versatility and technicity are the key words.
What new colours / prints are you introducing?
The inspiration comes from Mathieu Crépel's project to come back to Groenland 25 years after his first trip there when he was a kid. The colors and shades are inspired but the colorful houses there, that contrast with the white landscapes. Graphics are a mix between snow tracks and waves foams, again from that country where mountains meet the ocean. 
We also offer products with retro style, with graphics coming straight from our records back in the 90s. 
Any *NEW* technical stories with regards to fabrics and materials?
Sympatex and Primaloft are the labels we rely on as a technical aspect, but our main target is to deliver the most eco-friendly products possible. And to do so, we do not only use recycled plastic bottles. We do produce in Portugal, the recycled yarn is from Italy (Newlife certified), the fabric is made and dyed in France, the Sympatex membrane is made in Europe, Primaloft padding recycled and made in Europe too. This is a big commitment for Oxbow to offer products fully made in Europe, at a reasonable price.
Any trends that your brand is moving away from?
We do not offer padded jackets or pants, that are heavy and not comfy at all. The perfect outfit is to get a light jacket and pant (3 layers or 2 layers no padding) to be protected from the elements, and play with the second layer under, polar fleece or insulated jacket, depending on the weather out there.  
What are your top marketing stories for 2023/24? This will help us to put some focus in the right place.
On of our main marketing stories is Mathieu Crépel's movie, documenting his trip to Groenland. He is going back there, 26 years after his first trip in Groenland (when he was 10years old). He aims to reconnect with people he met riding there, and see how environmental changes have impact their lives. 
It will give birth to a beautiful documentary movie, out in France in FW 23/24. 
Outerwear Best Sellers/Hero products:
ESPADE
The ESPADE jacket is Mathieu Crépel signature : colors and graphics inspired by his Groenland project, Sympatex membrane, all the features you need, and fully made in Europe !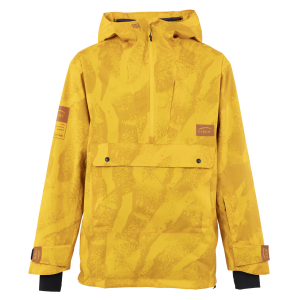 ANETO
The ANETO insulated jacket is the perfect one for the cold days. Compactable, it is easily stored in a backpack. Primaloft Recycled Thermoplume insulation, light ripstop Italian fabric, Sympatex reinforced panels and made in Portugal, it has it all !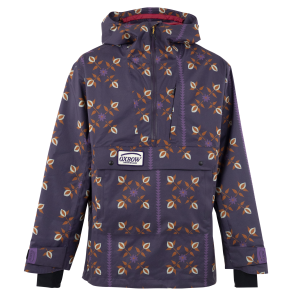 VIGNEMALE
The VIGNEMALE is our versatil 3 layers jacket. Extremely waterproof and breathable thanks to the Sympatex membrane, this jacket is also a best in sustainability : Newlife recycled polyester fabric made in France, recycled and recyclable European membrane and made in Portugal !