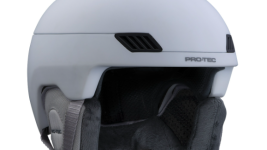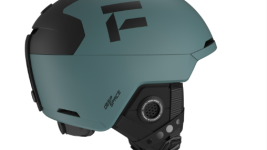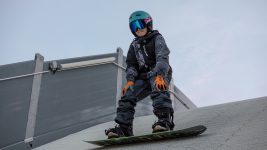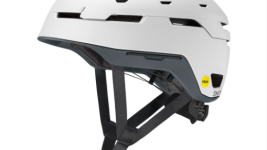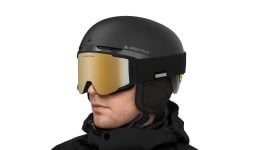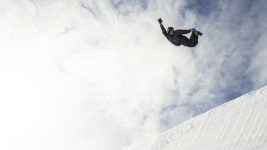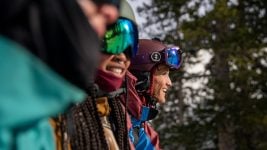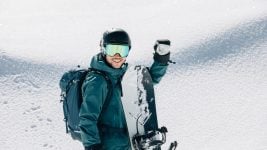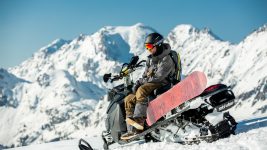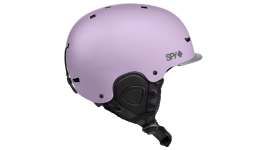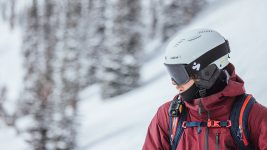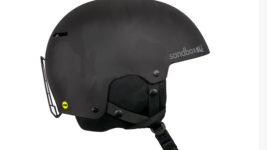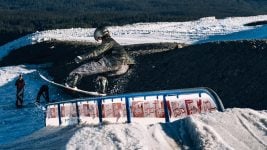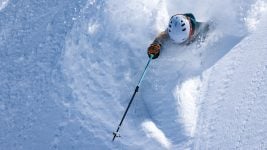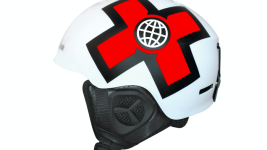 Snow Helmets 2023/24 Retail Buyer's Guide
The move to the backcountry has given protective equipment a kick in recent seasons. Consumers know what to look for in a helmet and brands are working to deliver. By Rocio Enriquez.
Helmet wearing is unquestioned amongst consumers; there is no more wondering whether to wear one, but which one to wear. Safety demands welcome the latest technological innovations. Comfort is in great demand too. A helmet only protects you if you wear it. Optimal ventilation, fit and weight are crucial. These are the most relevant factors when choosing a helmet. Other features such as versatility and style, especially good matching with the rest of your kit, are appreciated. Most brands report their most technological styles as their best-selling ones. Growth is expected.
New for 23/24
There has been ongoing technical innovation in the helmet segment for a few seasons now. Many brands have launched premium features that they will keep pushing next winter. The most popular ones will see their offer expanded and, in some cases, tweaked to offer enhanced capabilities. Giro relies on the Spherical TechnologyTM powered by MIPS. Their Owen Spherical style adds to this a Stealth Adjustable Venting system. "It lets you control the airflow but puts the control inside to keep the aesthetics intact", says Darius Heristchian. Paired with the Ionic+ fleece finish, this helmet promises a full day of comfort. Bollé offers eight vents in their Eco V Atmos and 6 in the Eco Ryft Pure MIPS. The last one features AVID progressive EPS. Their Rift MIPS helmet is their most ventilated ever designed, featuring their patented Active Panel Ventilation system. Sandbox expands their MIPS offering. The Sandbox Classic MIPS and the Icon MIPS will feature their patented venting airflow system. Spektrum's new Bunner helmet incorporates the latest version of MIPS plus Recco tech for additional safety. The Variable Airflow system is easily managed on the go. A similar on-the-fly temperature control system is found in Rossignol's Alta helmet. It combines it with a multi-impact foam that enhances durability and shock absorption. Spy+ bets on their classic skate inspired Galactic MIPS, a durable ABS shell outfitted with MIPS and removable, washable ear pads.
Dirty Dog adds MIPS to their split-shell helmet Trojan. The PC and ABS split shell is durable, weather resistant and easy to clean, while ensuring ultimate protection. They will keep pushing their Hydra and Solar helmets from last season. The Hydra aims for maximum airflow and minimal moisture build through specially designed vents. The Solar aims for maximum safety and features a specific mesh for the ultimate vacuum ventilation. Sweet is carrying their new 2Vi® helmet design into their racing category. This design features an advanced shell technology with shock absorbing structure and a unique MIPS implementation. TSG focuses on their All-Terrain. "This is our first triple-certified helmet", says Nadja Herger. It has two ear pads, one for winter sports and one for water sports, twelve aerodynamic vents and airflow channels, and removable rain and wind blocker. Pro-Tec will keep pushing their best-selling triple-certified Classic Snow helmet. They also highlight their top-of-the-range Apex helmet with lightweight, in-mould construction, internal ventilation channels, and MIPS. Prosurf integrates the lens into their helmet, so there will be no more screws.
These safety and ventilation promises must be delivered in a good fit. Head has re-worked their premium Compact and Charter styles. These styles already feature their Sphere Fit system that creates a snug and secure fit without any pressure points. "The new Compact EVO and Charter EVO are now updated with an easy-to-use dial in the back for precise adjustment", says Katharina Acham. Giro has their own "In Form 2 Fit" system that adjusts sizing and fine-tunes the vertical fit on the go. Rossignol's Templar has their R-Fit Dial adjustment system. Smith has updated their Method MIPS with their lifestyle fit system that has improved beanie compatibility. Spektrum works with their proprietary ORM 3D Fit. Bollé uses the Click2FitTM system.
TSG combines their own Dial Fit with their Tuned Fit System to offer fully customisable styles. The TSG Dial Fit system adjusts the interior to the shape of your head, whilst the Tune Fit system offers additional fine-tuning when you change the pads. Sandbox has incorporated a fit system to all their helmets. Spy+ pays special attention to a seamless fit of the helmet with the goggles. Triple Eight emphasises audio compatibility while relying on their Halo liner for a deluxe, comfortable fit.
Many innovations appeal to sustainability. Spektrum has developed a biobased polyamide shell specifically for their helmet programme. It provides top end impact resistance at a slightly lower weight than conventional materials. This material can be found in their Bunner style, along with a Merino wool comfort liner and a host of other biobased and recycled components, including the EPS impact absorbent. Bollé places great importance on sustainable materials. The Eco V Atmos comes with a 100% recycled photochromic visor. The straps, dividers, fit system, goggles retainer, padding and ear pads are partially made from recycled or bio-based materials. The EPS is mixed with cork. This can also be found in their Eco Ryft Pure MIPS. Salomon continues their eco-friendly approach. "We ensure that we integrate liners made of recycled fabrics in all our new products for 23/24", says Awena Jouannic. Pro-Tec is considering a move to eco-friendly materials in the coming years. "With protective gear, we want to make sure the eco-friendly products are as safe for impact protection as the current ones", explains R.P. Bess.
The accessories category seems freer from overall trends, and brands freestyle their way through it. For some, goggle-helmet integration is paramount. Bern offers their B1 goggle which fits seamlessly on their helmets. Flaxta offers a goggle clip in an assortment of colours. The user can customise their helmet through their Flaxta ID programme. This programme also allows you to choose the colour of your hard-shell top. Spektrum comes from the eyewear industry, so their helmets are designed with goggle integration in mind. Audio capabilities are important. Bern and Sweet collaborate with Outdoor Tech offering audio drop-in chips. Smith collaborates with Aleck, making their helmets ready for integration of their wired or wireless audio systems. Following the success of their 006 audio system, Aleck focuses on improving fundamentals. "Our new snow helmet audio system for 23/24 gets sleeker, more comfortable and has double the battery life than the current 006", says Adam Janecka.  Some offer spare parts to convert or customise your helmet. Bern will release new summer liners that allow conversion of their snow helmets into bike ones in a snap. Smith and Salomon offer optional chin guards for their slalom helmets. Spare visors are appreciated. Salomon, Spy+ and TSG offer them. Head adds a reusable fabric visor cover to their Radar and Rachel helmets.
Sustainability.
The use of biobased and recycled materials is becoming widespread. Flaxta uses a recycled EPS core. All the plastic parts in Spektrum's helmets are biobased. If they cannot source a biobased material, they choose a recycled one. Salomon's MTN helmet has 70% of recycled materials. Most of their liners are made of recycled fabric or Merino wool. Bern also chooses sustainable materials for their soft goods. Head uses natural, recycled, and certified materials, with future steps planned to increment the ratio.
Packaging display of helmets are carefully considered from a sustainable perspective. Head and Smith use certified and recycled cardboard boxes. They have also eliminated plastic see-through windows and protectors. Smith has re-engineered their boxes to cradle the helmet without the need of blocks or pads. Salomon's boxes, user manuals and hang tags are now made of FSC certified paper. Aleck has eliminated the packaging from their retail boxes. All brands have reduced or eliminated the use of poly bags.
Certain production practices also help the environment. Bern recycles any unused material for new products. Head uses water-based ink for their printing. Spektrum avoids dangerous chemicals by injecting the dye into the raw material, rather than painting it. Factory monitoring is helpful. Sandbox is now B Corp certified. Dirty Dog choose Bureau Veritas for their monitoring. Spektrum does the monitoring themselves and is a member of POW and 1% for the Planet.
Most importantly, there is an overall belief that only a long-lasting product can be sustainable. This is mainly achieved through the quality of the materials and construction. Rossignol uses EPP multi-impact foam on all their helmets. "This is an important point for sustainability, as it enables to keep the helmet longer", says Marine Cessans. Repairs also help to prolong the helmet's life. Salomon offers a wide range of spare parts to keep the helmet alive for longer.
Retailer Support.
Most brands manage the current shipping challenges by buying earlier and bringing production closer to their markets. Products will be delivered in time. A slight increase can be expected, but the product in stores will be a high quality, high performing one.
Retailers will be supported with in-store displays, staff education and visual content for online platforms. Product training is becoming a common practice. Flaxta, Spektrum and Sweet offer product clinics for staff. Smith uses platforms such as ENDVR to provide training tools and incentives. Video content with ambassadors will carry the brand message in the digital sphere. When customers go into helmet research mode, shops will be ready to meet their demands, online and offline.