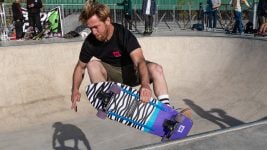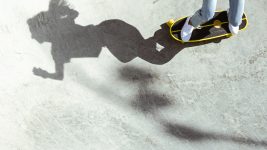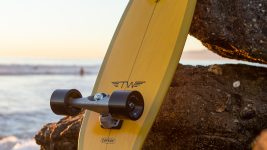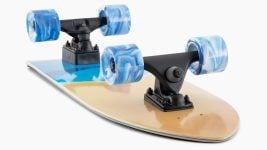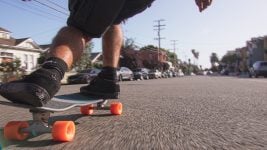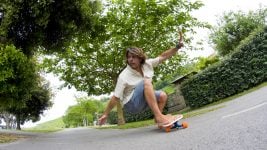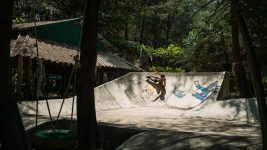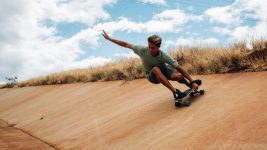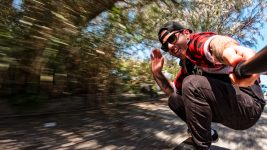 Surf/Skate 2023 Retail Buyer's Guide
What with the twists and turns the world keeps throwing at us, it seems only fitting to discuss the twists and turns of the surfskate industry (pun most definitely intended) and what brands have in store for next season. We take a closer look with the Surfskate Retail Buyer's Guide for 2023 with Dave Morgan.
Market
"The surfskate market definitely remains strong however the overall market conditions have returned to more of a normal and realistic scenario in comparison to 2021." Eben Woodall, VP of Sales at Carver stated, which sums up the general vibe of what's occurring in surfskate right now. The overstocking of the market is currently a big issue in every aspect of the skateboard industry, and as Andy King – Brand manager / Designer at Mindless said: "We feel it will be for the next 12 months. We've had to delay production of our new range due to shops being unable to take preorders and certain brands are forcing stock onto shops and tying up their cash flow."
Xué Gil, CBO at Yow believes surfing is continuing to provide a surge in popularity for surf skating: "I would say that the constant growth of the sport of surfing – specially in inland cities and also the  increase of infrastructure dedicated to the sport." This is clearly evident, as the majority of surf skating is partaken by those within landlocked areas.  "It's also well promoted by influencers to have a completely inclusive vibe. Low barriers to entry help as well, no tricks, just turning, people see that and believe they could enjoy it too," added Ryan Theobald VP Sales and Marketing at Landyachtz.  Jordi Quinto, Skate Specialist at Hydroponic agreed, saying "Riders of all ages see it as an easier practice to master than traditional street and skatepark skating, and especially older riders and those who have been surfing for a while have embraced it quickly and passionately."
Product
The focus of the surfskate market continues to be on complete setups as opposed to individual components, as most brands make purely prebuilt, ready to skate completes, which is especially inviting to the beginner.Tim Macke, Brand Manager at Flow said "Completes definitely are far and away the most popular product currently.  There don't seem to be many people trying to tinker and construct their own complete." Ivan Garcia Arozamena, Product Manager at Miller Division furthered this point, saying that "Although there are riders who have been using the surfskate for longer and buy the loose parts and thus assemble the surfskateto their liking, it is the minority. 90% is still the complete surfskate." Xué Gil at Yow added that "Whilst the percentage of completes remains high, there's also been an increase in people demanding separate parts to build custom surfskates that can adjust more to their necessities." Like with every boardsport, the more the rider progresses, the more they begin to customise their setups to their own liking, so it's good to hear that brands are also offering components alongside completes. For Miller Division, this involves allowing their team riders to experiment with every material and component of their setup, which is then passed onto the customer. "All this means that our surfskates are reviewed one by one so that they have a perfect and durable operation with a top design," says Ivan Garcia Arozamena.




Features & Technology
The trucks of a surfskate are of course the main ingredient to making it so different from a normal skateboard/cruiser and it looks like brands are continuing to improve their systems and experiment with new technologies. Loaded / Orangatang will be releasing more collaborations with Carver – using their own boards and combining them with Carver's trucks as Pablo Castro, International Sales Director at Loadedexplained: "We have a collab with Carver using their CX and C7 trucks and a specially designed Loaded deck as well as bespoke Orangatang wheel and bushing setups." Which will no doubt blow some minds.Arbor have also joined forces with Carver, as Nate Shute- product Manager at Arbor said: "Arbor recently launched the Shaper Series, an ultra-collaboration with Carver Trucks and Shapers; Ryan Lovelace and Tyler Warren." As Carver pioneered the surfskate technology that most brands are using these days, it seems only right to team up.
On the subject, Eben Woodall of Carver announced that "Carver has made some recent upgrades on various truck parts to improve performance and durability including an internal locking spring nut on the C7 as well as an improved softer spring and also a special kingpin lock nut for the CX."  FLOW are most proud of their "spring powered front truck with adjustable tension to dial in your perfect ride," as Tim Mackey explained, which looks to add a little more in terms of personalisation for the experienced rider's preference. Landyachtz, on the other hand have a different approach, as Ryan Theobald said: "The banger truck is designed to use reverse king pin geometry with reliance on the bushings for rebound rather than a spring or other mechanical means. This creates an easy to adjust, simple product that is ideal for more than just surf turns."

Shape & size
From what we can gather, it looks like this won't be changing too much from previous seasons, as Ivan from Miler Division said: "In terms of measurements, it will depend on their height and weight and will vary between measurements from 29″ to 32″ in length. As for widths from 9″ to 10″ depending on the foot or the stability that each rider seeks. This point has not changed." Shape-wise, brands like Hydroponic have everything covered, as Jordi Quinto announced: "The shapes follow the general aesthetics of surfing, with fishtail or diamondtail boards, as well as other models closer to 80s skateboarding. It sounds like brands are focusing on 'all rounder' boards that can be used for both aggressive carves as well as casual cruising. Landyachtz stood out here, as Ryan Theobald explained: "Our Complete packages are unique in the market because we designed them to act as a surf cruiser. A surfy hard carving cruiser board that is a very capable everyday board." Slide's best-selling shape is as Iciar Sánchez, Product Designer at Slide said, " The Gussie31". It's great for all levels, as it's wide enough for beginners and super manoeuvrable for advanced riders." Nate Shute from Arbor added that "Arbor continues to elevate its signature Wood aesthetic by blending sustainable materials with quality craftsmanship, driven by artists, shapers, and athletes."
Sustainability is still a constant battle for any industry to remain conscious of, especially with soaring material and manufacturing prices, however surfskate brands are positively acting upon this. Eben from Carver spoke of "working on the new 'Ghostwave' model that is a step up from our 'Ahi' model using recycled fish nets as the material." Brands are also using mixtures of different woods, combining the likes of bamboo with traditional maple in a bid to provide more sustainable production, however this does raise manufacturing costs.

Price points
Continuing on from the choices of materials and the price points that obviously receive an effect from this, Ivan from Miller Division said "In terms of prices, our starting point for surfskates ranges from €185 to €210, the highest – those with combinations of wood that make the product more expensive."  Entry level, affordable completes are coming in from brands like Flow and Gotcha starting around €130+, whereas the higher end of the scale seems to be brands like Loaded, with completes ranging between the €280-300 mark. Obviously the more experienced the rider, the more technology they desire in a board, and this comes with a price, however a price that is surely worth paying for! It's great to see brands like Hydroponic selling singular surfskate decks too for just €79.98, for those that love the undercarriage, but want to switch-up or replace their board.

It most definitely looks to be an exiting year for surfskate, with the aforementioned new technologies being introduced and becoming more normalised within the industry. As the scene grows, the demand for innovative new components will only grow alongside it, so we're all looking forward to what the future will bring.