Safety Shred Days With Victor Daviet & Friends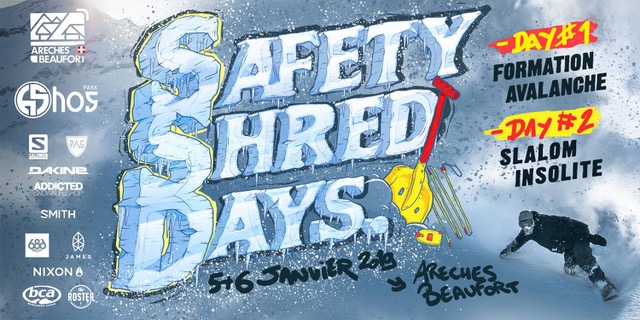 Last week, The Safety Shred Days, an event around mountain avalanche safety tips, preparation and readiness was organized by rider Victor Daviet and took place in Arêches Beaufort, France. On the first day, some lucky retailers were invited by 686, Salomon, Smith and Dakine for a unique experience comprising night riding, a base camp, avalanche classes and workshops.
Day two, was the snow club day, with almost 45 kids from the neighbouring ski resorts. It was a perfect moment for these kids to share a moment with Victor about his experience and passion around snowboarding.
The last 2 days were open to the public with more than 100 entries for the avalanche workshops presented by Johan Gaume, The Anena and Arêches Beaufort ski patrol experts followed by a bank slalom shaped by HO5 with good vibes.
Some snow pros including Mat Crepel, Arthur Longo and Thomas Delfino were also on hand to support Victor and enjoy the event.
Pics: Remi Petit. Words: Our roving reporter, Pacome Allouis
Thanks: 686, Salomon, Smith. Dakine, Addicted Shop, Nixon, The James Brand, BCA , PAG, The Roster, HO5 and Ski Resort Areches Beaufort