German Skate Retailer Titus' 40 Year Anniversary Gallery
Titus celebrated their 40th Anniversary with a (Titus) shop vs. shop contest, featuring special guest Chad Muska, who finished the day's event by DJing into the early hours of the morning. The event had an excellent turn out, including up-&-coming skaters and legends alike.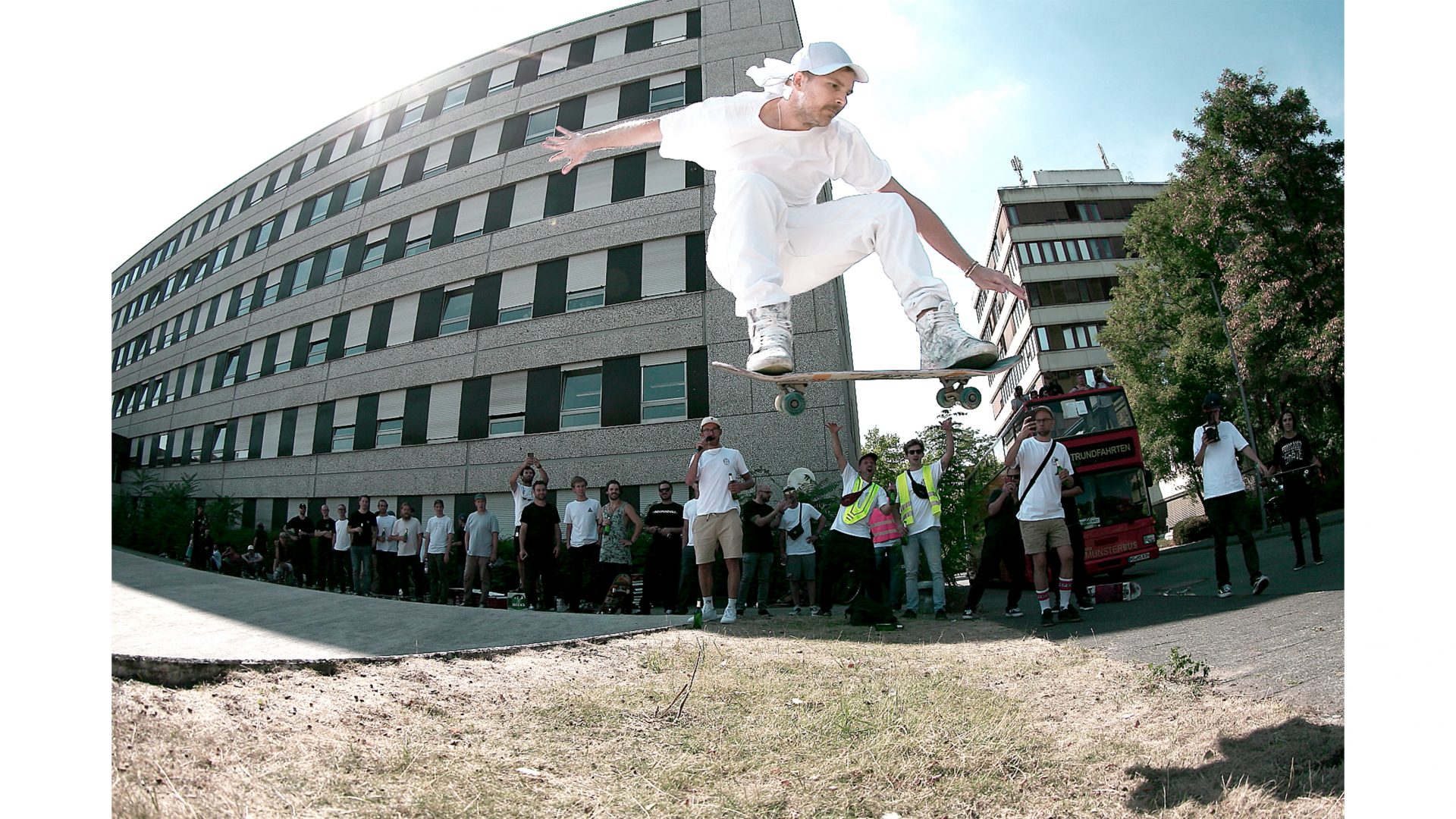 Word from Titus: For the last 9 years, it's been a Titus tradition for all of our shop riders to come together for our annual "shop vs. shop" skate contest, Battle of the Shops. However, this year's BOTS event coincided with the 40th anniversary of Titus, meaning we had to do something extra special! BOTS usually takes place at a nearby skatepark, but this year, we hired a London-style double decker bus to haul our team riders to various street spots around Münster! With no permission beforehand, our shop riders threw down insanely epic sessions at three raw and iconic street spots in our city. We were also joined by none other than Chad Muska, who hit nearly every spot with the skaters and kept the crew of 80 hyped up throughout the day. Stoke levels couldn't have been higher, especially considering that we never got kicked out of any spot!
After the incredible day of skating, everyone was off to the 40 years of Titus After party, hosted by Skaters Palace. This is right next to the Titus headquarters and all the skaters were able to dig into a huge and well-deserved dinner feast together. After dinner, the turntables were set up and DJ Muska played from midnight into the early hours while everyone took advantage of the grill, beers and liquor. There was a great turn out, featuring legendary guests from the German skate scene along with some of the all-time greats like George Powell and Jeff Kendall, among others! The event was finally wrapped up in the morning with a breakfast for everyone. It's safe to say that you could tell who had a great night and even who was still going!
A massive thank you to everyone that came out to celebrate with us, whether from Germany, Europe or from the States! We love you all – Keep Pushing!