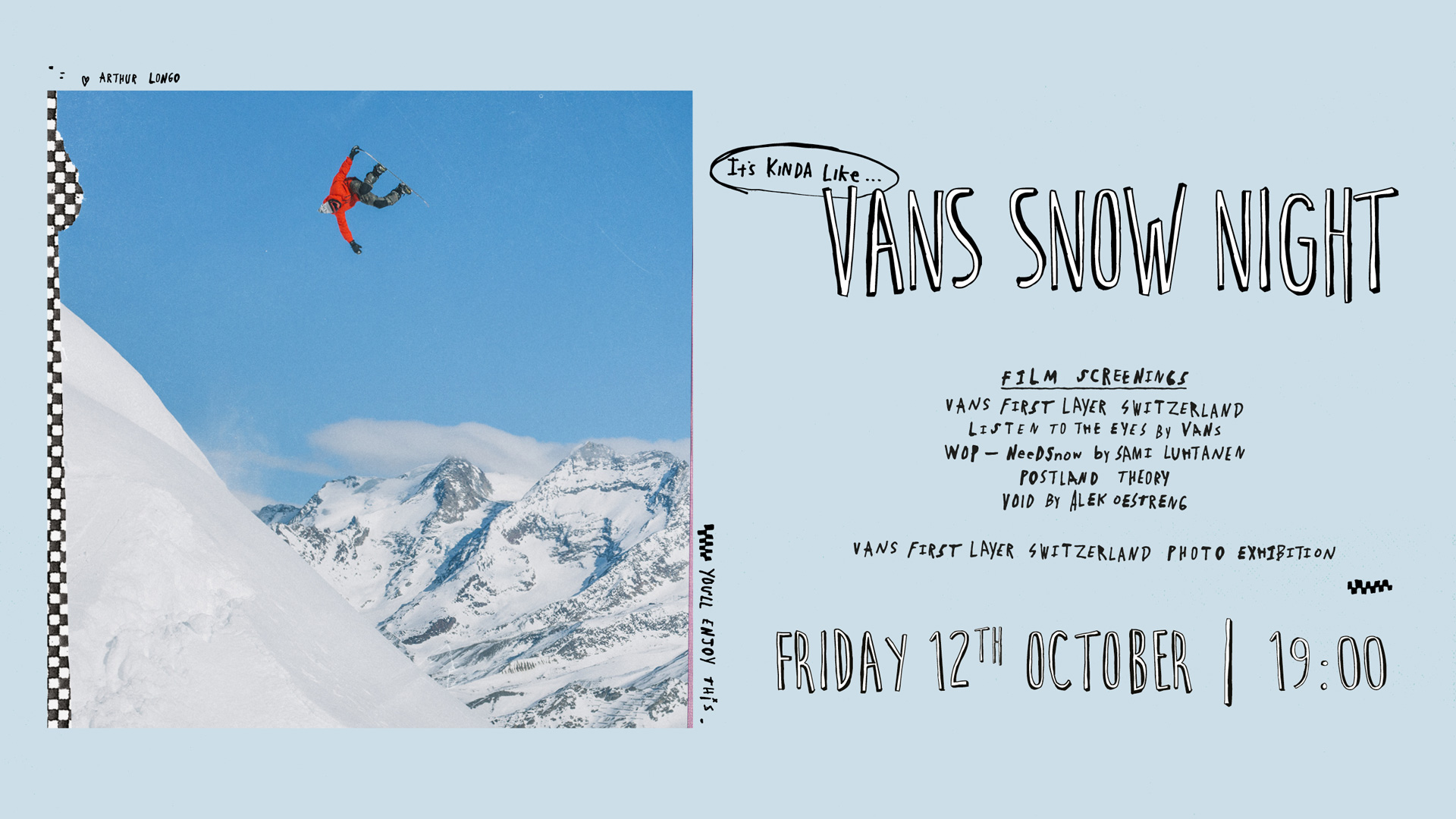 House Of Vans Hosts Their Annual Snow Night
With winter just around the corner, Vans will be hosting it's annual Vans Snow Night at the House of Vans. Enjoy some drinks, music and a showcasing of Vans First Layer photo exhibition by Matt Georges, along films such as First Layer Switzerland, Postland Theory and Listen To The Eyes.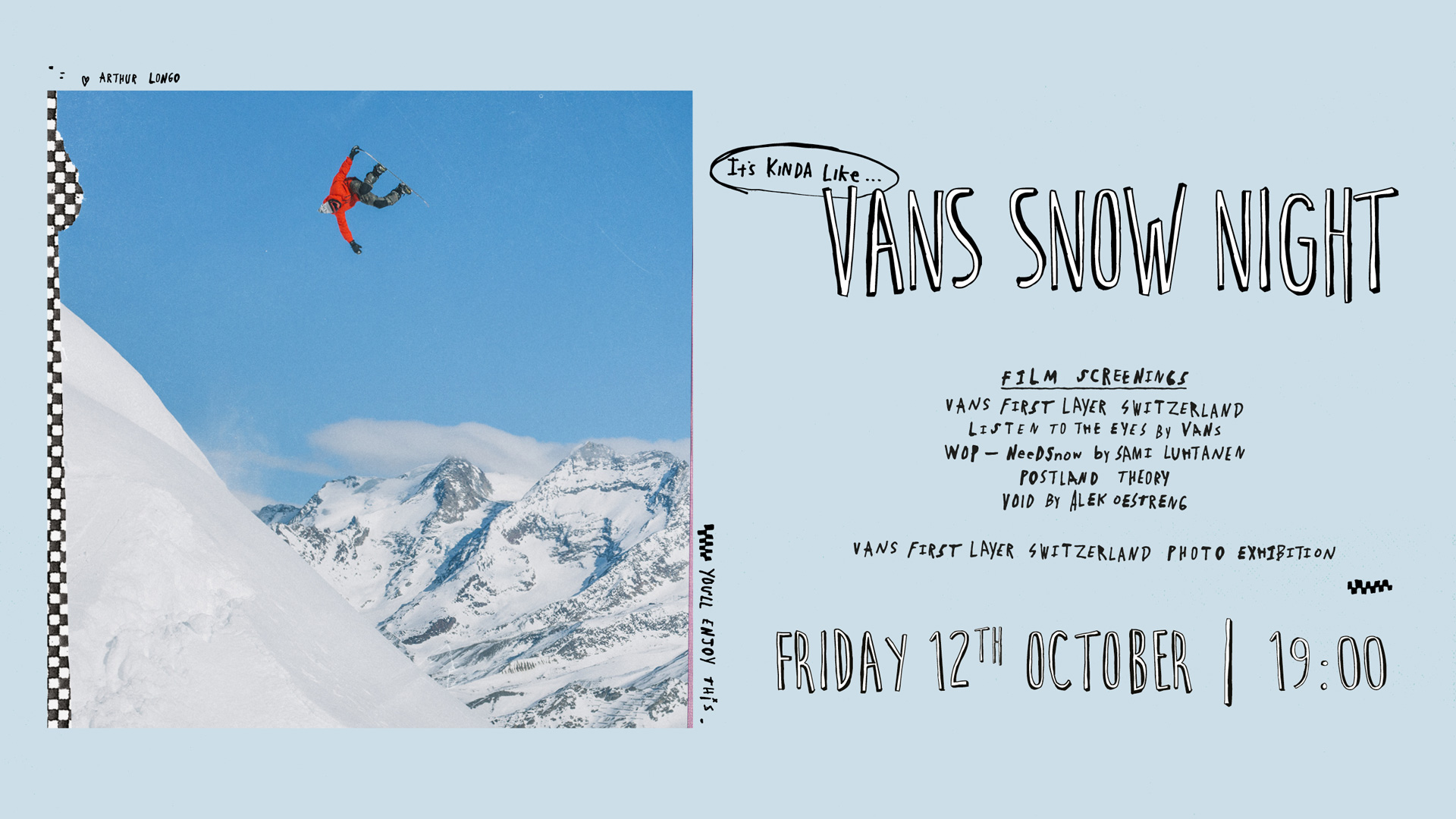 Press Release: With the snow season underway, it seems the perfect time to host House of Vans' annual Vans Snow Night. Join House of Vans for a showcase of all things Vans First Layer, from a unique photo exhibition by french photographer and Vans Family member Matt Georges to a banging line-up of snow films, screened for one night only in the House of Vans 110-seat, underground cinema room. 
Snow films featured:
First Layer Switzerland–featuring: Arthur Longo | Victor Delerue | Alek Oestreng | Markus Keller
Void– A mini-movie by Alek Oestreng

Postland Theory– featuring: Will Smith | Cees Wille
Wop / Need Snow– A mini-movie by Sami Luthanen

Listen To The Eyes by Vans – featuring: Mary Rand | Hana Beaman | Leanne Pelosi
Drinks, tunes & good vibes guaranteed! Grab your free copy of our #VansFirstLayer zine and come celebrate with Vans' riders. 
VANS SNOW NIGHT
Doors: 19:00 – 23:30
Free | No Booking Required
#HouseofVans | #VansFirstLayer