Protest Conduct Solar Panel Project To Produce Green Energy
10,000 solar panels have been installed to the roofs of Protest Sportswear, CDR Vastgoed, Dekker Warmond and Zoetermeer (Holland) equating to 2,500,000 kWh of green energy per year in an attempt to answer the local council's request for companies in the area to conduct greener practices.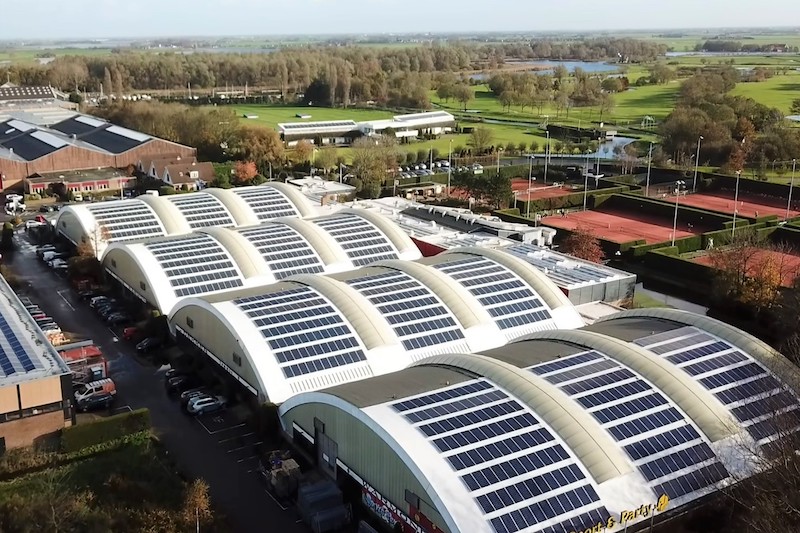 Press Release: RANDSTAD – The roofs of Protest Sportswear, CDR Vastgoed and Dekker Sport & Party Warmond and Zoetermeer, all located in the Randstad, have been fitted with solar panels since March 2018. In total, KiesZon has installed 10,000 solar panels over approximately 25,000 square meters over the past 9 months, accounting for approximately 2.5 million kilowatt hours (kWh) of electricity per year.
By way of comparison, this is equal to the yearly energy consumption of 600 households. This makes it one of the largest solar power projects in the Randstad this year. The companies Protest, tenants of CDR Vastgoed (including Monkey Town and Prolife fitness), Dekker Warmond and Dekker Zoetermeer take the largest share of the green energy. The remaining produced electricity can be used by companies in the area or returned to the energy supplier.
With the solar panel project, Protest Sportswear, Dekker Warmond, Dekker Zoetermeer and CDR Companys are answering the local council's call for companies to be greener. The commencement of green energy production will be celebrated on April 19, 2018 during the opening of Lucky's Bowling in Warmond, a new venture of Dekker Warmond. Lucky's bowling alley is the first design bowling alley in Western Europe, a trendy vintage style bowling alley with restaurant all largely run on green energy.