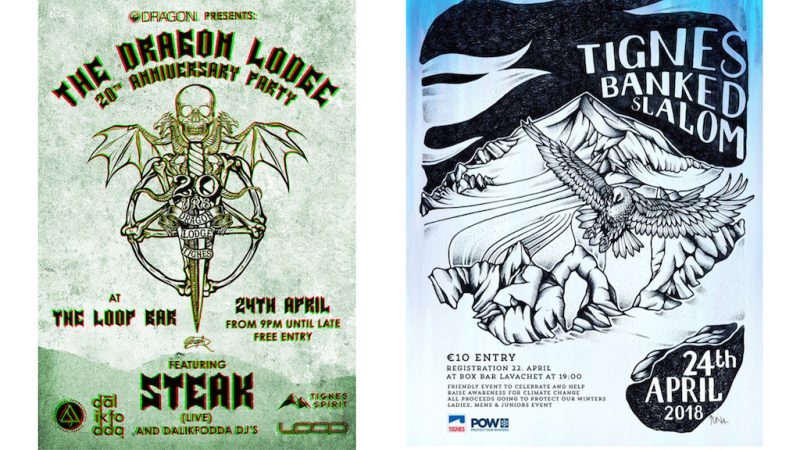 Dragon Lodge Tignes 20th Anniversary & Tignes Banked Slalom, April 24 2018
Dragon Lodge Snowboarding is celebrating 20 years next week in its home of Tignes, France. A haven for snowboarders for the past two decades, the crew at Dragon Lodge are celebrating with Tignes' first Banked Slalom event – organised by TDC Snowboarding with all profits going to POW – and a stoner rock party featuring STEAK in the evening hosted at the infamous Loop Bar. Throughout the week Dragon Lodge is also hosting raucous BBQs with the legendary DJ BBQ and there'll also be plenty of shredding! The week's running in association with Dragon, dalikfodda and Tignes Spirit.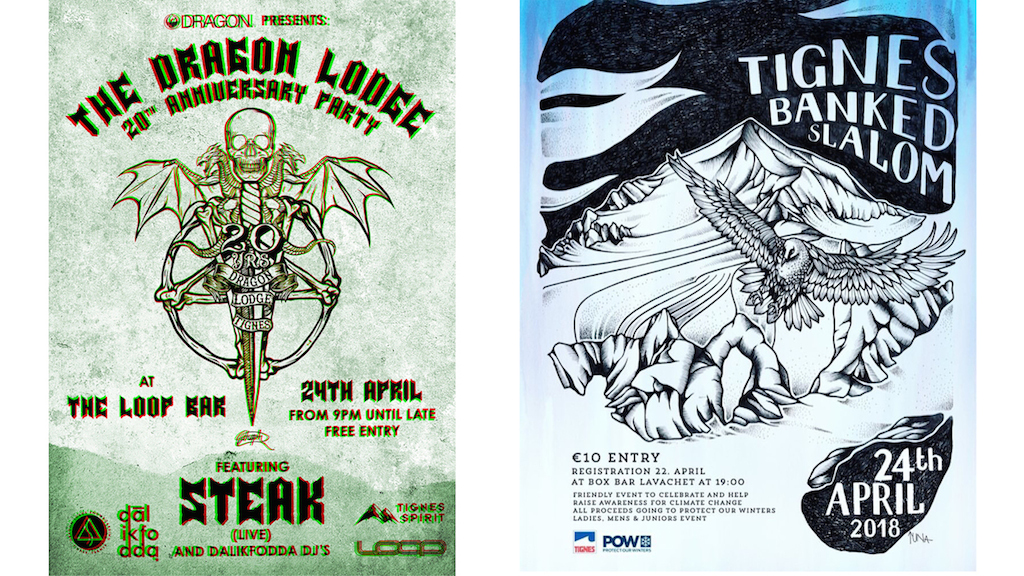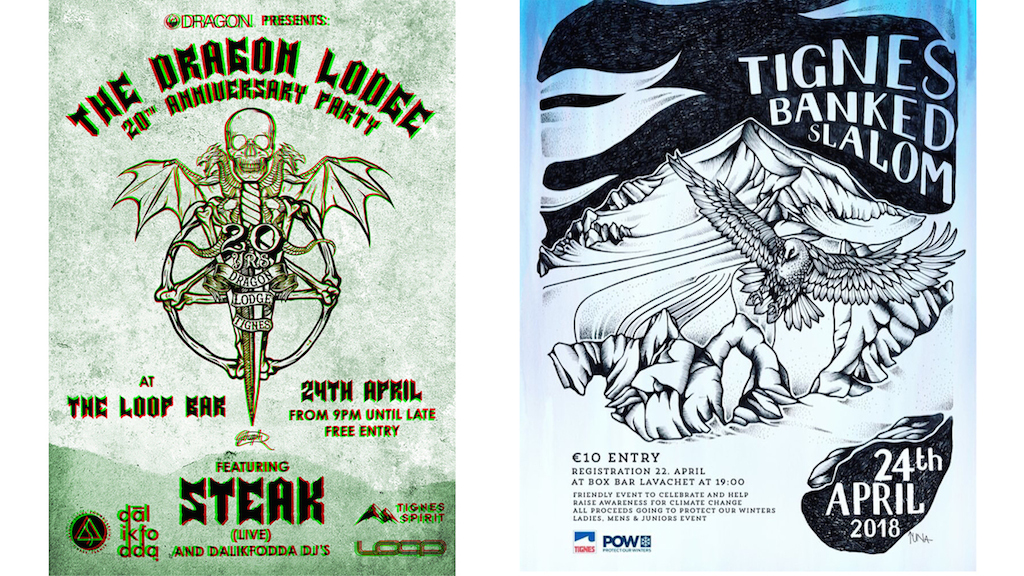 Press Release: The 2017 / 2018 winter season has been an epic one across the Alps, and especially in Tignes, with a record snowfall, the most for more that 30 years…and it's also fittingly been the 20th season running for the Dragon Lodge. Little did we think when we opened the first little lodge in December 1997 that we'd still be shredding on 20 years later! Back then we just wanted to setup the kind of place we, as snowboarders, and our friends wanted to stay for a week in the mountains, and now 20 years later we're celebrating just that with our friends and family as we do every Spring.
This year as well as the epic Spring shred we're putting on a series of events with all our friends in Tignes, from Apres sessions at the Loop & Tignes Cuisine (Wednesday 23rd 4PM) to BBQ cook outs with the legendary DJ BBQ and his posse at the lodge – plus next week, on Tuesday 24th April, the mighty stoner rock behemoths that are STEAK are back in town!
Most seasons we like to close the winter out with some rock 'n' roll, teaming up with our friends and sponsors to put on a free live show at the Loop Bar . This year as always the event is presented by our longtime sponsors Dragon, who themselves are celebrating 25 years in the game, as well as regular long-time partners in crime Dalikfodda and Tignes Spirit, and of course artwork for the gig, and a special Dragon Lodge 20th birthday design, have been done by longtime Dragon Lodge friend and collaborator & Dragon artist Schoph.
This year we're also stoked that Tignes' first banked slalom event will be held on the same day Tuesday 24th April, arranged by the TDC Snowboarding crew, this friendly event is open to all and will help raise awareness of climate change in partnership with Protect Our Winters (all funds from the event also go to this great charity) – Artwork for the Tignes Banked Slalom is by another amazing shred artist Iuna Tinta
So, anyone in Tignes, this area of the Alps, or just anyone who wants to have an epic end of season shred & party get yourselves up to Tignes on Tuesday 24th April and we'll see you here!