German Market Insight April/May 2018
It's no wonder that brands want a presence in Germany. It's the biggest market within the European Union: 82.5 of the 511.81 Million that live in the EU overall are German residents. It's an affluent country and its well-heeled population is a market that everyone wants to tap into and generate sales from.  By Jochen Bauer.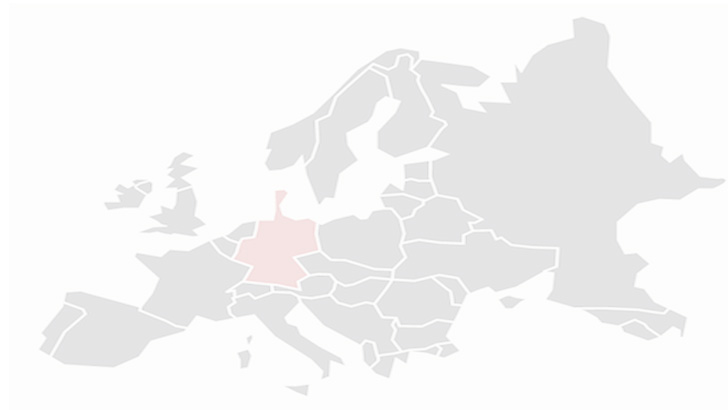 Gone are the days where retailers had to lure in brands – nowadays it's the shop owners calling the shots and brands will have to tow the line or rethink their strategy. Retail means change, and the shopping catalogues from the fifties through to the eighties have been replaced by online retail.
Anyone still navigating the retail world without an online shop seems almost exotic these days. At the same time you have to be realistic when it comes to investing in online activities. There's stiff competition out there and who can compete with Amazon, Zalando, Ebay and the like? You will have to do the maths before taking this step.
Snowboard retailers have benefited from the snow-rich winter which brought a high turnover. Whoever had residual stock or new equipment could score points with customers and sell a lot of stock. That's why the Beatnuts store in Rosenheim had such a good winter business, according to Ralf Ortmeier.
Specialist retailers benefited as less and less snowboard equipment is available on the Rosenheim high street, and even sports retailers and department stores have discontinued their snowboard ranges. "Boots and bindings were a big hit, as were snowboards themselves. Particularly the smaller, non-standard brands you can't get on every street corner. That's why we're planning to extend our range for next season. We'll get more people into the stores and onto the mountains."
The Beatnuts store occupies the former Titus Rosenheim retail space and has been completely refurbished and done up. "It looks tidy and I prefer it to the old look. I hope that the customers think the same. We're also planning a paddleboarding campaign and we'll extend and expand the skateboarding section. We're already better positioned for streetwear and sneakers and there's a lot more choice for women too."
Ronaldo Friesen of Munich's SantoLoco agrees: "We've noticed that everything has to be clearly laid out. The times when you squeezed as much stock as possible into a small retail space are well and truly over. Kids don't browse for hours as their shopping behaviour is informed by online retail and Google. It means they want to access things quickly and get a good overview. Instagram and online retail have a huge influence on kids and grown-ups alike.
We've picked up from our shop café that a lot of the retail experience is about having a good time. You don't only want to bring home the stuff you were looking for; you also want to have a good day out. This is the combination we have in mind for SantoLoco. There's about 40% less stock in the shop, but we have mainly highlights. It's a very open space, that's why it seems a lot bigger now, although the actual floor area is the same. I travel as a sales rep myself and I've seen a lot of shops refusing to change, leaving everything as it was 20 years ago. These are the retailers that are struggling.
You either adapt to the latest developments or you will close down. There's obviously the unfortunate habit of customers seeking advice in store, only to then order cheaper online. We therefore tend to focus on brands that make us less susceptible to the price distortion." Having the Eisbach river nearby helps with turnover. As does the growing number of surfing tourists travelling all over the word. That's why Ronaldo thinks they're well set up for the surfing market, with their huge range of wetsuits and a workshop repairing surfboards. There's not a lot of places in Germany that do that!
"Skating is also on the up again, only longboarding has dropped quite significantly. But snowboarding still has a noticeably active scene. It may not be that palpable in the big cities, but it's definitely there. I noticed it at SuddenRush in Laax. There's kids coming in, bringing with them huge potential."
It's this potential that the new Stoked shop in Bamberg is counting on too. They have just had their first successful winter season. "We're happy, considering this was our first season. There's always room for improvement, obviously. But we sometimes struggled when the store was really packed. Soft boots were in such high demand, we were wondering at times if we were actually a shoe shop. We give fair and transparent advice. Our customers love that we've tested all our boards and bindings ourselves and don't only recommend random stuff off the shelves.
We have a huge range of premium boards and bindings for testing and we also offer a fair snowboard service within 24 hours, ding repairs for surfboards as well as lessons and hire. In summer, the focus clearly shifts to the surfing community, that's why we came up with our own stand up paddling brand SUP Affairs. In addition to that, we offer surfboards for holidays on the Atlantic. Our range of lycra and wetsuits is second to none around here. Plus we offer accessories, bikinis, boardshorts and streetwear. Sustainability is a big thing for us and has been from the word go. It's at the heart of our SUP brand which helped us open this shop. Keep your mountains and oceans tidy!"
Speaking of oceans and the sea – we're going all the way up north now to meet Eike Witzel of Supremesurf in Rostock. He's been in the business for 12 years, offering fashion, windsurfing, kitesurfing, SUP, skateboarding, wetsuits, skiing and snowboarding. His retail space comprises 250 square metres and it even has direct access to the sea!
"The way I see it, it's all about focus and we specialise in wetsuits and SUP. We stock a huge range. But this year we'll turn our attention to windsurfing. Kitesurfing has plateaued, but windsurfing is making a comeback, as is skating!
The snowboard and ski segment is almost exclusively hire-based. We're the only snowboard retailer up here, and we even have a ski and snowboard machine. That's why we can cover the whole range of services. We've got skiing services which bring in a lot of footfall. Surfing is fairly small, that's why we only stock a small selection of boards. We can however order directly from the manufacturer if the customer has special requests. In terms of SUP, I don't think we'll see the market peak for another two years. Here's hoping. We'd like to continue to specialise in hardware, with a split of 90% hardware and 10% fashion. To have a good direct contact with the brands is paramount to having a good selection of stock in the shop. It also means that you can actively seek solutions for both sides if there's a problem. Retail is a tough business and everyone is aware of that."
Even in Europe's biggest economy there's been a lot of change in the way retail is structured. While the big chains and online giants are scrapping over market share, smaller retailers have to fight for survival. But a tiny proportion manage to defy the trend by cleverly thinking about their concepts, offering a real experience to their customers. They add value by sharing their knowledge and expertise and by offering high-end products, allowing them to flourish in this market. This concludes our south-to-north tour of Germany.