Heimplanet x Binsurfen 'Structures Of Nature' Event In Vernissage, Germany
Pushing the limits of what can be achieved on a surfboard, German surf crew Binsurfen – Felix Gänsicke, Lucas Günther and Dan Petermann – have collaborated with long-term partner Heimplanet to deliver their 'Structures of Nature' exhibition.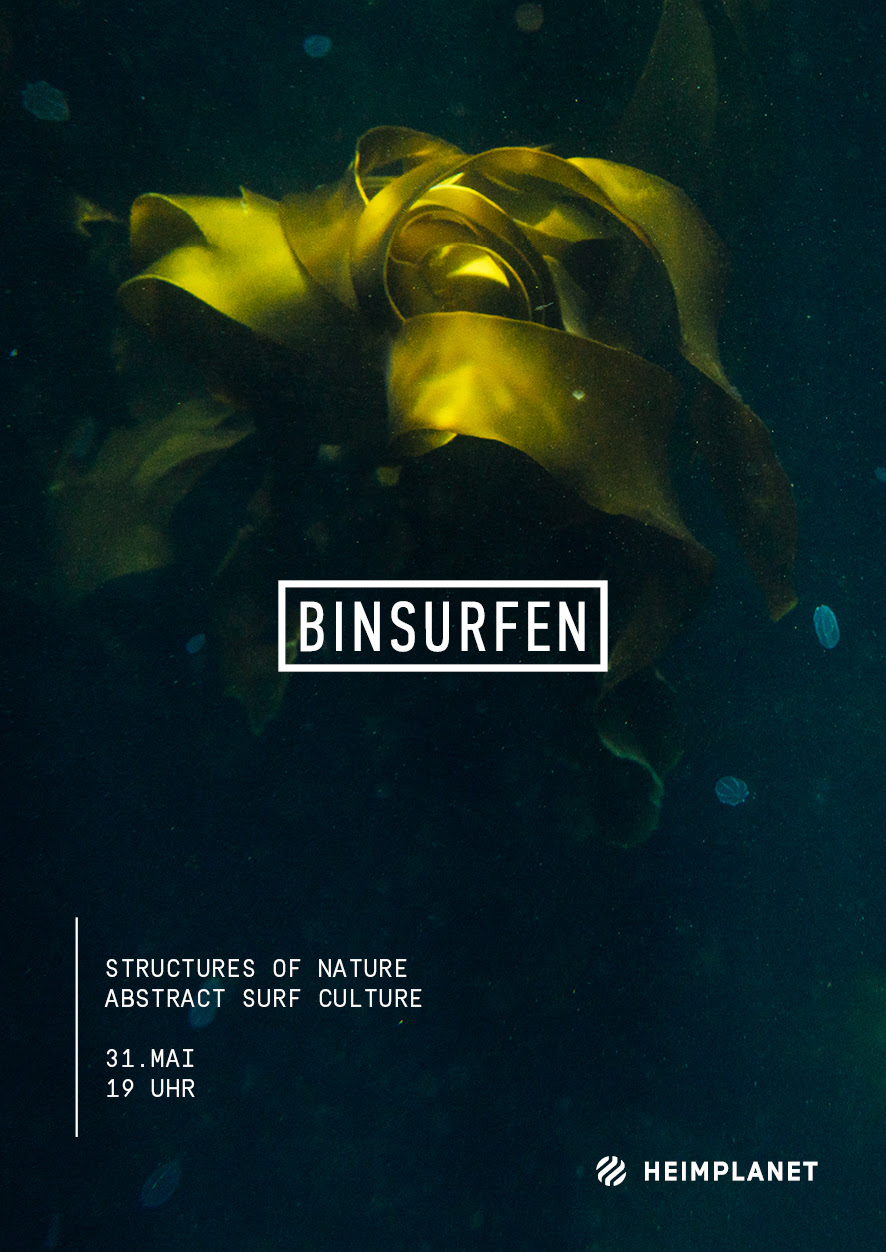 Press Release: With BINSURFEN Felix, Lucas and Dan realise ideas and projects that they only dreamed of as children themselves. They have created their own films, magazines and surfboards and they are now presenting brand new works as well as those of the last few years in an exhibition in the newly opened store of their long-time partner Heimplanet.
"We never wanted to be the boys who always look forward to the weekend."
While the photo exhibition focuses on the structures of nature, CJ Mirra from London with his award-winning soundtracks from surf movies of the last years, creates the right mood. CJ Mirra, who found access to the surf movie world through acclaimed director Chris McClean, produced more than 20 short films worldwide at festivals. Inspired by light, the landscape, the size of the waves and the color of the water, Mirra composes almost supernatural soundscapes with an orchestral background to the impressively wild surf scenes of Iceland, Ireland, the Faroe Islands and many more.
Vernissage:
31st May / start 7 p.m.
Musik (live) by
CJ Mirra + Special Guests
Location:
HEIMPLANET Store
Shanghaiallee 21
20457 Hamburg
We are looking forward to your attendance to the event via Facebook HERE.
See you there!
The Heimplanet-Team