Pushing Boarders Sparks Pioneering Discussions On Skateboarding For Social Good
The recent Pushing Boarders event brought together people from all over the world into London to talk skateboarding. It was a great opportunity to open up an array of conversations on skateboarding for social good bringing together professional skateboarders, community leaders and renowned scholars that are doing impactful and inspirational work in the industry.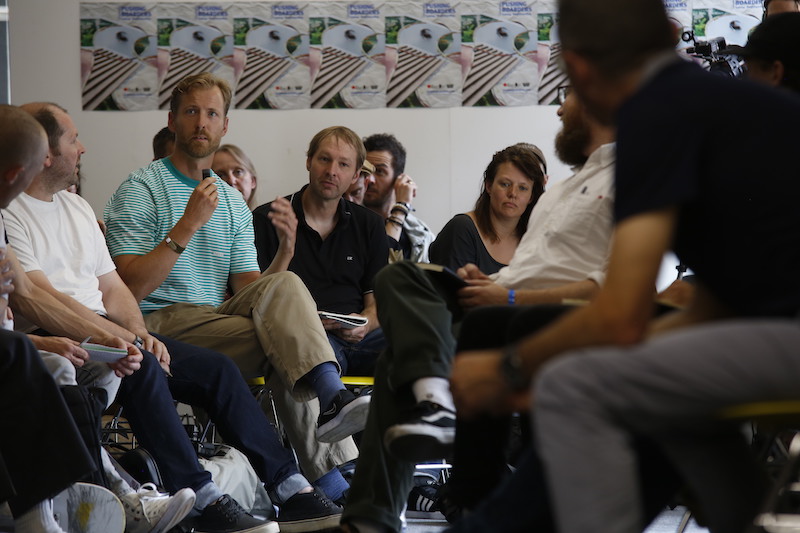 Press Release: Over 1300 people signed up for tickets to Pushing Boarders; the series of public talks and debates about skateboarding as a tool for social change, which took place last weekend in London. The event brought together professional skateboarders, community leaders, renowned scholars and members of the public to be part of a series of talks and panels at The House of Vans and UCL Bartlett School of Architecture. A first-of-its-kind event, the packed out venues saw over 200 people from all over the world attend seven different panels to listen and contribute to discussions on topics such as "Skateboarding and the Gender-Identity Evolution" and "How to Build a Skate Friendly City". Rooted in skateboarding and led by skateboarders, Pushing Boarders proved to be a celebration of the social and cultural impact of skateboarding, bringing together like-minded people doing impactful and inspirational work in skateboarding.
After the event, one of the organisers of Pushing Boarders, and co-founder of Re-verb Skateboarding, Thom Callan-Riley said:
"Pushing Boarders was an experiment and we didn't know if anyone would show up for it, but we are overwhelmed and invigorated by the turnout and the dedication of the audience who sat inside on a sunny weekend in London to talk about these important issues in skateboarding when they could have been out skating — we think this shows that people do really care about the topics that were discussed across all the panels. We are so excited for what can happen next with all of the energy that everyone brought to this event and what it means for the social impact of skateboarding going forward."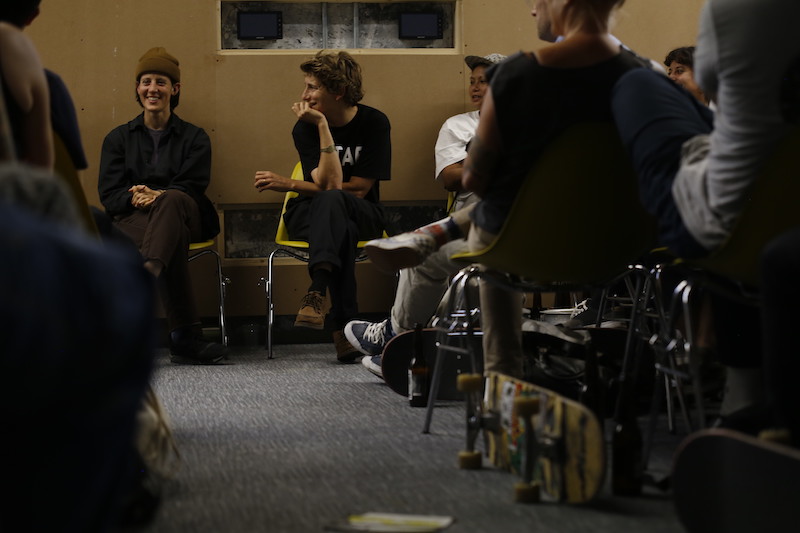 Find out more about Pushing Boarders at pushingboarders.comor follow @PushingBoarders on Instagram, Twitter or Facebook to keep up to date with the latest news including videos of all the talks from over the weekend.
For anyone involved in a skateboarding-for-good initiative you can take part in a survey aimed at providing insightful data to demonstrate the reach and influence of these projects around the world at