German Market Insight June/July 2018
While the rest of Europe has been dominated by retail chains, Germany for the past few decades has been able to preserve a diverse and individual shopping environment in our cities. But as we speak, more and more chains and retail conglomerates are expanding on the national and international market, which sends a troubling sign to retailers. Many downtown shopping precincts have started to look almost identical and independent shops are suffering. E-commerce giant Amazon is already capturing about 50% of German online sales. So every second euro spent in Germany goes to Amazon, and the ordering frequencies among customers is rapidly increasing. And keep in mind that Amazon's employees continue to strike in protest of labour conditions! Amazon has recently surpassed Google in terms of product search volume and only one quarter of German online sales is now entirely independent of Amazon. Next to cheap prices, customer reviews are also a big factor in purchase decisions, but it turns out many of these have been unmasked as "fakes". Market Insight by Jochen Bauer.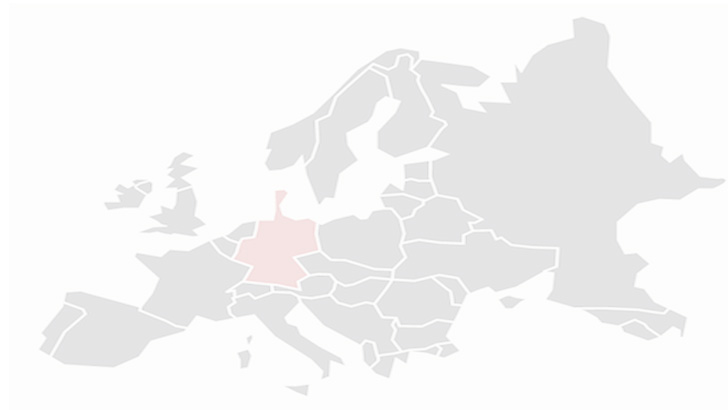 In order to better protect consumers in the future, the General Data Protection Regulation (GDPR) took effect on May 25 and sets out to curb the intense data collection practices of big companies such as Apple, Google, Facebook and others. The European Union legislation sets clear standards in 99 articles regarding the collection, processing and transfer of personal customer data. Since 2016, there was a grace period for companies to meet these guidelines but on May 25, 2018, the law took full effect. Companies who fail to comply are facing fines up to €20 million or 4% of annual revenues.
This is good news for consumers, but increases the workload of proprietors of online stores and websites when it comes to act in accordance to the new data protection laws. Skateboard icon Titus used the occasion to completely relaunch the online store and is also celebrating 40 years(!) in business this year. Congrats on this note to Julius Dittmann and crew, this has been a long contribution to the action sports business. Julius took over the family business from company founder Titus in 2009 and now manages the titus.de online store and brick-and-mortar locations. Julius says: "Thank you! Forty years are quite the milestone. We are excited to have been able to stay with skateboarding in Europe and lend our support, and to still be actively involved!" How has skateboarding changed compared to four decades ago? "Skateboarding in 2018 is extremely diverse. From 'just learned how to walk' all the way to skateboarding grandpas, from DIY to the Olympics, from street skating to bowls, to skate parks and slappy curbs. And finally female skateboarding is on the rise globally (see our article on p.28). Skateboarding right now is probably more diverse and differentiated than ever before." In their fortieth year in business, the Munster-based company operates 32 retail locations and franchise stores in major cities across Germany.
Retail chain Blue Tomato also celebrates an anniversary: 30 years in business. Constantly expanding, Blue Tomato now counts 18 stores in Germany, 4 in Austria and 14 in Switzerland and recently opened doors in Passau near the Austrian border. The company has generated great revenues by implementing a newly developed algorithm in the Blue Tomato online store that is able to recognize and respond to customer demands on the site.
Going into brick-and-mortar retail, we spoke to Edge 2 Edge in Garmisch-Partenkirchen: "We have been in our new 200 square meter location for eleven years now and offer everything needed for skate and snowboarding, plus all relevant apparel. We are super happy with the current situation and are enthusiastic about the future while giving it all we got!" They do not operate their own online store at this point but fully focus on stationary retail at this point. "Last winter is not going to save lost revenues from past years, but it definitely has paid off!" The fast weather change from super cold to warm also brought increased sales of summer items. Especially the numbers of shorts sold at Edge 2 Edge increased this year compared to past periods, which led to sales growth in the second quarter. In summer, skateboarding emerges as the clear focus. Longboards are selling at a normal clip, much like in recent years. "The big high point was definitely great but we are also thinking sustainably and also expect the longboard hype to reflect in stronger skate hardware sales over the coming years. The focus on complete set-ups in skateboard hardware is increasing and the store is reaping the benefits at the moment. Individual decks and components remain to be in demand, but there has been a notable surge in complete sales. The classic skate shoe retail environment continues to be problematic, since the big brands dominate. But we keep seeing core skateboarders who request Emerica, etnies and DC Shoes. Collabs, especially limited ones, work well for our store," said Basti Bendele. "Although they sometimes do not reach us so close to the mountains. But we are always willing to try these things in our store. Snowboard pre-order volumes for the coming winter season is up by 10%. But the risk needs to be distributed better, overall. We can't always stick our necks out and assume all the risk. The brands should also play their part, in order to provide small retailers with some sense of security and flexibility."
For a showcase on how to get kids into skateboarding successfully, look no further than Jens Gramer at 58 store in Ulm, who has been active for almost 25 years. Together with the city of Ulm and its elementary schools, the store has been running skateboarding workshops and in 2017 has brought over 1000 kids on board. Supplying rental boards, protective gear and lots of initiative has yielded amazing results. Skateboard participation in the Ulm region is on the rise and the store is reaping the benefits, especially from young customers. Sales are up an impressive 30% on last year, although cruiser and longboard sales have fallen off a bit, but still remain sufficient.
At Urban Supplies distribution, Andreas Neukirchen said: "We have sold lots of complete boards that went out to new beginners, and lots of things are happening in this area. Skateboard hardware is going well and already better than 2017. It will be interesting to see how many will get the taste for skateboarding again in 2020 when the Olympics are broadcast on television."
Stand Up Paddling remains a major summer trend in Germany, even grocery retail chain Kaufland is selling an SUP complete set for €249. In core retail, SUP boards under €1000 are selling well, while the category has somewhat stagnated above this price point, said Jens at 58 in Ulm, who has been gathering experience in the segment over the years and will premiere an SUP station directly on the Danube river this year. His store is about to move into a new location with direct water access and will act as a competence centre for Mistral, Red Paddle, Light, Indiana, F2 and other SUP brands. In line with the store's 25th anniversary this year, 58 is reinventing itself and is banking on emotions and experiences by offering workshops, team events and adventure trips. The overall store will be a bit smaller in size than before, but also feature a cafe section. "You need to have new ideas. The new generation has a completely different way of thinking and gets their stuff on the internet," said Jens who is taken a bold new path with his store.