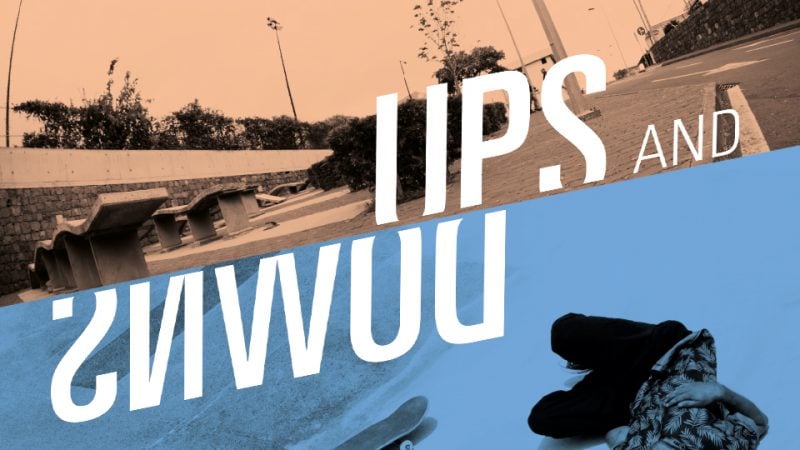 German Retailer Titus Celebrates 40 Years With Release Of 'Ups & Downs'
After three years in the making the new Titus full length video "Ups and Downs" is about to be released and toured across locations in Germany. Join us next week at BRIGHT in Berlin for the premiere.
PRESS RELEASE:  – We can hardly believe it ourselves, but Titus will be celebrating the premiere of our latest video, "Ups and Downs", on Thursday, 05.07.2018. The kickoff premiere takes place at the Sommergarten of Skatehalle Berlin. Five years have passed since the release of our last full-length video, "Tightass". Now, Jost Arens, Patrick Rogalski, Jeremy Reinhard, Vladik Scholz, Yannick Schall and Markus Blessing have pushed themselves and their skating to the next level for "Ups and Downs".
The "Ups and Downs" project began in 2016 with a trip to Lisbon. Since then, filmmakers Dennis Ludwig, Max Pack and Anton Beliaev have worked tirelessly to capture every banger the team could get. The final video was edited by Severin Strauss.
The kickoff premiere takes place at the Skatehalle Berlin Sommergarten at 21:00h, 05.07.2018. Entry is free and there will be free beer (while supplies last). Team rider and DJ Jeremy Reinhard (Lekker Records) will provide musical entertainment after the premiere. Even if you can't make it to Berlin, you can visit one of numerous Titus shop locations for in-store premieres on Saturday, 07.07.2018. The online premiere takes place on 08.07.2018 at 0:01, exclusively on www.thrashermagazine.com.