Larry Mabile To Shape At UWL Shapers Club
Renowned shaper, Larry Mabile, from San Diego will be in France guest shaping at the UWL Shapers Club from August 6-21, 2018. Having shaped for Xandu surfboards and worked on the Kane Garden label before starting his own brand, Exotic Third World Surfboards, this is one not to miss. Details below on how to submit your request for shaping.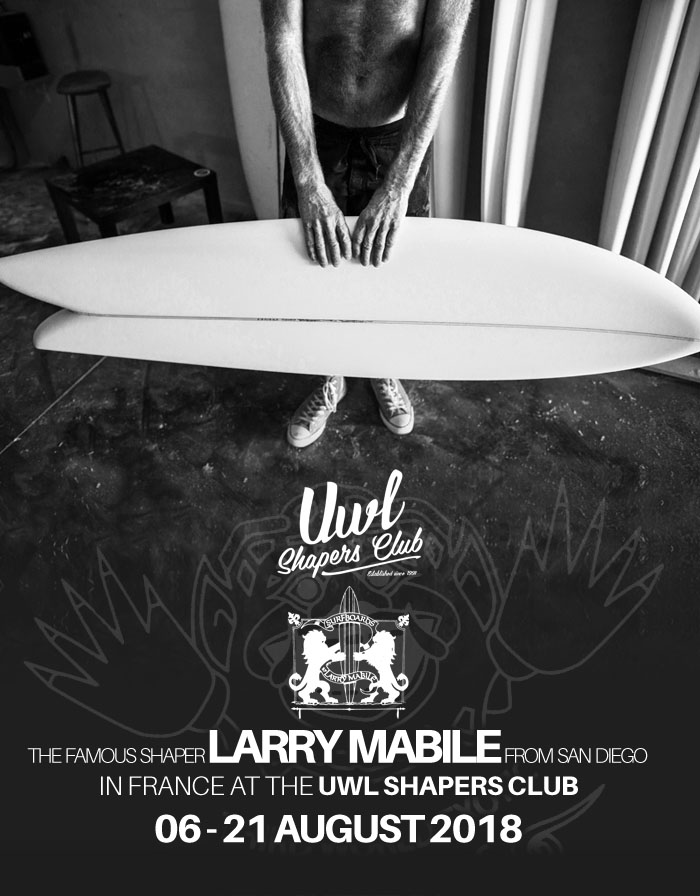 Press Release: Larry Mabile American legendary shaper, also called "Larmo" grew up in Pacific Beach, California where he spent most of his time on skateboarding and surfing at St. Law and The Point. After a stint as captain of a trawler, he began to work in the surf industry at GORDON & SMITH with Skip Frye like colleague from 1979.
He then worked from 1990 to 2000 as a shaper for XANADU surfboards, then worked on the label KANE GARDEN, before creating his own company – Exotic Third World Surfboards – with Phin Spenser.
Shaper affecting the SWIFT movement, he continues its search for performance by changing fishs models adding more driving and energy. Larry will give you the shape "by hand" ideal of your surfboard for the small to big surf.
Book your board here.