Snow Avant Premiere & Rock On Snowboard Tour Join Forces As SportAir & LikeThat Seal Merger
Mathieu Kurtz from SportAir talks to SOURCE about how the merger of SportAir and LikeThat will affect their events for this coming winter, how the merger came about and how they plan on creating a successful B2B and consumer event. SportAir owns shows including the French on-snow demo, Snow Avant Premiere, Sports Achat, Bike Expo and Ski Test Tour. LikeThat founder Gaylord Pedretti is a well known figure in French action sports and the agency has been responsible for events including High Five and the coveted French consumer snowboard test, Rock On Snowboard Tour.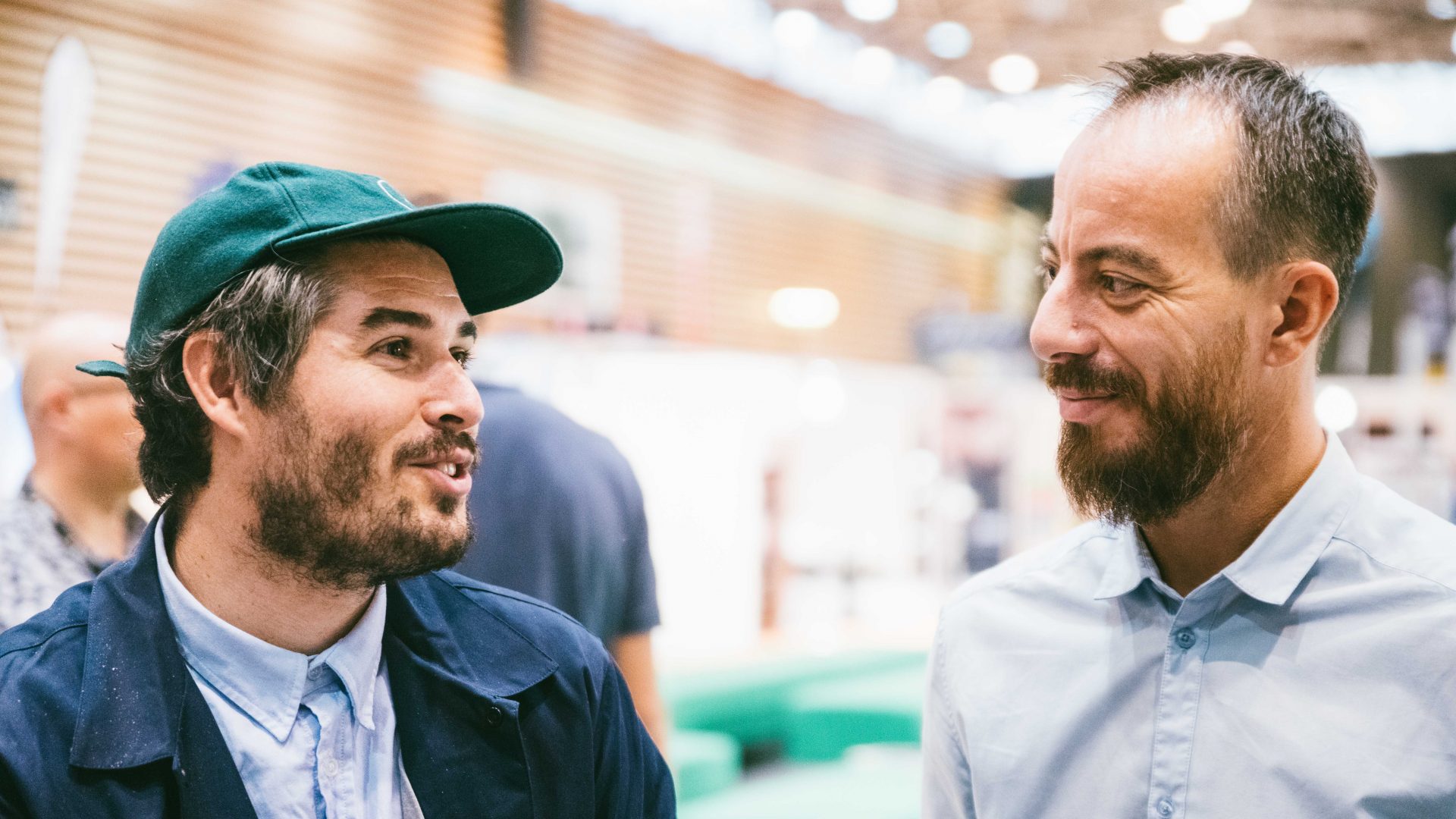 Please tell us the details behind SportAir purchasing LikeThat. How and why did the deal come about?
Gaylord and I have known each other since we were rookies in the industry. We followed our respective events with interest and it was quite natural for us to speak to one and other when we were looking at external growth. Our companies are complementary as LikeThat wanted to add a B2B offering to their events and Sportair was working on a new trade show concept. It makes sense for us to work together on our events.
The Rock On Snowboard Tour has been a great success in recent years. What are the plans for this tour this winter?
For 18/19 winter, we will focus on Rock On Snow in Avoriaz (December 14-16, 2018) as the B2C part and we'll change the name Snow Avant Premiere to Rock On Snow Pro.
We want to develop a brand strategy everybody knows and recognizes easily.
For the 10th anniversary, Rock On Snow is looking back at the eighties, the golden age of snowboarding, with a contest that will be old school inspired. We also have an Avant Première movie and some other news we can't speak about right – it's too early – stay tuned on our facebook   (https://www.facebook.com/rockonsnow)
How will consumer and B2B mix?
Mixing B2B and consumers is something people think about, but when it comes down to it, to do it well you discover that it is a lot more complicated in reality. Especially with seasonal product such as snowboards.
Right now we will help retailers to come to Avoriaz with their consumers during the Christmas sale period. We believe this is the first step of a B2C2B event because, in the end, we are giving another opportunity to retailers and brands to meet each other in a key period of the season. We will continue to work on this path.
What are the advantages or working with an events agency such as LikeThat?
There are a lot of advantages to work with LikeThat. Firstly, we doubled the number of people from different background working together on a same goal, which helps massively in answering the needs of brands and retailers.
LikeThat is a creative agency and is well connected on social media and has the potential for great reach here. It's really complementary with what we do at SportAir.
We have a lot of synergies to work on.
Please tell us much as you can about the plans for this winter's on snow demo.
We plan to host some evening events in La Clusaz town to allow brands and retailers to have more face to face time, in stead of just the time at the test village.
I'd like to say that Rock On Snow Pro is a 2.0 SAP and we will continue to do a lot of thing that Snow Avant Première used to do. We still provide a secure and easy-to-use test centre, we still welcome retailers from all over Europe, we still give invitations (ski pass + food) and we still organize parties.
See you at La Clusaz 13 – 15th January 2019