Dutch Indoor Wave Pool Secures Crowdfunding Target & Starts Construction
Europe's first indoor wave pool, SurfPoel, based in The Hague, Netherlands, is now under construction, having reached their crowd funding goal the day before their investors party. the aim is to have the first waves going before the new year, they plan on creating up to 149 waves per hour and customisable waves that can be adjusted in height and shape to fit the needs of every level of surfer.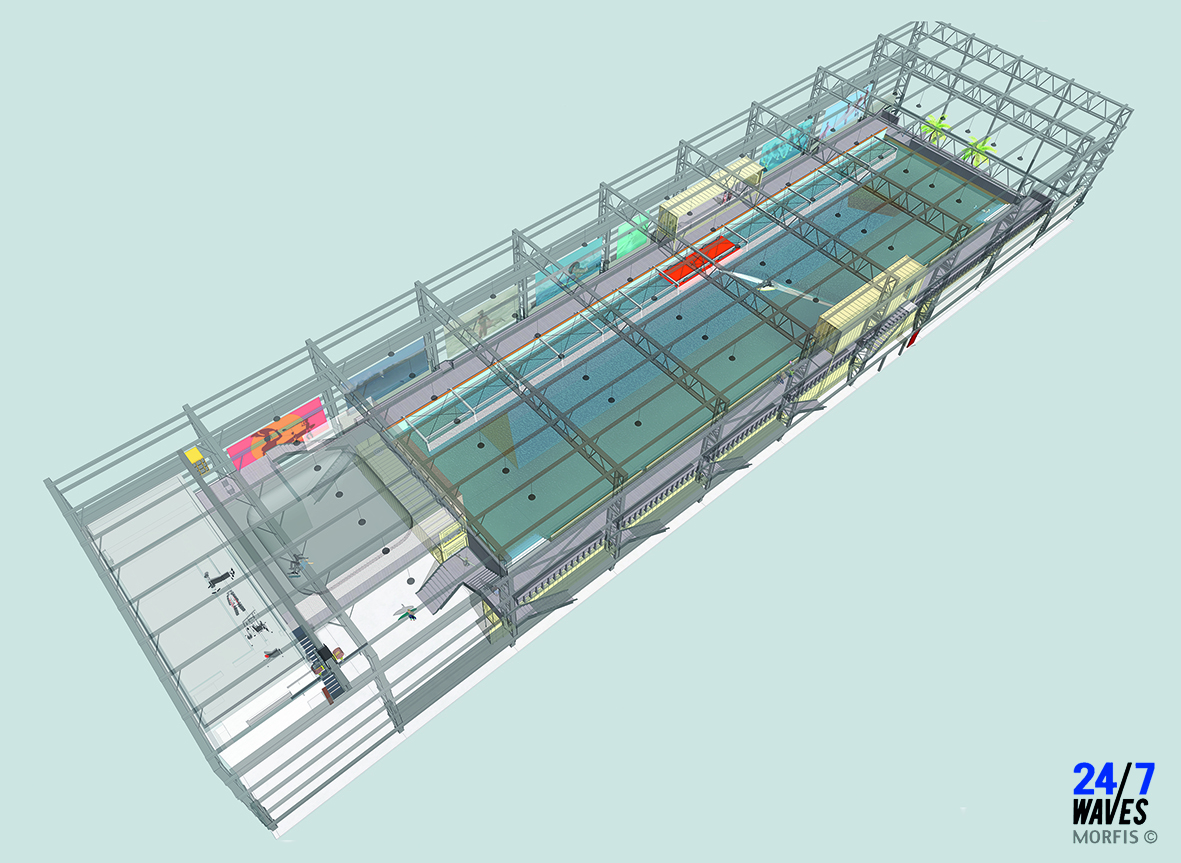 The time is finally here! After a successful crowd funding campaign and kick-off party last friday, the building phase of the first European indoor wave pool in The Hague, Netherlands, is kicking off.
The crowd funding goal was reached the day before the kick-off party, creating an even bigger celebration moment. The party was also the first opportunity for backers and anyone who's interested in the SurfPoel, to have a look in the hall in which it's all going to happen. Through VR imagery, floor maps and information provided by the crew, you could really get a sense of how it will look when the build is done. It wasn't hard to feel the anticipation in the air.
Over the next few weeks, all the preparations and building will continue behind the scenes to let the first waves role before the end of 2018.
With 9 second rides and up to 149 waves per hour, with waves which can be adjusted in height and shape to fit the needs of every level of surfer, the SurfPoel will become a hotspot for progression and fun. A skateboard pool and training roof will become part of the facility. A dream come true for the crew and engineer Steven Schmied particularly, after researching the best possible way to create an artificial surfable wave for over 10 years through his double doctorate.  
As the crowd funding was a success and the 24/7Waves crew would like to give more people the opportunity to come surf. Therefore extra surf hours have been made available for purchase.

Got VR glasses? Then download the images and have a look around!
If you want to know more about the technology development and engineer Steven Schmied, continue reading the article here.
A little thank you note from the 24/7Waves crew:
"We would like to take this opportunity to thank everyone who has supported and believed in us over the years and last months: family, friends, crowd fund backers, surf lovers, "Dutch Wavepool Kick-off: Digg'n Party" visitors and anyone else who has helped us along the way! You know who you are and we couldn't have done it without you.
See you in the SurfPoel! Let's make waves!"