All Surf Import To Distribute Go Foil Across Europe
The carbon only hydrofoil company Go Foil  have announced that they will now be distributed across Europe by All Surf Import. Having started out in 2009 by distributing Jimmy Lewis boards, All Surf Import now import Aeron, Go Foil, Jimmy Lewis, Nolimitz and Puka Patch.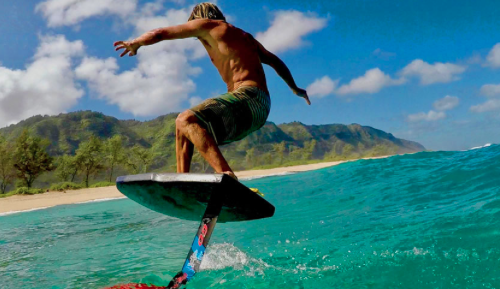 Press Release: All Surf Import partners with Go Foil
Pioneer of the hydrofoil category, the Hawaiian-based brand Go Foil will be distributed from now on by All Surf Import in Europe. Founded by windsurfing legend Alex Aguera, Go Foil is dedicated to the high end spectrum of hydrofoils, with carbon-only products designed for a wide range of watersports (SUP, surfing, windsurfing, kiteboarding, wakeboarding). Everything began in 2009 in France for All Surf Import with the distribution of Jimmy Lewis boards (SUP, surf, kite). Since then the manager Julien Le Vexier has added the No Limitz windsurfing masts as well as the Puka Patch rail savers and Aeron wishbones to the portfolio.