Italian Market Insight December 2018
Economically, the year was pretty much the same as last, with a very small percentage of growth in Italy. The political year was dominated by the formation of the new government and discussions of who will be our next Prime Minister. Now the focus shifts to the state budget for next year's spend. This is also a big topic in the European Union at the moment – overall spend and debt seems too high for our already insanely high state debt. By Franz Josef Hoeller.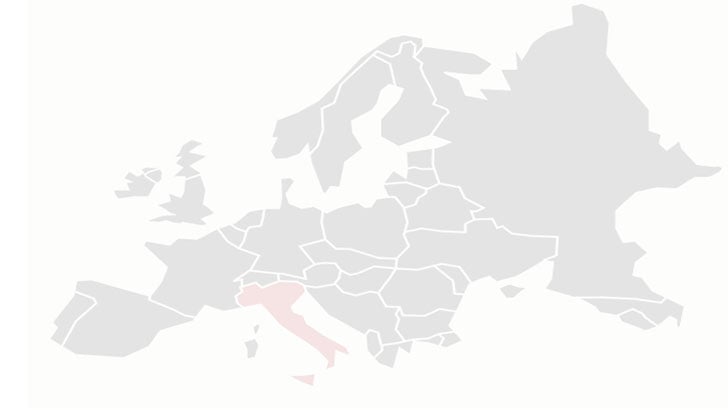 Boardsport-wise, the year was again driven by strange or unusual weather conditions – it was extremely hot during summer and autumn and now everybody is hoping that winter kicks in as we have seen an October with temperatures still at 25 degrees which means slow sales on jackets and outerwear for Q3 – not great for our stores.
Overall the year was solid on skate hardware sales, with snowboarding still driven by big online competition where low pricing on last year's gear is making it hard to sell new products at full price. In skateboarding hardware, skate decks from hyped brands like Magenta, Polar, Palace or Fucking Awesome have reached good sales and show that boards can be sold full price (if the brand is hot enough). From US brands, the house Deluxe with Real and Antihero are doing well as far as decks go, Spitfire wheels are doing good, and brands that offer good margin and low pricing are still high in demand for skate shops. The skate hardware industry is also very online sales driven – kids find a bigger and better selection online, so stores need to offer good service to gain sales. The Vans Shop Riot finals took place in Milan in Italy and John Cardiel was DJing the pre-contest party night which was awesome for the young kids to get to know a legend, and of course, it was great for all the store owners to see him still in full swing.
The snowboard season is now kicking in, with the Skipass event near Modena at the beginning of November. There will be a huge Big Air World Cup contest for snowboarders and freeskiers, and a trade show alongside where stores and consumers can learn about brands or buy at the B2C area, where different snowboard and ski stores can sell their goods.
The sad thing about 2018 passing is that the smaller skate and snowboard stores, or even surf stores in the smaller villages located outside the bigger cities seem to suffer more and more from online presence and need to close as they simply don't have enough people visiting and buying from them anymore. As well as this, skate shoe sales are still decreasing and they have been a significant portion of every store's turnover for years. This is a bad thing for our industry as those stores build the community and help grow boardsports with their presence, their events and their efforts in having a skate, snowboard, or surf team, which motivates and pushes the scene. Many stores would ask for more support from brands as they need better conditions if brands want to keep them alive and would wish less competition from themselves as Fabio D from 100-one Stores out of Rovereto and Trento states.
A phenomenon which is also having a big impact on boardsports stores in Italy are the so-called Hypekids, who are mainly wearing hype brands from head to toe. A group of young kids that years ago were shopping at skate and streetwear stores, and in best cases were skating, surfing or snowboarding, are moving away to be a fashion-led kid – concentrating on buying online or at high street stores to look cool which means a lot of missing turnover for our industry.
Now let's pray for snow to have some fun on the slopes. Cheers.